Posts by Nicola Jay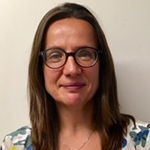 Nicola Jay is a consultant paediatrician leading a clinical network in South Yorkshire and Bassetlaw.
After qualifying as a doctor in London (Royal Free Hospital MBBS, St Mary's Hospital/Imperial BSc physiology) she trained in paediatrics across three regions (Nottingham, Sheffield and Birmingham) with post graduate qualifications in Health Care Leadership (MSc) as well as Ethics & Law (PgDip).
Nicola has worked at Sheffield Children's Hospital as a consultant in paediatric allergy for a decade with research interests being prevention of food allergy as part of the BEEP study, looking at minority population to improve health, moving allergy services into the community to improve access and de-labelling of antibiotic allergy.
She sits on the paediatricians in medical management committee at the RCPCH which advices on national health policies and standards for young people and is a council member for the clinical senate of Yorkshire & Humber which gives impartial advice to clinicians.
Her main additional role is as the clinical lead for the acutely unwell child managed clinical network (MCN) of South Yorkshire and Bassetlaw (Barnsley, Bassetlaw, Doncaster, Rotherham, Sheffield and Chesterfield/Mid Yorks NHS Trust). The MCN is a workstream of the Integrated Care System (ICS) aiming to improve equity of access, quality of care and subsequent reduction in inequalities of health for the children in our region by working closely together.
Central to her vision is an NHS that unites across currently recognised boundaries to provide seamless care for all children that need health care.