Posts by Nicola Kay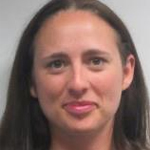 Nicola Kay is NHS England's Deputy Director for Personalised Care Policy and Strategy.
In her role, she develops and leads the approach to scaling up and mainstreaming personalised care, including embedding the relevant IT infrastructure, developing necessary skills across the NHS, identifying new legislative rights and strategic stakeholder engagement.
Nicola leads a team which work closely with local areas to embed new opportunities for personalised care in areas such as substance misuse and neuro-disability. Her team also includes a range of people who bring their own lived experience to the team's work.
Prior to joining NHS England in 2016, Nicola worked for 10 years as a civil servant in a range of central government policy, strategy and finance roles. She led on health and social care spending at HM Treasury, including the commissioning reforms in the 2012 Health and Social Care Act, the Dilnot Commission and the 2010 Spending Review.