Posts by Paul Vaughan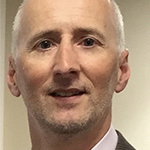 Paul works with NHS England as Director of Nursing, Transformation. Currently, the focus of his role is on general practice nursing and the delivery of the GPN Ten Point Plan. Paul also leads a national initiative on the perception of nursing and midwifery.
Paul was a Regional Director with the Royal College of Nursing (RCN). Leading and managing RCN services in the West Midlands, Paul worked with key stakeholders to ensure the needs of RCN members within the region were met and the interests of nurses, HCAs and nursing were promoted and protected.
Engaging members in the work of the RCN was a key focus for Paul. Through his conception and delivery of the Local Learning Event Programme (branch engagement) and the Cultural Ambassadors Programme (addressing concerns of BME members with the disciplinary and grievance process) the region gained a reputation for listening to members and working with them to deliver positive change.
Paul has also been the RCN's HCA Adviser, offering advice to HCAs, Assistant Practitioners (AP) and employers on issues relating to the employment and development of these roles. He also made a significant contribution to the development of the HCA role in general practice through his role as the National Project Manager with the Working in Partnership Programmes (WiPP), Health Care Assistant Initiative.
Last year, Paul completed a Masters in Management with the University of Liverpool and his dissertation focused on the factors that enable nursing staff to raise concerns in their workplace.