Posts by Professor Alf Collins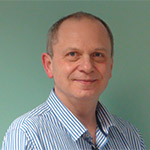 Professor Alf Collins is NHS England's Clinical Director, Personalised Care Group.
He was a community consultant in pain management and in parallel worked for a decade with the Health Foundation. He has researched and published widely on self-management support, shared decision making, care planning, co-production, patient activation and patient engagement.
He has honorary fellowships from the Royal College of Physicians and the Royal College of General Practitioners and is a Visiting Professor at Coventry University.