Posts by Professor Mark Radford, BSc (Hons) RGN, PGDip (ANP), MA (Med Ed), PhD, FHEA, DSc (Hon)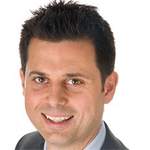 Mark Radford is currently Chief Nurse of Health Education England and Deputy Chief Nursing Officer for England. Mark led the national NHS vaccine workforce programme, ensuring success in phase one, with the delivery of 15 million vaccinations. The programme recruited and trained over 250,000 people including 90,000 clinicians and 70,000 volunteers, in a few months, to launch one of world's fastest programmes. He also led the deployment of student nurses in the wave one and two pandemic response, with 71 universities in England.
Mark has led other major NHS, workforce policy and delivery programmes as National Senior Responsible Officer for domestic supply for the government's 50,000 nurses manifesto commitment, led the expansion of 5,400 additional places at universities and 7,700 additional placements in the NHS to support expansion.
Mark qualified as a nurse in 1994 and has previously worked in anaesthetics, preoperative assessment, perioperative care, critical care and A&E in the UK and Europe. He was a Consultant Nurse in Perioperative Emergency Care and worked as an advisor to the Department of Health, the National Confidential Enquiry into Patient Outcome and Death, the Medicines and Healthcare products Regulatory Agency and The National Institute for Health and Care Excellence on a range of areas including perioperative hypothermia, emergency management and nurse prescribing.
He is also a Professor of Nursing at Birmingham City University and Coventry University, with research covering emergency care models, advanced practice, staffing, risk modelling, clinical decision-making, expertise and sociological issues in healthcare.
He has published widely on advanced practice nursing and perioperative care.