Posts by Professor Mark Radford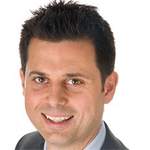 Mark Radford is Director of Nursing (Improvement) for NHS Improvement with a portfolio that covers workforce, quality improvement and Governance.
Mark has worked in Perioperative, Emergency and Intensive care in the UK and Europe. He was previously been a Chief Nurse of a University Teaching Hospital and Consultant Nurse in Emergency & Trauma care. Mark is Professor of Nursing at Birmingham City and Coventry Universities, and has published research on staffing, advanced practice, perioperative and trauma care.