Posts by Richard Whittington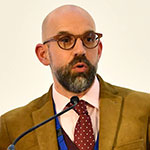 Richard Whittington joined LOCSU as assistant director, commissioning, in June 2016 from the NHS and was appointed as chief operating officer in November 2016.
He is an experienced CCG director and acute trust director with extensive commissioning and service redesign experience. He led the initial commissioning of primary care ophthalmic service across a range of South East London primary care trusts and clinical commissioning groups.
Richard has worked in and across all healthcare and care sectors and has expertise in service change, organisational change and commissioning service delivery. Throughout his career, Richard has delivered real service change with measurable patient benefits and, as such, has a proven record of delivery across QIPP programmes.