Posts by Rosie Skrypak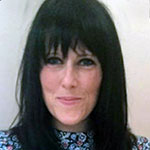 Rosie Skrypak is clinical lead occupational therapist and therapy service lead for the health services for elderly people and rapid response therapy team at the Royal Free Hospital in London.
Rosie qualified as an occupational therapist 14 years ago, starting her career at the Royal Free Hospital before working elsewhere in palliative care.
She returned to take up her current role in 2012.
Rosie's interests are frailty and patient flow and the role that quality improvement can play in these areas.