Posts by Sally Smith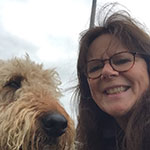 Sally has worked in occupational therapy for over 40 years in both acute mental health settings and paediatrics. She qualified as an Occupational Therapist in 2002, going on to work in adult social care, including as a team leader and manager.
Two years ago, Sally took up the role as Clinical Commissioner in the Transforming Community Team at East Riding CCG, with a specific remit for equipment and wheelchair services. Personalisation, especially personal wheelchair budgets, are a perfect match for Sally's background as she has the clinical skills to understand the issues and the networks to raise the profile.
Sally lives in Beverley, East Yorkshire with her partner and dog Bradley Wiggins; who, as both her partner and grown-up sons will tell you, comes first in any pecking order.