Posts by Scott Kemp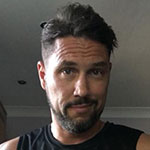 Scott graduated with honours in Philosophy and then gained post-graduate qualifications in Fashion Marketing.
He has worked as the Social Media Manager for three years and prior to this, worked at the NHS Leadership Academy within their digital team. Whilst the last three years have been in healthcare, the majority of his professional life has been within commerce.
His background strengths are within healthcare, fashion and apparel industry and the motor vehicle industry, where he has several years of experience, particularly within the latter two industries. Both his industry background and experiences are far and wide, ranging from traditional offline marketing (events/print), project management through to website management and of course, social media management.
Scott can be found on Twitter via @scottaustinkemp