Posts by Steve Taylor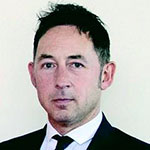 Steve Taylor is Chief Officer of One Rochdale Health and Care and Managing Director/Chief Officer of Bury & Rochdale Care Organisation (Hospital and Integrated Care Services), Northern Care Alliance.
He has worked at clinical and managerial levels within the NHS for over 30 years. He trained in Rochdale as a Registered General Nurse in 1987 and went on to work in A&E departments in Oxford and Manchester. He is also a trained mental health nurse and has worked in a number of acute mental health settings in the Manchester area.
In 1998, Steve gained a degree in nursing and went on to obtain an MSc in strategic leadership in 2002. He has a long-standing interest in healthcare leadership and has lectured and presented on this topic in the UK, Europe and USA.
More recently, Steve has led on the successful integration of health, social and voluntary services within the North Manchester and Heywood, Middleton and Rochdale communities and believes strongly that integrating services provides a better experience for patients and families.