Posts by Teresa Chinn MBE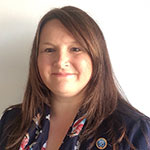 Teresa Chinn is a Registered Nurse, and Professional Social Media Community Development and blogger for WeNurses.
Teresa was an agency nurse who found herself professionally isolated and reached out to social media to connect with other nurses.
Teresa runs WeNurses which is primarily a Twitter-based real time weekly discussion that enables nurses to share ideas, information, experience and expertise around a predetermined subject.
WeNurses has grown and developed significantly and now has a following of nearly 75,000 and uses a range of social media to engage them including Twitter, Facebook, Pinterest, Vimeo, Blogs and Prezi.
In addition to running WeNurses Teresa has become a social media specialist and now works with healthcare organisations delivering workshops, seminars, speaking at conferences and providing social media consultancy.
In 2005 Teresa received an MBE for services to nursing .
Teresa tweets as @AgencyNurse and @WeNurses.