Posts by Zara Head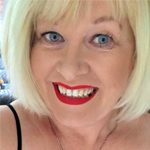 Zara Head is the Lead Nurse for Primary Care Quality at NHS Doncaster CCG and has been in post for two years.
She trained as a nurse at Scunthorpe General Hospital, starting her career in Orthopaedics and Accident and Emergency, working in various hospitals in the north of England.
She has spent most of her career in primary care, first as a practice nurse for a busy GP and prior to her current role, she was a Lead Inspector for the Care Quality Commission for primary and integrated care.