Compassionate Care that shines above the rest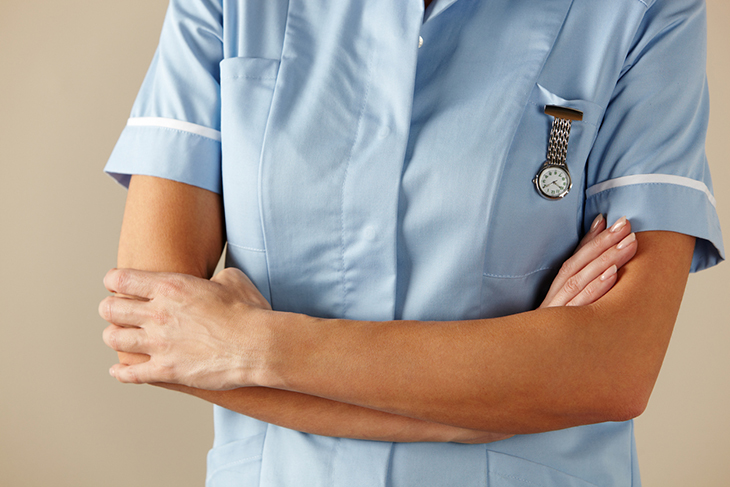 The Chief Nursing Officer for England calls for entries for this year's Kate Granger Compassionate Care Awards:
I recently spoke at e-Health week about the importance of technology, data and informatics.
It was a great event and a real chance to highlight how important technology and data is in transforming the delivery of care across the NHS.
One of the areas I focussed on within my speech was the importance of compassionate care and I was absolutely honoured to speak alongside Chris Pointon to formally launch this year's Kate Granger Compassionate Care Awards.
They are named after Chris' late wife, who sadly passed away in 2016 and who, before her death, worked tirelessly to raise awareness around compassion in the NHS through her #hellomynameis social media campaign.
It was while undergoing treatment for cancer that Dr Granger started writing about seeing the NHS "through the eyes of a patient". She launched her campaign to talk about some of her intensely moving experiences.
The campaign reminds health care professionals of the importance of introducing themselves to patients and how a relatively 'little thing' can positively affect a patient's experience of the treatment and care they receive. The campaign has a global following and is backed by a significant number of health trusts across England and beyond.
At my CNO Summit in March, I reinforced the importance of compassionate care and commissioned a poem, written by a nurse and spoken word artist, Molly Case. The poem focusses on the #Last1000days of life, an international campaign which is gaining enormous following and adoption.
Since my Summit, the awareness of compassionate care is growing from strength to strength and this year's awards give a real chance for staff working across the NHS and beyond to be recognised for their commitment to making a fantastic difference to patient care.
There are three award categories:
For an individual working in the NHS or delivering NHS funded services
For teams who are part of the NHS or who deliver NHS funded services
And finally, for whole organisations that are part of the NHS or deliver NHS funded services.
And it's important to note that these services can be delivered in hospitals, or a primary care, community or residential setting.
The closing date for entries is Monday 3 July 2017 and judges will be looking for an individual, team or organisation that has made a unique difference to patient care.
We will be looking in particular for:
an ambitious and innovative way of delivering patient care
high-quality management and leadership
an approach that can be easily measured and have a real impact
how the approach has made a difference to patient care
how it makes a difference in the long term
how easily it can be replicated in other organisations
Last year's winners came from a variety of organisations, settings and roles.
John Jackson, a porter at East Lancashire Hospitals NHS Trust won the individual award and is known by all his colleagues for his deep commitment to patients and their families. His role in a bereavement group has led to the introduction of new equipment designed to improve the dignity of the deceased patients he takes to the mortuary and improved psychological support for colleagues following deaths of children.
John said: "I was delighted to receive this fantastic award and still feel privileged to have been chosen by Kate before she passed away. To receive this recognition for doing my every day job that I love is an honour."
Since receiving the award, John has gone on to be featured in the Healthcare Heroes Project which involved being featured in a book and an exhibition which took place at the British Medical Association House in London.
The organisation award last year went to Pathway, who help the NHS to create hospital homelessness teams, supporting patients who are homeless or who lose their home during their admission. Team of doctors, nurses and peer supporters help patients find somewhere safe to stay after discharge and link them to services that can help them address mental, physical and social care needs.
To date the charity has helped establish 11 teams in England, supporting over 3,000 people a year. Pathway is also home to the Faculty for Homeless and Inclusion Health, a network of almost 1,000 professionals dedicated to helping excluded people.
Alex Bax, Chief Executive of Pathway, said: "Compassionate care is at the heart of homeless health services. Winning the award helped us show that medicine is as much about caring as it is about prescriptions. It's helped us reach new areas where we could help the NHS support the most vulnerable in our society."
As he launched the awards, Chris Pointon highlighted how the #hellomynameis campaign is now recognised internationally and how he continues to lead the campaign in Kate's memory.
He said: "The Kate Granger Awards for Compassionate Care are a real chance for organisations, teams and individuals to shine and fly the flag for the work they do to improve outcomes for patients and service users.
"I'm looking forward to reviewing this year's entries, along with the judging panel and I can honestly say that Kate would have been so pleased to see her work and campaign to highlight the importance of compassionate care growing across England, the UK and beyond."
This is your chance to nominate an individual, a team or an organisation to recognise and celebrate the work they do. Staff across the NHS do a fantastic job, even when they are confronted by issues and challenges, they strive to deliver the best care they can.
So I encourage you all to read more about this year's awards and complete the short nomination form to highlight care and compassion that really shines out.
Thank you for everything that you do.
Follow Jane Cummings on Twitter @JaneMCummings