£12m Ministerial support will help build on our success – Kate Davies
The announcement of the approval by Ministers of the Full Business Case marks an important milestone in the rollout of Health & Justice Liaison & Diversion services.
This is an exciting time to build on the success of the Liaison & Diversion services that currently cover over 50% of the population of England, providing early intervention for vulnerable people, adults, children and their families that have been identified within the criminal justice system within police custody, the youth justice system or the magistrate and crown courts.
The government announcement of an additional £12million funding over the next two years enabling coverage to at least 75% and, subject to evaluation, roll out to 100% for 2021 is an important moment for not only the increased parity of mental health services within the criminal justice system but also for the continuation of improved access, integration and requirements for physical health and the approach of care not custody, care in custody, care after custody.
I recently had the pleasure of speaking at an event with a member of the Lived Experience Team who has been involved from day one in supporting, advising and developing Liaison & Diversion services as part of the voice of service users and their families.
The powerful story he recalled of his personal journey and experience, thanking Liaison & Diversion services for 'sticking with him', emphasised how intervention from healthcare at the right time in a criminal justice setting helps to motivate and reassure people and can change a person's future for the better.
Many of the audience praised the work of Liaison & Diversion teams and the multi-agency approach that they have noticed in their geographical areas. They noted the importance of healthcare interventions within the criminal justice system and also the need to ensure a person centred approach when supporting this group of vulnerable individuals that are often in and out of healthcare services.
Over the coming months and years the development and extension of Liaison & Diversion services across England will enable healthcare colleagues and partners in the criminal justice system to work together to ensure quality healthcare, early intervention and the reduction of risk, including suicide and self-harm.
We know there are many challenges in developing our services across England, for example the increase in substance misuse, including new psychoactive substances, and problematic alcohol use, as well as complex trauma and often physical healthcare issues which have been previously undetected.
The government's announcement is an important development to support the reduction of health inequalities and to bring about improvements in rehabilitation.
---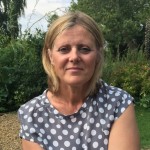 Kate Davies became National Head of Public Health, Armed Forces and their Families and Health & Justice for NHS England in December 2012.
Kate is Head of three areas of Direct Commissioning. She works in the national support team as a Director supporting the four Regions commissioning healthcare services across England for healthcare for serving personnel and their families and veterans mental health and prosthetics, Sexual Assault Referral Centres (SARCs), health & justice healthcare services in Prisons, Secure Children's Homes and Training Centres, Immigration Removal Centres, Healthcare in Police Custody suites and the development of the national Liaison & Diversion Programme and Street Triage.
This National role is to assure quality, consistent and sustained services with a strong focus on Health Inequalities and outcomes for patients and their families across.
Previously, Kate was the Executive Lead for Prison, Detainee and SARCS (Sexual Assault Referral Centres) Healthcare Commissioning for East Midlands and led the Healthcare Commissioning for Prison and Offender Health.
From December 1995 to May 2009, Kate was the Strategic Director of the award winning Nottinghamshire County Drug and Alcohol Action Team, co-ordinating and delivering the Government's National Drug Strategy.
From 2003 to 2010, Kate was also seconded to the University of Central Lancashire, International School for Communities Rights and Inclusion as Director of Black and Ethnic Minority community Engagement, focussing on the health and social care of diverse groups who experience discrimination and/or disadvantage and directing the national community engagement programme.
Kate has been a Non-Executive Director on the National Treatment Agency Board in England between 2000 and 2013. Kate was a member of the Government's independent Board for Prison Drug Treatment Strategy Patel Review which implemented the Substance Treatment Service and Strategy and delivery across England and acts as an Ambassador for Diversity in Public Appointments for the Government Public Appointments Commission.
She worked in the Probation service and was a qualified Probation Officer from 1986 to 1995, before joining the NHS, and was awarded an OBE in 2009, for services for disadvantaged communities.