We must plug the gap in care for service veterans – Kate Davies
I recently had the honour of speaking at the national conference 'Veterans' Mental Health – the Road Ahead', on the work NHS England is doing to help improve care and treatment in this area.
What struck me most about being there was the overwhelming commitment of all those present to help ensure treatment and support for veterans and their families with mental health needs is the very best it can be.
While evidence shows the majority of veterans who leave the armed forces go on to enjoy civilian life without significant problems, there are a minority who experience mental and physical difficulties as a result of their military service.
It was this 'minority' that brought together senior leaders from the political arena, the NHS, academia, the third sector and Metropolitan police to discuss and share evidence and research to help ensure our armed forces veterans receive the support they so rightly deserve and are entitled to.
For me, the biggest priority area is ensuring the right pathways of support are in place and this means starting from when armed forces personnel are nearing the end of their service. It is at this point we need to identify what onward support they will require from the NHS so the right care and treatment is in place ready for them. This is vital in facilitating a smooth transition to civilian life, alongside which we must consider the wider health needs of their families.
This very much sits at a community level with the appropriate services being readily available when needed, highlighting the importance of clinical commissioning groups (CCGs) reflecting this in their planning.
Although NHS England currently commission mental health services for veterans, CCGs are responsible for the wider commissioning of mental health services in their area and as part of this, must understand and consider the health needs of veterans and their families. This can't be undertaken in isolation though and requires close working with local authorities and third sector organisations to ensure associated health needs are reflected in joint strategic needs assessments (JSNAs).
However, recent research into the extent to which the mental and related health needs of veterans and family members are being addressed in JSNAs in England, highlighted a stark gap, with only 40% of the 150 JSNAs across the country including this ('Call to Mind: A framework for action (Findings from the review of veterans and family members mental and related health needs assessments), October 2015').
This is something I urge local authorities and CCGs to change in order to ensure local commissioning plans are considerate of this and the right treatment and support are available via a range of service options.
In moving towards this ambition though, it is important that we better understand when and how veterans are first presenting and how they are moving between different services. This requires us to work closer together and change the current mind set of competitive service provision. We can then start to offer a range of access points that provide consistent and timely wrap around support. This is particularly important for those veterans with complex needs, such as Post Traumatic Stress Disorder and alcohol and substance misuse.
Never has there been such a focus on mental health – we are starting to see people open up more about their experiences and seek help, however, there is still more that we can do to improve access and service provision. This is reiterated in the recently published Five Year Forward View for Mental Health for the NHS in England, which sets out a strategic approach to improving mental health outcomes across the health and care system, in partnership with the health arm's length bodies.
To make sure we are commissioning wisely with veterans and families at the heart of our decisions, we need to move forward on our collective ambitions that came across so strongly at the 'Veterans' Mental Health – the Road Ahead' conference. Every commissioning decision we make has the potential to affect a veteran in some way and I ask you to keep this front of mind to ensure we are best delivering the health commitments of the Armed Forces Covenant so none of them are disadvantaged.
NHS England would like to hear about your experiences and views of mental health services for veterans and explore the reasons why some people have not sought or received support and treatment. Find out more and complete the survey. The deadline for responding is 31 March 2016. Findings from the survey will help to ensure that future mental health services for veterans best meet the needs of those who have served in the armed forces.
---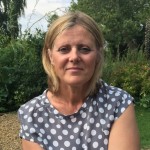 Kate Davies became National Head of Public Health, Armed Forces and their Families and Health & Justice for NHS England in December 2012.
Kate is Head of three areas of Direct Commissioning. She works in the national support team as a Director supporting the four Regions commissioning healthcare services across England for healthcare for serving personnel and their families and veterans mental health and prosthetics, Sexual Assault Referral Centres (SARCs), health & justice healthcare services in Prisons, Secure Children's Homes and Training Centres, Immigration Removal Centres, Healthcare in Police Custody suites and the development of the national Liaison & Diversion Programme and Street Triage.
This National role is to assure quality, consistent and sustained services with a strong focus on Health Inequalities and outcomes for patients and their families across.
Previously, Kate was the Executive Lead for Prison, Detainee and SARCS (Sexual Assault Referral Centres) Healthcare Commissioning for East Midlands and led the Healthcare Commissioning for Prison and Offender Health.
From December 1995 to May 2009, Kate was the Strategic Director of the award winning Nottinghamshire County Drug and Alcohol Action Team, co-ordinating and delivering the Government's National Drug Strategy.
From 2003 to 2010, Kate was also seconded to the University of Central Lancashire, International School for Communities Rights and Inclusion as Director of Black and Ethnic Minority community Engagement, focussing on the health and social care of diverse groups who experience discrimination and/or disadvantage and directing the national community engagement programme.
Kate has been a Non-Executive Director on the National Treatment Agency Board in England between 2000 and 2013. Kate was a member of the Government's independent Board for Prison Drug Treatment Strategy Patel Review which implemented the Substance Treatment Service and Strategy and delivery across England and acts as an Ambassador for Diversity in Public Appointments for the Government Public Appointments Commission.
Kate worked in the Probation service and was a qualified Probation Officer from 1986 to 1995, before joining the NHS. She was awarded an OBE in 2009, for services for disadvantaged communities.