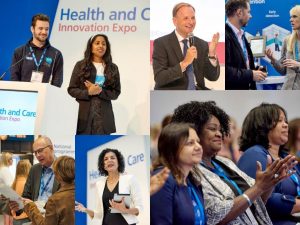 More than 90% of the thousands of people who visited Health and Care Innovation Expo each year from 2015 to 2019 have shared their learning with colleagues. More than two thirds started new projects and initiatives after visiting.
We are proud that Expo inspires action for improvement at every level of the NHS and social care, and we want to make sure you have everything you need to share your Expo experience.
Presentations
All available presentations given at Expo 2019, across the Arena stage, Forum stage, Theatres, Pop-up University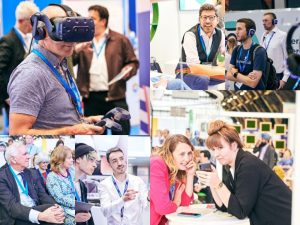 workshops and Feature Zone mini-theatres can be downloaded via the Expo 2019 app.
If you do not have access to the app, please e-mail england.nhsevents@nhs.net to request individual slidesets from the event.
Please note we can only share slides where the speaker has given permission for us to do so.
Photographs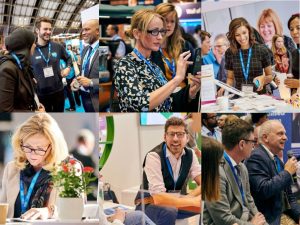 Take a look at photographs from Health and Care Innovation Expo 2019, and download copies for use in promoting your Expo work.
You can also comment on the photos – how may of your friends and colleagues can you spot?
Videos
Our official video of interviews with Expo is coming soon! In the mean-time, here are the highlights from our headline sponsor, Teva.