Mental health – Manchester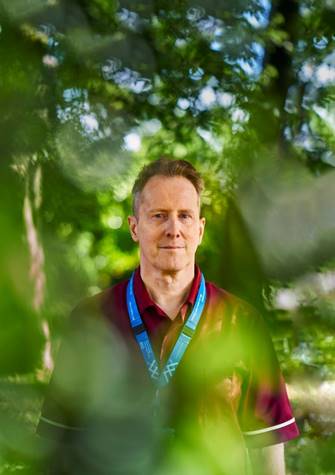 "It's about recognising our role in tackling climate change, while recognising the positive impact green spaces can have on people's mental health and well-being."
Wayne is a Specialist Services Network Matron at Prestwich Hospital, part of Greater Manchester Mental Health Trust.
The health benefits of nature exposure are increasingly recognised by both health providers and patients. There is evidence that in-bed recovery time is around 20% shorter for patients whose view includes greenery.
As part of his role, Wayne helps service users benefit from "The Green Health Walk", a co-designed marked route for staff, visitors and service users within Prestwich Hospital that promotes the physical and mental benefits of greenspace and exercise. Service users who have access to The Green Health Walk have reported a positive impact on their wellbeing.
The project is part of a wider Green Social Prescribing programme in Manchester. Social enterprise Sow the City has worked with staff, patients and volunteers to co-design, build and plant the Green Health Walk.