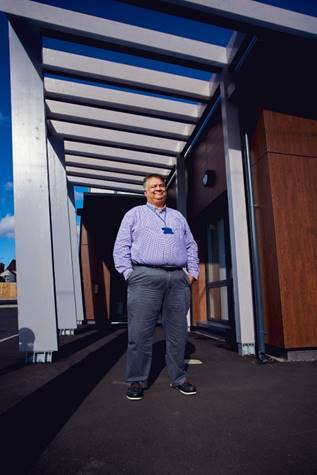 "We are proud to have the UK's greenest health building in our community. It provides a calm and reassuring environment for our patients."
Mesbahuddin is a General Practitioner (GP) at Foleshill Health Centre in Coventry, the UK's first health centre built to meet Passivhaus standards – a globally recognised standard for energy efficient buildings.
The centre proactively tackles the challenges of climate change through sustainable innovations such as solar panels, building sensors, triple glazed windows, LED lighting, and a heat recovery system. This ensures the building is a comfortable environment; it is warm in the winter and cool in the summer, with very low energy costs. It also includes electric car charging points and bike storage.
The NHS estate accounts for around 15% of its overall carbon footprint, so energy efficiency opportunities like those in Coventry make a real difference.