Posts by Jennie Walker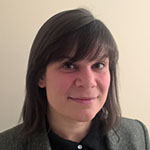 Jennie Walker joined NHS England in March 2016 and is currently the Assistant Head of Patient Choice in the Personalisation and Choice Group.
Jennie is the lead on the Maternity Choice and Personalisation Pioneers who are focused on widening choice across CCG boundaries and deepening choice by providing opportunities for new providers; empowering women to take control through Personal Maternity Care Budgets (PMCBs); and enabling women to make decisions about the care that they receive.
Jennie is a solicitor with experience working with personalisation in social care through her previous role at the Independent Living Fund. She also has a Masters in Public Administration.