Posts by Pritti Mehta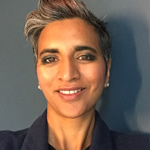 Pritti Mehta is Head of Personalised Care for the North region, working with Integrated Care Systems and Sustainability and Transformation Partnerships to support the delivery of personalised care, empowering people and communities to take greater responsibility and control of their own health and wellbeing.
Pritti is passionate about systems leadership, self-care, diversity and inclusion. She believes in walking the walk!
Pritti joined NHS England in 2013 and has worked across strategy and delivery. She supported the development of the Five Year Froward View and led the commissioning of the Realising the Value programme, setting the national agenda and context for self-care. More recently, she led the Empowering People and Communities Workstream of the New Care Models programme, where her team worked intensively with 15 new care models to support the implementation and spread of self-care.
Pritti's also a recent graduate of the Nye Bevan leadership programme for aspiring directors and is part of the NHS England's Black, Asian and Minority Ethnic Group talent management programme.
Pritti has 12 years' experience in the voluntary sector, across RNIB, Action on Hearing Loss and Genetic Alliance UK, where she led and supported the development and delivery of national strategies to improve health and care services and support for a range of groups.
Pritti is a scientist by background, holding a Ph.D. and post-doctoral training in Developmental and Molecular Genetics.
Follow Pritti @pritti_mehta