Frequently Asked Questions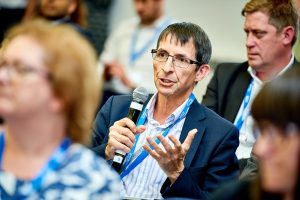 When is Expo 2019 taking place?
Expo 2019 will take place on Wednesday 4 and Thursday 5 September 2019.
Where is Expo 2019 taking place?
Expo will be back at Manchester Central for 2019. For more information on the area and how to get there, please visit the venue's website.
Can I claim CPD credits for my attendance at Expo 2018?
Expo 2018 has been accredited for Continuing Professional Development credits. One hour of learning at Expo equates to one CPD credit, for example one full day of attendance will equate to 8 CPD credits. Please email us at healthexpo@dodsgroup.com after Expo 2018 detailing your attendance, and an electronic copy of your CPD certificate will be emailed to you.
Is the venue accessible?
Yes, the venue meets all legal accessibility requirements. If you require alternative formats, communication support or other adjustments to support you to attend please contact Kirsten Scully, Events Project Manager at Dods (the organisation who support the running of Expo) on 0207 593 5514 or email: kirsten.scully@dodsgroup.com to discuss your requirements.
I need to raise a purchase order for my booking. Who do I raise it to?
All purchase orders need to be raised to Dods Parliamentary Communications. If we are not already a preferred supplier of yours, please email exporegistrations@dodsgroup.com and we can send you the company details.
Will the presentations from the sessions be put up online after the event?
We will upload all speaker presentations; they will all be available via the website in the days immediately after the conference.
Is catering provided?
Food and refreshments will be available to purchase throughout the two days at Manchester Central. Please ask the serving team at the retail outlets if you would like to see the allergen information for each dish served. There will be complimentary water-coolers around the venue.
Will there be photography at the event?
There will be a team of official photographers at the conference.
What's on in Manchester during Expo 2019?
Restaurant discounts
For restaurant ideas and discounts, visit https://www.visitmanchester.com/food-and-drink