NHS Pastoral Care Quality Award – International nurses and midwives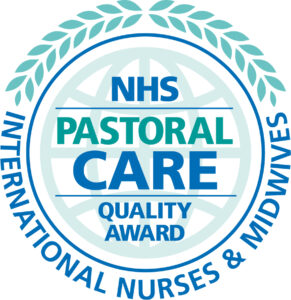 Launched by our Nursing International Recruitment Programme in March 2022, the NHS Pastoral Care Quality Award is a scheme that supports NHS trusts to provide high-quality pastoral care to internationally educated nurses and midwives.
Through this scheme, NHS trusts in England can apply for a quality award based on their international recruitment practices. To achieve the award, trusts will need to meet a set of standards for best practice pastoral care that have been co-developed with regional and trust international recruitment leads and international nursing and midwifery associations. Trusts that achieve the award will be reassessed every three years.
As well as helping to standardise the quality and delivery of pastoral care, this award is an opportunity for trusts to have their work recognised and to demonstrate their commitment to supporting internationally educated nurses and midwives at every stage of recruitment and beyond. We will be working with trusts that achieve the award to develop case studies so we can share best practice and learning and these will be uploaded to our International Recruitment FutureNHS Hub (requires registration).
If you want to request an application pack or find out more, please contact our International Recruitment Programme team at: england.nursingworkforce@nhs.net.