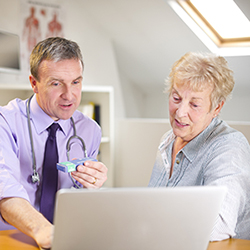 Patient Online
Patient Online is designed to support GP practices to offer and promote online services to patients: appointment booking, ordering of repeat prescriptions and access to coded information in records.
What is Patient Online and how will it improve access to care, increase efficiency and reduce administration?
What do GP practices need to do to implement Patient Online?
Find out more about how GP online services work and how they can benefit you.
Take a look at our support materials which will help you successfully implement and effectively promote online services.
Find out the latest on Patient Online.
Contact the Patient Online team.