The NHS England Sustainable Improvement team
Impact Framework
Beyond measurement for improvement to your impact story
In today's challenging health and care landscape, it is more important than ever to evidence the value of our work. Yet traditional approaches to evaluation can often underestimate the impact and value of improvement work.
Drawing from traditional and more innovative evaluation approaches, NHS England's Sustainable Improvement team has developed an Impact Framework designed to capture the full value of improvement work. It uses theory of change and a narrative approach to bring rich sources of evidence to life.
The framework is applicable to quality improvement and transformational change programmes where evidence is harder to capture.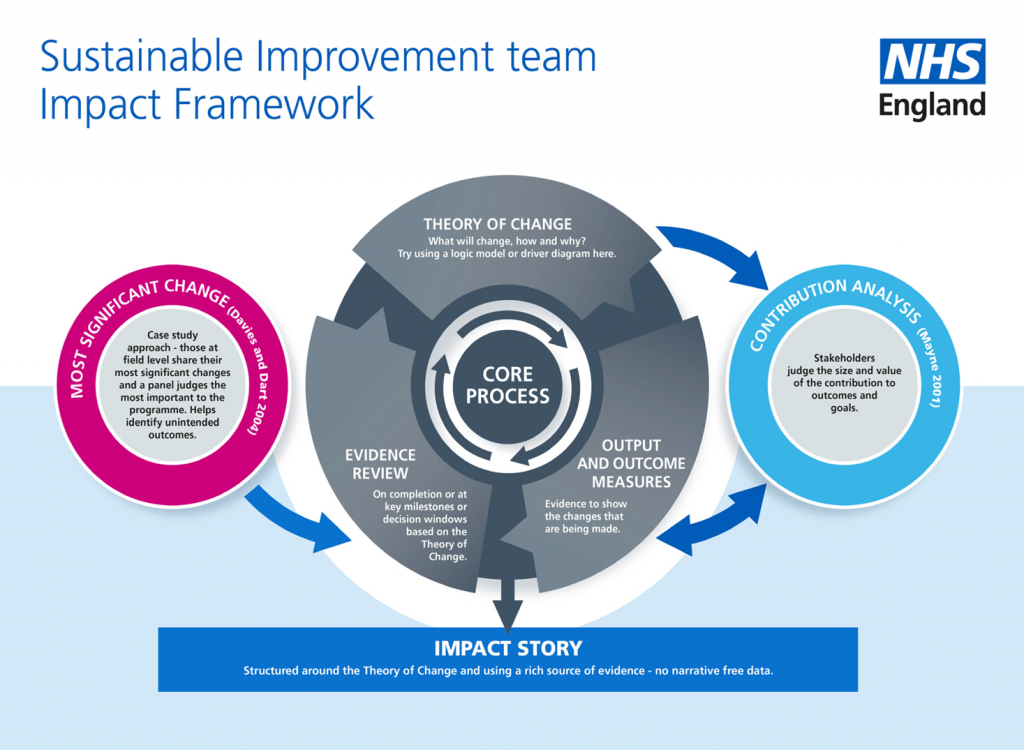 The framework is based on eight underpinning principles:
Be clear about what you are trying to achieve, and understand what changes (intended and unintended)
There is no one absolute measure of value- focus on creating a  'good enough' account of value at a point in time
Judgements of value can (and should) be made by those involved, not only by 'objective' third party evaluators
Involve stakeholders in defining and evaluating value at meaningful intervals
Be honest about contribution and attribution
Don't dismiss the elements of value that are harder to capture
Keep it simple and transparent
Focus on learning, not just accountability
For more information on the Impact Framework, please contact england.si-enquiries@nhs.net.