Turning pledges and intentions into actions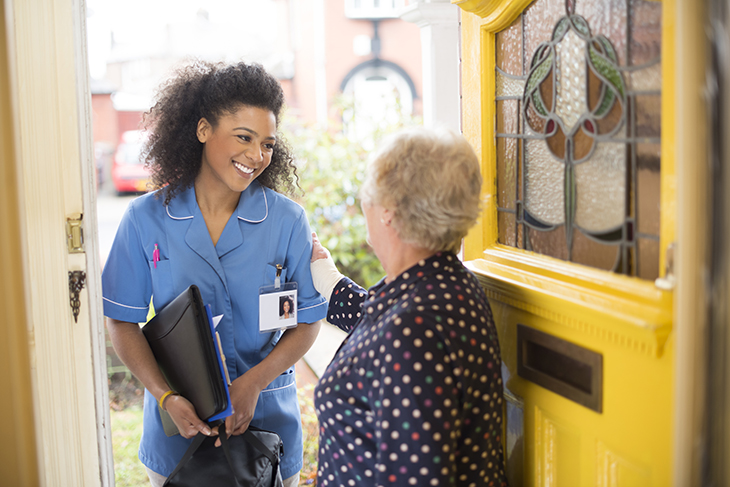 NHS England's Director of Nursing, Professional Development, and the UK Project Lead for Dementia Carers Voices, Health and Social Care Alliance Scotland, highlight how a new partnership using the Leading Change, Adding Value (LCAV) national framework can help improve care:
LCAV builds on the successful Compassion in Practice (2012) with the 6Cs remaining as the inherent core values. However, LCAV was developed to help nursing, midwifery and care staff to also apply an equal importance to 'quantifying' and 'measuring' the outcomes of their work as they do to demonstrating the quality and compassion that the professions are recognised for.
LCAV is about all nursing, midwifery and care staff, no matter what their role is or where they work, and how they can look at what needs to change or could be changed to improve services, experiences and outcomes for patients, individuals and populations. Of course, many colleagues already do this as part of their everyday practice. However, much of this essential work can often remain hidden or misunderstood, as some of it is not easily measured or captured, or shared.
Therefore, the framework specifically looks at reducing 'unwarranted variation', where standards of care are not equal and how we can make sure that by seeing where inequalities exist and changing them, that everyone can receive the same highest standards.
The telling of the distressing challenges that Tommy Whitelaw experienced when caring for his mum Joan, who had vascular dementia and sadly passed away in 2012, have highlighted how an inequity of service can have a devastating effect on families and carers.
However, Tommy also highlights the vast difference that great care can make too. The reassurance of a District Nurse, the support of a Speech and Language Therapist, a nurse taking the time to call in and help with care at the end of her day – all examples of people who change lives through their help, kindness and understanding.
Responses to Tommy's story have resulted in thousands of staff across health and care organisations making pledges to think about what they could do to make a difference to others.
The pledges are compassionate, heartfelt and well-meaning. Pledge trees have sprung up around the country and are inspiring others to think about what they could do to make a difference too. These pledges have been tremendous and have reached staff working in a variety of roles and organisations, making them think about their own practice, services and what they can do personally to make that difference.
Nonetheless, there is still some work to do on turning many of the intentions of those pledges into clear and purposeful actions.
By using the LCAV framework these intentions can be identified, addressed, measured and then the success shared nationally for increased benefit. By doing so, pledges become much more than just an emotional reaction on a day to hearing a powerful story and turn in to a purposeful action which truly makes an ongoing difference.
Nursing, midwifery and care staff represent a significantly large proportion of the health and care workforce, and there is huge leadership ability to deliver change to improve quality of services, outcomes and experiences underpinned by the framework. No matter whether working in practice, academia or in policy, there is an opportunity to create and deliver the changes we need to see in practice, acting as role models for others to follow.
Leading Change, Adding Value can be accessed at england.nhs.uk/leadingchange and follow the framework on twitter via #Lead2Add