Posts by Susan Aitkenhead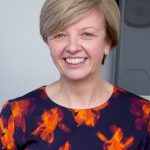 Susan Aitkenhead is a Deputy Chief Nursing Officer to Ruth May, Chief Nursing Officer for England and supports CNO on matters linked to professional regulation, education, research, and collective leadership. This is in addition to the work with ministers, government officials, professional regulators, royal colleges, professional bodies and the Devolved Administrations to help shape policy and decision making.
Susan was previously a Director of Nursing at NHS England leading on a range of work aligned to system and service transformation at national, regional and local levels.
Susan is a registered nurse with extensive clinical, operational and strategic experience within healthcare across a variety of settings; and provider and commissioning executive and non-executive Board roles within both the UK and overseas.
She has also worked in a variety of other national roles such as at the Department of Health providing advice and support to ministers and policy officials across central government departments, and in professional regulation across the UK at the Nursing and Midwifery Council.
Twitter: @SAitke
E-mail: susanaitkenhead@nhs.net