Theatres and Pop-up University

Visit our interactive agenda to view our full programme of Theatre sessions and Pop-up University workshops and book your places in the sessions that matter most to you. Space in our Theatres and Pop-up University workshops is limited, so booking is essential. The most popular sessions fill up very quickly!
If you have already registered to attend Expo 2019, you need to log back in to your personal account to book Theatre sessions and Pop-up University workshops. Your choices will be recorded as an amendment to your registration.
Theatres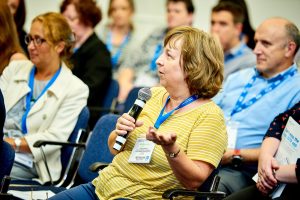 The five theatre rooms at Health and Care Innovation Expo are flexible, quiet spaces ideal for collaborative exploration of a single key topic or work area.
Some of our theatre sessions are open only to an invited audience, while others are open for any delegate to book a place.
Expo theatre sessions include:
Kate Terroni, the CQC's Chief Inspector of Adult Social Care, with a panel of experts, focused on All you've ever wanted to know about adult social care but were too afraid to ask
Elizabeth Bradbury, Director of the Advancing Quality Alliance, and her colleagues helping you solve real-world challenges with Creative approaches to delivering service improvements
Prof Gillian Leng, Deputy Chief Executive of NICE, leading discussion on Building the Future Together: Improvement and the Long Term Plan
Pop-up university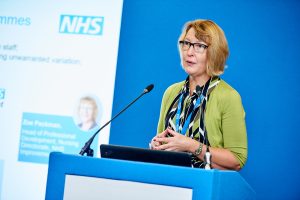 Pop-up university workshops take place in smaller rooms separate from the main conference hall, seating a maximum of 60 people.
These sessions allow a bite-sized introduction to a single area of improvement practice, and aim to equip attendees to make similar improvements in their own teams and organisations.
Pop-up University workshop topics include:
The vital role of networks in delivering the NHS Long Term Plan
Creating healthy communities: Rethinking space and place
The Model Health Service: building on the success of the Model Hospital
Peer Support and collaboration with the voluntary sector
In conversation with the Global Digital Exemplars
Digitally Transforming Primary Care – Making it Happen at Scale
The operational, economic and patient benefits of same day emergency care
Nudging integration: using behavioural insights to support more integrated working across health and care
Role, of voluntary and community sector in health & social care system transformation