Working for the NHS in mental health
Thinking about working in mental health care? In this video, people with lived experience of mental health describe the "huge impact" that great mental health care had on their recovery and their lives, and some of our mental health nurses explain why there's "…no greater gift than supporting someone and seeing them prosper and flourish."
Providing mental health care is vital and we need our mental health workforce now more than ever. The mental health sector is rapidly expanding and are looking for more dedicated and talented people to join our ranks. We have the ambition to grow our workforce by more than 27,000 people by 2023/24.
A role in mental health can bring the opportunity to help some of the most vulnerable people in our society and make a real difference to patients, their families and whole communities.
Whether it be psychiatry, counselling, nursing or one of many different therapies or support roles on offer, a career in mental health means working in a fast-developing field, where funding is increasing, and progress is rapid.
Every role in mental health plays a key part in ensuring patients get the right treatment at the right time, as close to home as possible.
There has never been a better time to join the sector. Check the Health Career website for information on roles and trainings, and NHS Jobs for currently available positions.
Mental Health roles
Click on the below links to find out more about the different roles available.
Mental health nursing and nursing associates
A career in mental health nursing offers a high-quality, meaningful clinical experience. From nursing associates who support patient care and improve experiences of patients and carers, through to registered nurses and those in advanced practice, mental health nurses have a wide range of skills that are vitally important to the running of mental health services.
Recognising this, Health Education England commissioned and published a new Mental Health Nursing Competence and Career Framework, developed by Skills for Health. The framework describes the core skills, knowledge and behaviours which mental health nurses need, and highlights its uniqueness as an inspiring career. Developed in collaboration with mental health nurses from across the country, the guidance can support those looking to pursue a career in mental health nursing by describing what nurses do and abilities they need to carry out this role.
Individual Placement and Support (IPS)
IPS Employment Specialists support people with mental health problems find paid work. It involves intensive, individual support, a rapid job search followed by placement in paid employment, and time-unlimited in-work support for both the employee and the employer.
There's a strong link between having a satisfying job and good mental health and people supported by IPS say it has given them hope and self-belief. Working in IPS gives you the opportunity to make a real difference to the lives of people with mental health difficulties by helping them find work.
Watch the video: What is IPS emplyoment support? to find out more.
Blogs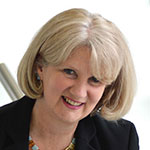 Claire Murdoch, National Mental Health Director.
The NHS is here for your mental health
"Come and help us support and improve the mental health of our nation. If you are looking for a career with true purpose, the mental health sector is for you."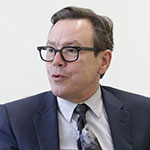 Tim Kendall, National Clinical Director for Mental Health
Working in mental health.
"Working in mental health draws on everything you have to offer – but also gives you back much more: a sense of pride and achievement that only a few careers can provide."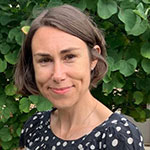 Emma Wadey, Head of Mental Health Nursing
Mental health nursing a difference other careers can only dream of.
"The difference we can make to people and their families in my view is unparalleled anywhere else."