Leeds Teaching Hospitals NHS Trust: New career pathway widens employment opportunities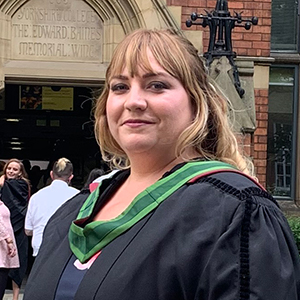 Having identified the need to widen access to nursing careers from a larger pool of people – including those who had the ambition but not the opportunity – Leeds Teaching Hospitals NHS Trust (LTHT) has developed a career pathway using a step-on step-off model of clinical apprenticeships: 'The Future You' programme.
This enables people from all walks of life to get into healthcare careers through a range of clinical apprenticeships, and has helped to significantly exceed the public sector apprenticeship target of 2.3% and provide jobs for the local community.
Katie Robinson, Head of Nursing and Midwifery – Workforce and Education at the trust explained: "These apprenticeships, which begin in September, allow staff to join the organisation at an entry level and work their way up to becoming a qualified nursing associate or registered nurse."
The programme was launched to create a clear progression pathway for current and future employees. It uses the experience, knowledge and skills developed on clinical apprenticeships and through consolidation of practice, providing seamless progression at a pace appropriate to the employee.
"We offer a level 2 healthcare support worker apprenticeship (lasting 18 months), for those who do not hold any previous qualifications or experience within healthcare," added Katie. "This gives new staff more knowledge of healthcare and the wider NHS."
To help support those who already hold health and social care qualifications but do not have clinical experience, LTHT is due to begin a trainee clinical support worker role in 2020. It enables entry into the workforce for groups who were previously unable to join the NHS without gaining a further qualification.
LTHT also runs a successful pre-employment programme in partnership with Leeds City Council and a local charity, Learning Partnerships. This is targeted at the population of Lincoln Green, one of the areas of highest deprivation in the city and considered a priority neighbourhood, and which sits next to one of the main hospital sites.
The pre-employment programme aims to equip individuals from the local community with the confidence and skills to apply for a range of LTHT's entry-level roles, particularly in its Estates and Facilities department.
In 2019/20 74 people were supported to build their employability skills and confidence, to apply for roles at LTHT.
For more information, please contact leedsth-tr.corporatenursingworkforce@nhs.net.