National Clinical Directors
The National Clinical Directors (NCDs) provide clinical advice and leadership in four respects:
Clinical advice and leadership to drive transformation of services
Clinical advice and leadership to support identification and delivery of our corporate clinical priorities (at national and regional level)
Clinical advice and leadership to support the commissioning of services
Clinical advice on ad hoc issues to support parliamentary accountability.
National Clinical Directors take the clinical lead in driving improvement in the quality of services in specific clinical areas. As part of that, the NCDs support policy and strategy teams in the successful design and delivery of a suite of tools to support system, professional and care pathway changes at a national and local level.
The NCDs work collaboratively with their colleagues to ensure there is coherent commissioning guidance across CCG and specialised commissioned services. NCDs also contribute to definition of the outcome measures by which clinicians and patients recognise services should be judged.
Current National Clinical Directors (NCDs)
Associate National Clinical Directors
---
Children, young people and the transition to adulthood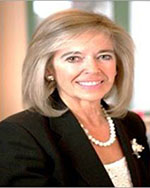 Dr Jacqueline Cornish, OBE, FRCP(London) Hon FRCPCH, is National Clinical Director for Children, Young People and Transition to Adulthood for NHS England.
An active clinician and passionate about high quality and  safe patient care, she is a Consultant, formerly the Director of Paediatric Stem Cell Transplant at Bristol Royal Hospital for Children, working with children with a high risk haematological malignancy.  Jacqueline has been extensively involved with teaching and research with many publications and an international lecture programme.
Jacqueline has 20 years' experience of medical management in the NHS, having been Head of Division of Women's and Children's Services at University Hospitals Bristol NHS FT for the past eight years.
Over the past year she has been working closely with the Specialised Services Transition process to  the NHSCB, as Chair of the Paediatric Medicine Clinical Reference Group and Chair of the Specialised Services Women and Children Programme of Care. This successful work continues into NHS England.
---
Cardiovascular Disease Prevention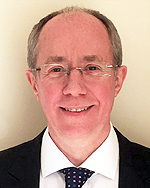 Matt Kearney  is National Clinical Director for Cardiovascular Disease Prevention for NHS England
Matt is a GP in Runcorn with public health experience. Since 2013-14 he has been working as National Clinical Advisor for both NHS England and Public Health England, supporting programmes to improve primary and secondary prevention of cardiovascular disease and diabetes. In particular, he has focused on building primary care leadership to champion earlier detection and improved management of conditions such as hypertension, atrial fibrillation, type 2 diabetes and raised cholesterol, and in exploring ways in which the third sector, local authorities and other partners can help the NHS to get serious about prevention.
From 2009 to 2013 Matt worked as clinical and public health advisor to the Department of Health respiratory programme supporting development of the Outcomes Strategy for COPD and Asthma, and was lead author of the NHS Atlas of Variation in Healthcare for People with Respiratory Disease. He was also a member of the NICE Public Health Interventions Advisory Committee from 2005 to 2013, developing public health guidance for NHS, local authority and other practitioners. Matt graduated in Medicine from the University of Birmingham and obtained a Master's Degree in Public Health from the University of Liverpool in 2003. He is a Fellow of the Royal College of Physicians and a Fellow of the Royal College of General Practitioners.

---
Dementia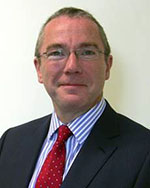 Alistair Burns, MBChB, FRCP, FRCPsych, MD, MPhil, DHMSA is National Clinical Director for Dementia and Older Peoples' Mental Health for NHS England.
Professor Alistair Burns is Professor of Old Age Psychiatry and Vice Dean for the Faculty of Medical and Human Sciences at The University of Manchester, Clinical Director for the Manchester Academic Health Science Centre (MAHSC) and an Honorary Consultant Old Age Psychiatrist in the Manchester Mental Health and Social Care Trust (MMHSCT). He is the National Clinical Director for Dementia in England.
He graduated in medicine from Glasgow University in 1980 and trained in psychiatry at the Maudsley Hospital and Institute of Psychiatry in London. He became the Foundation Chair of Old Age Psychiatry in The University of Manchester in 1992, where he has been Head of the Division of Psychiatry and is a Vice Dean in the Faculty of Medical and Human Sciences, with responsibility for liaison within the NHS. He has been Director of Research and Development in the University Hospital of South Manchester NHS Trust (UHSMT) and also Non-Executive Director and Vice-Chairman of that Hospital Board. He set up the Memory Clinic in MMHSCT and helped establish the old age liaison psychiatry service in UHSMT. He is a Past President of the International Psychogeriatric Association and is also on the board of the European Association of Geriatric Psychiatry.
He is Editor of the International Journal of Geriatric Psychiatry and is on the Editorial Boards of the British Journal of Psychiatry and International Psychogeriatrics. His research and clinical interests are in mental health problems of older people, particularly dementia and Alzheimer's disease. He has published over 300 papers and 25 books.
---
Diagnostics and Imaging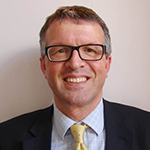 Tony Newman-Sanders read Medicine at Gonville and Caius College, Cambridge and the Royal London Hospital.  He trained in General Medicine at Bart's, in Renal Medicine and then in Clinical Radiology at St Mary's Hospital, Paddington.
He was appointed Consultant Radiologist at Mayday Healthcare NHS Trust (now Croydon Health Services) in February 1998.  He oversaw the establishment of the MRI Unit and developed and led the musculoskeletal imaging service.
He was appointed Clinical Director for Diagnostics and Cancer Services in 2007 and in 2009, became Clinical Director for Emergency Services. He was Medical Director at Croydon Health Services from 2011-2013.
He is a former secretary of the MR Radiologists Association and a former Committee member of the RCR PACS and Teleradiology Special Interest Group and IT advisor to the Professional Support and Standards Board until 2015.
Since 2006 he has been National Clinical Advisor to the Connecting for Health (now HSCIC) Picture Archiving and Communications Systems (PACS) Programme.
In 2010 he established and Chaired the Informatics Committee of the National Imaging Clinical Advisory Group. He was a member of the Department of Health project looking at 7 day working in Diagnostic Imaging and was invited to sit on the DH Information Strategy workshops.
Since February 2014 he has been Chief Clinical Information Officer for the South London Academic Health Science Network (Health Innovation Network) and for the South London CLAHRC (Collaboration for Leadership in Applied Health Research and Care).
In January 2016 he was appointed the first Medical Director of the Health Innovation Network. He represents the AHSN Network on the Strategic Clinical Reference Group of the National Informatics Board.
In April 2016 he moved his NHS practice from Croydon to become Clinical Director for Diagnostic Imaging and CCIO at Surrey and Sussex Health Services.
---
Emergency Preparedness & Critical Care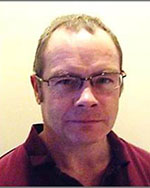 Bob Winter is National Clinical Director for Emergency Preparedness & Critical Care for NHS England.
Bob is a consultant in critical care at Nottingham University Hospitals NHS Trust and a Medical Lead for the Mid-Trent Critical Care Network. In addition he is Chair of the National Network Medical Leads forum and was responsible for leading on the pandemic influenza surge response.
Bob has been involved in the Intensive Care Society as a Council member (2002- 2012), Honorary Secretary (2004-2007) and President (2009-2011, May-Dec 2012) and is currently an elected member of the Board of the Faculty of Intensive Care Medicine. Outside critical care he has an interest in trauma as a Major Trauma Consultant at Queens Medical Centre and Medical Lead for the East Midlands Major Trauma Network.
Bob is a Member of the Advanced Trauma Life Support steering group (RCS England), Chair of the promulgation committee of ATLS Europe and Chair of the Pre-Hospital Trauma Life Support Steering Group (UK).  Bob qualified in 1982 from Nottingham and trained in Nottingham, Burton on Trent, Truro, Bristol, Leicester, Mansfield and back to Nottingham.  Bob has an interest in motorsport and has been Chief Medical Officer for a wide range of national and international motorcycle events.
---
End of Life Care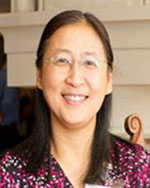 Professor Bee Wee, FRCP FRCGP FAcadMEd MA Ed PhD, is National Clinical Director for End of Life Care for NHS England.
Bee is Consultant in Palliative Medicine at Sir Michael Sobell House, Oxford University Hospitals NHS Foundation Trust and Associate Professor at University of Oxford, where she is also Associate Director of Clinical Studies and Fellow of Harris Manchester College.
Originally from Malaysia, Bee qualified from Trinity College Dublin in 1988, trained in general practice in Dublin, then moved into palliative medicine in Ireland, Hong Kong and the UK. She was Consultant/Senior Lecturer at Countess Mountbatten House, Southampton (1995-2003), where she became Deputy Director of Education, School of Medicine at the University. She was President of the Association for Palliative Medicine of Great Britain and Ireland (2010-13), National Clinical Lead for e-ELCA, a DH-commissioned e-learning programme for end of life care, now hosted by Health Education England, and Chair of the  Topic Expert Group for the NICE Quality Standard for End of Life Care (2011). She enjoys cooking and allotment gardening for relaxation.
Bee is Visiting Professor at Oxford Brookes University and University of Worcester, and Honorary Professor at Sichuan University, China. She is Head of the World Health Organisation Collaborating Centre for Palliative Care in Oxford. As NCD, she led the Leadership Alliance for the Care of Dying People and is co-chair of the National Partnership for Palliative and End of Life Care which was responsible for publishing the 'Ambitions for Palliative and End of Life Care: a national framework for local action' in 2015.
---
Heart Disease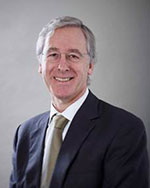 Professor Huon Gray MD FRCP FESC FACC is National Clinical Director for Heart Disease for NHS England.
Huon was appointed consultant adult and interventional cardiologist to Southampton University Hospital in 1989. He was President of the British Cardiac Society (2003-5) and co-chaired the Dept. of Health's National Infarct Angioplasty Project (2006-8) which led to the subsequent roll out of primary PCI for ST elevation myocardial infarction. He was clinical adviser to NICE on acute coronary syndromes (2007-10), and chaired its guideline on ST elevation myocardial infarction (2011-13). He chaired the International Council of the American College of Cardiology (2008-13) and sat on the ACC's Board of Trustees (2012-16).
Huon is honorary professor at Queen Mary's University, and University College, London, and has published on various aspects of cardiology and health service delivery. He was Deputy and then Interim National Clinical Director for Heart Disease at the Department of Health (2007-12), and was the National Clinical Director for Cardiac Care in NHS England from 2013-16.
---
Learning Disability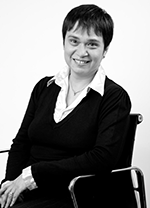 Dr Jean O'Hara is National Clinical Director for Learning Disabilities for NHS England
Dr O'Hara is consultant psychiatrist in learning (intellectual) disabilities at South London and the Maudsley NHS Foundation Trust, King's Health Partners Academic Health Sciences Centre, and was clinical director for the Behavioural & Developmental Psychiatry CAG from 2008 – 2017. In January 2017, Dr O'Hara joined NHS England as National Clinical Director for learning disabilities.
Originally from Hong Kong, she qualified from the London Hospital Medical College in 1983 and took up her first consultant post in 1992.  Dr O'Hara is passionate about improving quality of care and developing future generations of clinicians. Throughout her career, she has held formal leadership and clinical management roles within the NHS, Royal College of Psychiatrists, Royal Society of Medicine and the 'London Deanery'.  Dr O'Hara is visiting senior lecturer at the Institute of Psychiatry, Psychology and Neuroscience and chair of the editorial board for 'Advances in Mental Health and Intellectual Disabilities' (Emerald Publishing) which integrates research into clinical practice.
Her clinical and academic interests have focussed on ethnicity and diversity, parents with learning disabilities, inequalities in healthcare and health outcomes for disadvantaged and vulnerable populations, particularly those with learning disabilities and mental illness. Her books 'Adults with Learning Disabilities: a practical approach for health professionals' (Wiley & Sons, 1997) was the first published handbook for primary care, and 'Intellectual Disabilities and Ill-Health: a review of the evidence' (CUP 2010), the first comprehensive review of mental and physical disorders in people with learning disabilities.
---
Maternity Review and Women's Health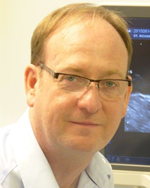 Matthew Jolly is National Clinical Director for the Maternity Review and Women's Health NHS England.
Matthew took up the role as National Clinical Director: maternity review and women's health for NHS England in October 2015. He is an experienced clinician who is committed to providing excellent individual care and to the strategic improvement of maternity services and women's health.
Matthew qualified at St. Mary's Hospital Medical School and trained as an obstetrician and gynaecologist in the North West Thames region, including two years researching the role of maternal metabolism in fetal growth at Imperial College School of Medicine. He trained as a sub specialist in maternal and fetal medicine at the Centre for Fetal Care, Queen Charlotte's & Chelsea Hospital. Since 2001 he has worked as a consultant obstetrician and gynaecologist at Western Sussex Hospitals NHS Trust and Portsmouth Hospitals NHS Trust. He has in the past worked as a departmental clinical director and as joint clinical director for The Maternity Children and Young People South East Coast Strategic Clinical Network.
---
Mental Health
Tim Kendall  is National Clinical Director for Mental Health for NHS England
Professor Tim Kendall has been Director of the National Collaborating Centre for Mental Health at the Royal College of Psychiatrists for 15 years and Visiting Professor at University College London for the last 8 years.   He has also been Medical Director for 13 years and continues as Consultant Psychiatrist for the homeless at Sheffield Health and Social Care NHS Foundation Trust.
As Medical Director, Tim has set up a service user experience monitoring unit, led the reconfiguration of acute care and rehabilitation leading to the elimination of out of area treatments, the modernisation of the acute and crisis care pathways and initiated the development of NICE recommended personality disorder services within the community. Tim chaired the first NICE guideline, launched in December 2002, on the management of schizophrenia and the first National Quality Standard (Dementia) for NICE. Tim has published numerous articles and papers and often represents the NCCMH, NICE or the Royal College of Psychiatrists in the media.  In 2004 Tim, was awarded "Lancet Paper of the Year" for showing the impact of selective publishing by the drug industry about antidepressants in the treatment of childhood depression; and with others was awarded the Paper of the Year Award for the Health Economic Journal 'Value in Health' in 2012 for work on schizophrenia.
---
Musculoskeletal Services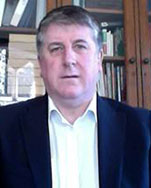 Peter Kay is National Clinical Director for Musculoskeletal Services for NHS England.
Peter is a Consultant Orthopaedic Surgeon at Wrightington Hospital, Lancashire and is former President of the British Orthopaedic Association (2011), British Hip Society (2008) and British Orthopaedics Trainees Association (1992).  He is also Honorary Clinical Professor of Orthopaedics at the University of Manchester and Clinical Professor at the University Central Lancashire and currently serves on the Council of The Royal College of Surgeons of England.
He has produced research publications (scientific and popular) and presentations on orthopaedics and trauma, health service management, modernisation and medico-legal aspects of orthopaedics and trauma, clinical networks, integrated care, workforce development and specialist commissioning.  His clinical interests include hip and knee replacement surgery, revision joint replacement surgery for loosening and infection and knee arthroscopy, multidisciplinary approach to arthroplasty services.
Managerially he has been Director of Research, Clinical Director, Divisional Chairman for MSK (responsible for  elective orthopaedics, trauma and rheumatology) and Associate Medical Director in his own Trust (Wrightington, Wigan and Leigh NHS FT). He has three years experience as a full Trust Board Member up to a successful Foundation Trust application. He is the clinical lead for the Specialist Orthopaedic Hospital Alliance in the UK.
He has served on a number of Department of Health Committees including Patient Reported Outcome Measures Steering Group (PROMS), Enhanced Recovery Steering Group (ERP), Fragility Fracture Board, and significantly was the National Clinical Chair of the 18 Week Steering Group for Orthopaedics and MSK for four years (2008-2011). He sat on the NICE Guideline Development Group for Osteoarthritis, and chairs the "Beyond Compliance" Steering Committee working to protect patients whilst supporting responsible innovation in orthopaedic implants. He has campaigned nationally and internationally for effective and equitable commissioning for musculoskeletal services across the whole of healthcare.
---
Obesity and Diabetes
Professor Jonathan Valabhji MD FRCP is National Clinical Director for Obesity and Diabetes for NHS England.
Professor Jonathan Valabhji is National Clinical Director for Obesity and Diabetes at NHS England. He is a Consultant Diabetologist at St Mary's Hospital, Imperial College Healthcare NHS Trust in West London and so remains highly active at the clinical coalface. The published clinical outcomes from his Multidisciplinary Diabetic Foot Service at the Trust are comparable to the best centres internationally. He is Adjunct Professor at Imperial College London, with a current research focus on diabetic foot disease as well as on diabetes population level health, and past publications on cardiovascular disease in diabetes. He is a committee member of the Association of British Clinical Diabetologists. As National Clinical Director, he is currently providing clinical leadership around a number of national initiatives, including the NHS Diabetes Prevention Programme, a collaboration between NHS England, Public Health England and Diabetes UK that aims to cause England to be the first country to implement at scale a national evidence-based Type 2 diabetes prevention programme.
---
Older People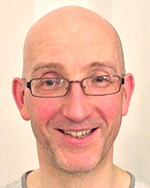 Martin Vernon is National Clinical Director for Older People and Integrated Person-Centred Care for NHS England
Martin qualified in 1988 in Manchester. Following training in the North West he moved to East London to train in Geriatric Medicine where he also acquired an MA in Medical Ethics and Law from King's College. He returned to Manchester in 1999 to take up post as Consultant Geriatrician building community geriatrics and adult long term conditions management services in South Manchester.
Martin was Associate Medical Director for NHS Manchester in 2010 and more recently was Clinical Champion for frail older people and integrated care In Greater Manchester. He has been the British Geriatrics Society Champion for End of Life Care for the last five years and was until recently a standing member of the NICE Indicators Committee.
In 2015 Martin moved to Central Manchester where he is Consultant Geriatrician and Associate Head of Division for Medicine and Community Services. He is Hon. Research Fellow at Manchester University and Hon. Senior Lecturer at Salford University where he teaches Masters level medical ethics and law.  He has published on topics ranging from mental capacity, end of life care, dementia and adult safeguarding. His current academic interests include frailty, end of life and care home medicine.
---
Respiratory Services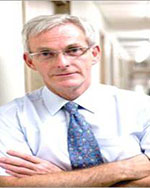 Mike Morgan is the National Clinical Director for Respiratory Services in England.
Mike is a consultant respiratory physician at the Department of Respiratory Medicine, Allergy and Thoracic Surgery at the University Hospitals of Leicester NHS Trust at Glenfield Hospital and Honorary Professor at the University of Leicester. His career interests have included the assessment and management of respiratory disability particularly in COPD. He has had over 20 years experience of clinical management in developing and leading the respiratory services in Leicester.
He is also a Vice President of the British Lung Foundation, the editor of Chronic Respiratory Disease and previously, Chairman of the Asthma UK research committee.
He has recently demitted as Chairman of the Executive of the British Thoracic Society.
---
Stroke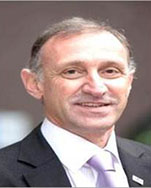 Tony Rudd is the National Clinical Director for Stroke with NHS England.
Tony is a stroke physician based at Guy's and St Thomas' NHS Foundation Trust and Professor of Stroke Medicine at Kings College London. He has run the stroke programme at the Royal College of Physicians since 1995 producing National Clinical Guidelines and running national stroke audits.
Since 2010 he has been the clinical director for stroke in London, overseeing the implementation of a radical reconfiguration of services.
He is a trustee and vice chairman of the Stroke Association.
---
Trauma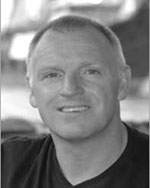 Chris Moran MD FRCS(Ed) is National Clinical Director for Trauma for NHS England.
Chris is Professor of Orthopaedic Trauma Surgery at Nottingham University Hospital. He is a full-time trauma surgeon with a special interest in polytrauma, complex fractures and the treatment of nonunions.  He has a busy on-call commitment for emergency care of trauma and continues as a Trauma Team Leader.
He has chaired regional and national clinical advisory groups for the development of Major Trauma Networks throughout England and has also authored many scientific papers, clinical guidelines and protocols on the management of complex trauma.
Chris also has a long-term interest in the management of older patients with fragility fractures. He is co-chair of the National Hip Fracture Database and co-authored audit standards for hip fracture care that have become the basis for best practice.
Chris believes that NHS-England should provide  comprehensive trauma care including children, adults and older people, from the point of injury through treatment, rehabilitation and a return to work or education. This system must include accident prevention and also the management of osteoporosis (weakening of the bones) to prevent future fractures in older patient.
---
Urgent Care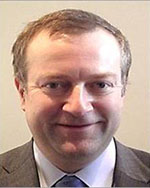 Professor Jonathan Benger, National Clinical Director for Urgent Care for NHS England.
Jonathan is the Director of the Academic Department of Emergency Care at the University of the West of England, Bristol and a Consultant in Emergency Medicine at University Hospitals Bristol NHS Foundation Trust. He also has extensive experience of pre-hospital care, having previously contributed to the establishment of a pre-hospital critical care team for Great Western Ambulance, and does regular clinical work in both the Emergency Department and ambulance service.
Jonathan has led or collaborated on 28 grant-funded research projects with a total value in excess of £8 million, and has authored more than 100 peer-reviewed publications.  His main research interests are the evaluation of new technologies and techniques, service configuration and workforce, emergency airway management, resuscitation and pre-hospital care.
Until May 2013, Jonathan chaired the Clinical Effectiveness Committee of the College of Emergency Medicine, and served on the Council and Executive of the College.  He has been closely involved with guideline and policy development in the UK, alongside international initiatives to define and improve the quality and safety of emergency care.
Associate National Clinical Directors
---
Children and Young People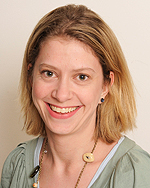 Claire Lemer is Associate National Clinical Director for Children and Young People for NHS England
Claire Lemer is a Consultant in General Paediatrics and Service Transformation at the Evelina London Children's Hospital, based at St Thomas'. As part of her work on transformation – Claire is working on the GSTT Charity funded Children and Young People's Health Partnership that seeks to develop innovative solutions to improve everyday healthcare, specifically at the primary / secondary care interface, for children in Southwark and Lambeth. Claire trained in Paediatrics in London, but has a background in public health and health policy. Claire has an MBA, MPH and MD. Claire has written  two books on leadership and management for clinicians, as well as editing the recent CMO Annual Report 2012 "Our Children Deserve Better: Prevention Pays" which focuses on child health.
---
Children and Young People's Mental Health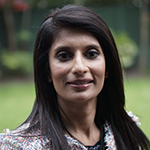 Dr Prathiba Chitsabesan is the Associate National Clinical Director for Children and Young People's Mental Health for NHS England
Prathiba is a Consultant in Child and Adolescent Psychiatry working in a large mental health and community trust (Pennine Care NHS Foundation Trust). Lead consultant since 2005, she became Clinical Director in 2015 and continues to work clinically within a community child and adolescent mental health service in South Manchester. She graduated from Medicine (University of Manchester) before completing her MD, inspiring her interest in the needs of children and young people in contact with the criminal justice system. Over the last 12 years she has published in journals and books and contributed to national reports and guidance for the Youth Justice Board and Office of the Children's Commissioner. She has contributed to the development of the Comprehensive Health Assessment Tool across the youth justice secure estate for the Department of Health and NHS England and continues to be research active as an Honorary Research Fellow and Lecturer for the Offender Health Research Network (University of Manchester). As a clinical advisor (Greater Manchester and East Cheshire Strategic Clinical Networks), she has also promoted the development of regional clinical guidance across Greater Manchester.
---
Diabetes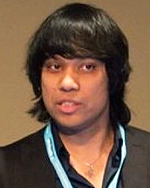 Dr Partha Kar is Associate National Clinical Director for Diabetes for NHS England
Dr Partha Kar has been a Consultant in Diabetes & Endocrinology at Portsmouth Hospitals NHS Trust since 2008. He has been the Clinical Director of Diabetes from 2009-2015, being part of a multiple national award-winning department due to its services and care provided.
One of his main areas or passion is in helping to redesign diabetes care in an attempt to integrate chronic disease management across primary and secondary care. He is the pioneer of the Super Six Model, which won the Care Integration Awards 2012, Quality in Care in Diabetes Award 2012 and has been short listed for the Health Service Journal Awards across long-term conditions in 2012,2013 and 2015 and BMJ Awards 2015. He is an avid user of social media such as twitter (@parthaskar) to engage with patients – and been recognised as a "Social media Pioneer" by the HSJ in 2014. Recent innovations have involved the Hypoglycaemia Hotline which was recognised in the Guardian Healthcare Awards 2013. He holds the role of Clinical Service Director for community services in South East Hampshire, along with being nominated to the General Advisory Council of the Kings Fund. He also works with Ascot & Bracknell CCG as a secondary care advisor along with holding a Specialist advisor for the Care Quality Commission.
---
Elective Care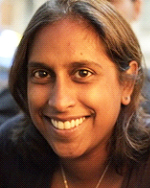 Dr Ramani Moonesingh MD(Res) MRCP FRCA FFICM is Associate National Clinical Director for Elective Care for NHS England
Ramani is a Consultant and Honorary Senior Lecturer in Anaesthesia and Intensive Care Medicine at University College London Hospitals (UCLH). She is Director of the Health Services Research Centre based at the Royal College of Anaesthetists, and also of the NIHR funded Surgical Outcomes Research Centre at UCLH. She was a Council Member of the Royal College of Anaesthetists between 2008 and 2012. Ramani is currently undertaking a 3-year Improvement Science Fellowship with the Health Foundation, during which she is leading the development of a national Perioperative Quality Improvement Programme.
---
Mental Health – Perinatal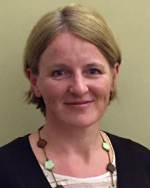 Dr Jo Black is Associate National Clinical Director for Perinatal Mental Health for NHS England
Dr Jo Black is a consultant perinatal psychiatrist with Devon Partnership NHS Trust, SW regional representative on the perinatal faculty at the Royal College of Psychiatrists and Chair of the Regional Reps Committee. She has developed an integrated community perinatal mental health service, with perinatal expertise embedded in the three maternity units serving families in Devon.
Jo has experience of working with teams, bringing together clinical, management and commissioning colleagues from primary care, acute and mental health services, women, families and colleagues from the third sector. She looks forward to bringing her energy, experience and ideas to this national role.
---
Mental Health – Perinatal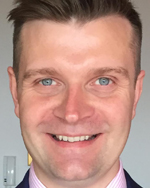 Dr Giles Berrisford is Associate National Clinical Director for Perinatal Mental Health for NHS England
Dr Giles Berrisford is the Clinical Lead at the Birmingham Perinatal Mental Health Service at BSMHFT – leading one of the largest inpatient Mother and Baby Units in the country. He is the Chair of the national charity Action on Postpartum Psychosis (APP) – working closely with women and families directly affected by postpartum psychosis – the most severe form of perinatal mental illness. He is the Vice-Chair Elect of the Perinatal Psychiatry Faculty within the Royal College of Psychiatrists and is the West Midlands' Senate representative for the Perinatal Psychiatry Clinical Reference Group. He is committed to bringing about improved access to maternal mental health services and reducing the unwarranted variation in care currently seen across the country.
---
Mental Health – Secure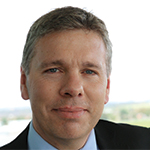 Dr David Fearnley is Associate National Clinical Director for Secure Mental Health for NHS England
David was appointed as a consultant forensic psychiatrist at Ashworth Hospital in 2001, specialising in high secure psychiatry. He has been the Medical Director for Mersey Care NHS Trust since 2005 and has a strong interest in quality improvement and medical leadership. David has also undertaken executive responsibilities for a wide range of local and secure services, developing new and affordable models of care. He was the Inaugural Royal College of Psychiatrists 'Psychiatrist of the Year' (2009) and the Healthcare Financial Management Association 'Working with finance – Clinician of the Year' (2013). David has also been seconded since May 2015 as the Medical Director of Calderstones Partnerships NHS FT, leading the development of new models of secure learning disability and autism services at a time of significant change.
---
Older People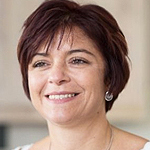 Dr Dawn Moody is Associate National Clinical Director for Older People and Integrated Person-Centred Care for NHS England
Dr Dawn Moody is a GP in Derbyshire who has a special interest in frailty and person-centred systems of care. She has worked with commissioners, providers and in research in this area and holds an MSc in Geriatric Medicine. Dawn's current portfolio includes her directorship of Fusion48 being the Clinical Director for Health Education England (East Midlands) Nottinghamshire Frailty Toolkit and Training Programme. She is also Frailty Lead for the West Midlands Primary Care Workforce and Improved Patient Access Plan, Prime Minister's GP Access Fund Wave 2 Scheme.
Dawn's previous roles have included Clinical Associate (Frailty and Complex Care) at North Staffordshire CCG and Medical Director North Staffordshire Community Healthcare. She has been a Partner in General Practice for 16 years and GPSI Geriatric Medicine and intermediate care.