The LPN Core Group provides strategic direction to the LPN and ensures that the aims and goals of the LPN are delivered in line with the STP Pharmacy Plan.
Chair – Dr Mani Hussain, MRPharmS, IP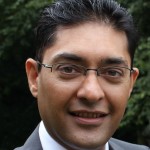 Mani Hussain qualified as a Pharmacist in 1994 and since then workied in hospital, community and primary care pharmacy. In 1999 received a PhD from Cardiff University in Pharmacy Practice/Clinical Pharmacy and shortly after took the role of Prescribing Advisor in a Primary Care Organisation.  After 6 years working as a PCG/PCT Head of Medicines Management in Sandwell, Mani took a sabbatical to join Lloyds Pharmacy as a Clinical Development Manager for a few years.
In 2009 Mani rejoined NHS North Staffordshire PCT and currently works as Associate Director -Medicines Optimisation across North Staffordshire CCG and Stoke on Trent CCG.
Vice Chair – Andrew Pickard, Pharmacy Adviser, Shropshire and Staffordshire.
Members
Lynne Deavin, Service Development Manager.
Dr Gill Hall, Service Development Officer, South Staffordshire LPC.
Claire Dearden, Quality and Governance Lead, East Staffs CCG.
Julie Shenton, Lead Pharmacist, West Midlands Clinical Research Network.
Amanda Alamanos, Primary Care Lead, Shropshire & Telford, NHS England (North Midlands).