The South East Region Equality, Diversity and Inclusion (EDI) team was established in June 2020.
All our work is underpinned by:
Fairness
Respect
Equality
Dignity
Autonomy
We focus on compassionate innovation, empathetic process designs and psychologically-safe development support for NHS staff in the South East. We run a range of programmes and contribute to wider NHS work in the South East. We have supported our systems with risk assessments, the vaccination programme roll-out, equality data reporting, talent management and lots more!
Meet the team
Cavita Chapman MBA, MSc, BSc, RMN
Head of Equality, Diversity and Inclusion, NHS South East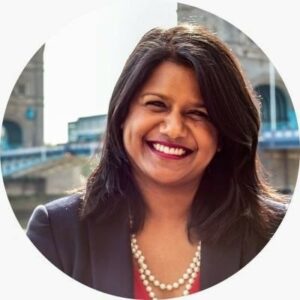 Cavita is a recognized equality and diversity champion in the system. She is currently the Head of Equality, Diversity and Inclusion (EDI) for the South East region.
Within Cavita's recent role as Head of EDI, she has developed staff networks, created Black, Asian and Minority Ethnic (BAME) mentoring, sponsorship and leadership schemes, and was the driving force behind a large regional programme on workforce up-skilling and clinical leadership schemes for the medical workforce.
She is an academically and professionally experienced healthcare leader and continues to develop innovative, life changing initiatives and programmes to improve the lives of staff and patients.
2020/21 work
In this webinar summary with Olivia King you can hear a bit more about our work.