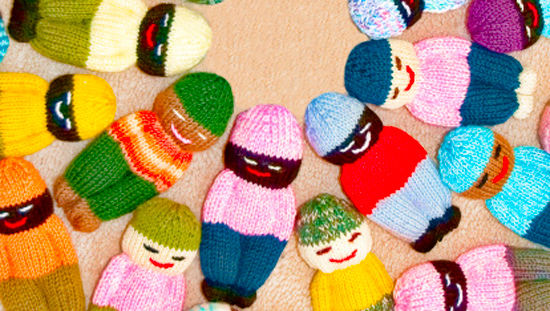 Promoting equality and equity are at the heart of NHS England's values – ensuring that the organisation exercises fairness in all that it does and that no community or group is left behind in the improvements that will be made to health outcomes across the country.
NHS England will continue to work internally, and in partnership with colleagues within the Department of Health and the wider NHS, to ensure that advancing equality and diversity is central to how it conducts its business as an organisation.
Equality analysis of principal functions
In January 2012, the Board Authority published an equality analysis of its principal functions, which concluded that its establishment was unlikely to impact negatively on patients, the public or staff sharing protected characteristics covered by the Equality Act. However, there were excellent opportunities to advance equality in the design of future NHS England functions, embedding fairness and equity in its establishment from the outset.
Equality objectives
Public bodies were required to prepare and publish objectives by 6 April 2012 to meet the general equality duty as outlined in the Equality Act 2010. These objectives need to be specific and measurable and refreshed at least once every four years. The primary purpose of the objectives is to focus organisations on the outcomes to be achieved through advancing equality, rather than the written documents and processes to evidence legal compliance.
We have set ourselves three interim equality objectives for April 2013 to April 2014, which will ensure that our own policy making, decisions and activities are compliant with the public sector Equality Duty, and provide system leadership to Clinical Commissioning Groups and other parts of the NHS. The equality objectives are as follows:
NHS England will ensure that the public sector Equality Duty is embedded and reflected within all of its core business processes, including direct commissioning and workforce development
NHS England will implement the Equality Delivery System (EDS) and use it to help it deliver on the general and specific duties of the public sector Equality Duty
NHS England will ask Clinical Commissioning Groups to adopt the EDS where they have not already done so, and will support CCGs to meet the public sector Equality Duty and to publish their own Equality Objectives by October 2013
Implementing a ban on age discrimination in the NHS – making effective, appropriate decisions
Since 1 October 2012, the government has fully implemented the ban on age discrimination enshrined in the Equality Act 2010. This is one of the last parts of the act to come into force and protects people from discrimination on the basis of age. This briefing gives a short overview of the ban on age discrimination aimed at those who plan, commission or provide NHS services, whether in the NHS, voluntary or private sectors.
Equality documentation
Comments on this page have been closed