Urgent and emergency care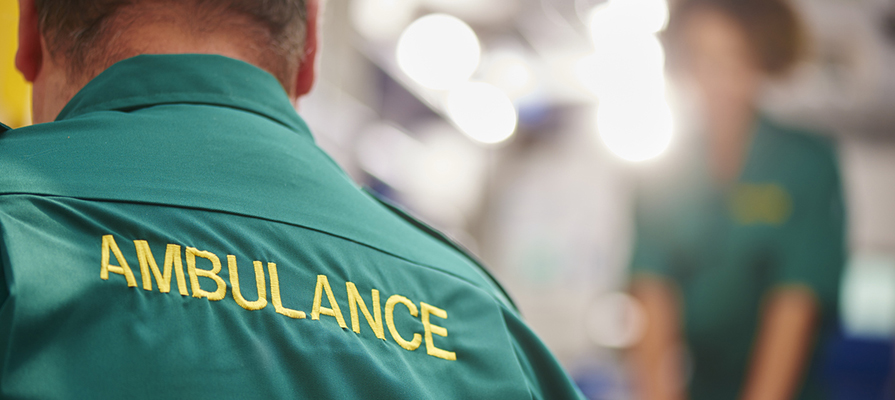 Each year the NHS provides around 110 million urgent same-day patient contacts. Around 85 million of these are urgent GP appointments, and the rest are A&E or minor injuries-type visits. Some estimates suggest that between 1.5 and 3 million people who come to A&E each year could have their needs addressed in other parts of the urgent care system. They turn to A&E because it seems like the best or only option. The rising pressures on A&E services also stem from continued growth in levels of emergency admissions and from delayed transfers of care when patients are fit to leave hospital.
Frontline staff have pulled out all the stops, but over this past winter there have been real difficulties. In providing nine out of ten patients with A&E care within four hours over the past year, the UK offers our patients the fastest national A&E treatment of any major industrialised country. However, in recent years the proportion of patients looked after within 4 hours has been falling – caused by rising demand in A&E departments, with the fragmented nature of out-of-hospital services unable to offer patients adequate alternatives; the need to adopt good practice in hospitals consistently; and difficulties in discharging inpatients when they are ready to go home. So we need to take action to improve services for patients and reduce pressure on our staff.
What's been achieved in England over the past three years?
Cared for 23 million A&E attendances in 2016/17, 1.2 million more than three years ago.
Boosted the capacity and capability of NHS 111, which now takes 15 million calls each year, up from 7.5 million three years ago.
Expanded "Hear and Treat" and "See and Treat" ambulance services so that they now cover 3.5 million people, with the provision of telephone advice and treatment of people in their homes saving needless trips to hospital.
Developed an integrated urgent care model, offering a single point of entry for urgent care via NHS 111, and rolled it out to 20% of the population.
Increased NHS staff uptake of winter flu vaccinations from 49% last year to 63% this year – the highest ever.
Key deliverables for 2017/18 and 2018/19
Trusts and CCGs will be required to meet the Government's 2017/18 mandate to the NHS that: 1) in or before September 2017 over 90% of emergency patients are treated, admitted or transferred within 4 hours – up from 85% currently; 2) the majority of trusts meet the 95% standard in March 2018; and 3) the NHS overall returns to the 95% standard within the course of 2018. In order to do so:
Every hospital must have comprehensive front-door clinical streaming by October 2017, so that A&E departments are free to care for the sickest patients, including older people.
By October 2017 every hospital and its local health and social care partners must have adopted good practice to enable appropriate patient flow, including better and more timely hand-offs between their A&E clinicians and acute physicians, 'discharge to assess', 'trusted assessor' arrangements, streamlined continuing healthcare processes, and seven day discharge capabilities.
Hospitals, primary and community care and local councils should also work together to ensure people are not stuck in hospital while waiting for delayed community health and social care. They need to:

ensure that the extra £1 billion provided by the Chancellor for investment in adult social care in the March budget is used in part to reduce delayed transfers of care, thereby helping to free up 2000-3000 acute hospital beds – the equivalent of opening 5 new hospitals – and regularly publish the progress being made in this regard (22).
ensure that 85% of all assessments for continuing health care funding take place out of hospital in the community setting, by March 2018.
Implement the High Impact Change Model (23) for reducing DTOCs, developed by the Local Government Association, the Association of Directors of Adult Social Care Services, NHS Improvement and NHS England.

Specialist mental health care in A&Es: 74 24-hour 'core 24' mental health teams, covering five times more A&Es by March 2019, than now. The service will be available in more than a quarter of acute hospitals by March 2018 and reach nearly half by March 2019, compared with under one-in-ten today.
Enhance NHS 111 by increasing from 22% to 30%+ the proportion of 111 calls receiving clinical assessment by March 2018, so that only patients who genuinely need to attend A&E or use the ambulance service are advised to do this. GP out of hours and 111 services will increasingly be combined. By 2019, NHS 111 will be able to book people into urgent face to face appointments where this is needed.
NHS 111 online will start during 2017, allowing people to enter specific symptoms and receive tailored advice on management.
Roll out evening and weekend GP appointments, to 50% of the public by March 2018 and 100% by March 2019.
Strengthen support to care homes to ensure they have direct access to clinical advice, including appropriate on-site assessment.
Roll-out of standardised new 'Urgent Treatment Centres' which will open 12 hours a day, seven days a week, integrated with local urgent care services. They offer patients who do not need hospital accident and emergency care, treatment by clinicians with access to diagnostic facilities that will usually include an X-ray machine. We anticipate around 150 designated UTCs, offering appointments that are bookable through 111 as well as GP referral, will be treating patients by Spring 2018.
Working closely with the Association of Ambulance Chief Executives and the College of Paramedics, implement the recommendations of the Ambulance Response Programme by October 2017, putting an end to long waits not covered by response targets. Actions taken will be subject to the results of evaluation and approval from Ministers.
How changes will be implemented
£100 million in capital funding will be provided to support modifications to A&Es to enable clinical streaming by October 2017.
Clearer local performance incentives. Previous standard contract fines have been dropped. From April 2017 the rules governing the performance element of the £1.8 billion Sustainability and Transformation Fund (STF) for acute trusts that relates to A&E will be amended in agreement with Department of Health and HM Treasury (24).
Aligned national programme management. To ensure complete alignment between NHS England and NHS Improvement in supporting and overseeing urgent implementation of the above actions, we have appointed a single national leader accountable to both NHS England and NHS Improvement. We will also bring together the work of NHS Improvement's and NHS England's national urgent and emergency care teams. From 1stApril 2017 a single, named Regional Director drawn from either NHS Improvement or NHS England will hold to account both CCGs and trusts in each STP area for the delivery of the local urgent care plan. Each RD will therefore act with the delegated authority of both NHS Improvement and NHS England in respect of urgent and emergency care.
Broader improvement support. Building on the work of the Emergency Care Improvement Programme and the regional teams of NHS England and NHS Improvement, we will offer a broader range of improvement support to frontline staff to achieve the priorities set out above. This will include extending to emergency care both the Getting it Right First Time Programme and the Model Hospital, together with joint work with the Royal College of Emergency Medicine and other professional bodies on workforce and a more standardised clinical operating model.
Detail on the technology changes to support these approaches is included in Chapter Nine.
The NHS 111 workforce is being developed to deliver these changes and to provide them with the career structure and support they need to thrive.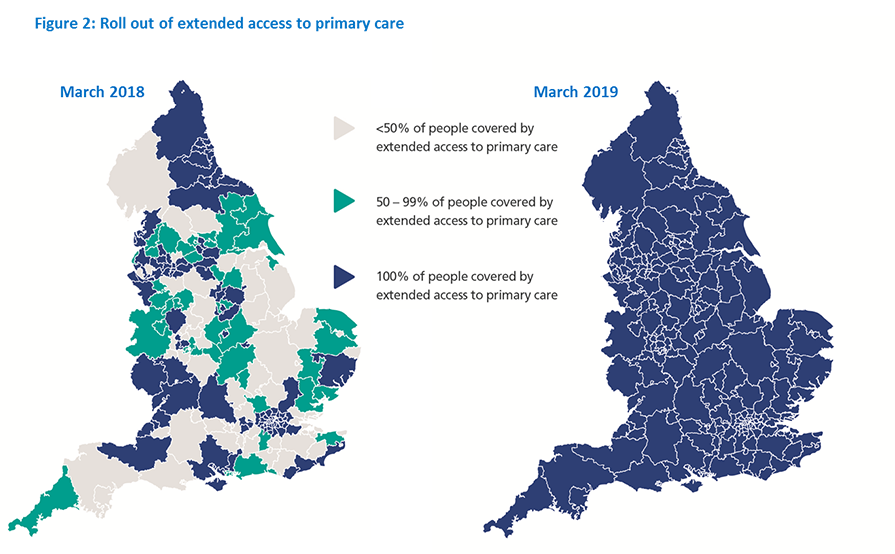 Find out more
See more information by visiting our urgent and emergency care pages.
---
References
22. The March Budget has allocated councils additional funding in 2017/18 and 2018/19 which has the potential to cut social care-related delayed hospital discharges. If this happens as the Chancellor intends, then: "The social care funding package…will deliver immediate benefit to the NHS allowing it to re-focus on delivering the NHS England Forward View Plan."
23. http://www.local.gov.uk/our-support/our-improvement-offer/care-and-health-improvement/systems-resilience/high-impact-change-model
24. The 2017/18 non-appealable rules are expected to be:
Q1 performance payment will be made if on the A&E 4 hour target a trust achieves the higher of either 90% or an improvement on its own January-March 2017 performance, and is implementing specified improvement measures such as A&E front door streaming and trusted assessor, with sign-off by the relevant Regional Director and the National UEC Director.
Q2 performance payment will only be made if a trust meets the achieves the higher of either 90% or an improvement on its own Q2 2016/17 performance, and is implementing specified improvement measures such as A&E front door streaming and trusted assessor, with sign-off from the relevant Regional Director and the National UEC Director.
Q3 performance payment will only be made if a trust achieves the higher of either 90% or an improvement on its own Q3 2016/17 performance, and is implementing specified improvement measures such as A&E front door streaming and trusted assessor, with sign-off from the relevant Regional Director and the National UEC Director.
Q4 performance payment will only be made if a trust meets 95% in March 2018.