Did you know?
One quarter of the population has a long-term condition
One quarter of people over 60 have two or more long-term conditions
With an ageing population, the use of multiple medicines (known as polypharmacy) is increasing
Between 30-50% of medicines prescribed for long-term conditions are not taken as intended
Taken from: NICE: Medicines Optimisation Quality Standard
Medicines optimisation looks at the value which medicines deliver, making sure they are clinically-effective and cost-effective. It is about ensuring people get the right choice of medicines, at the right time, and are engaged in the process by their clinical team.
This graphic shows how this works: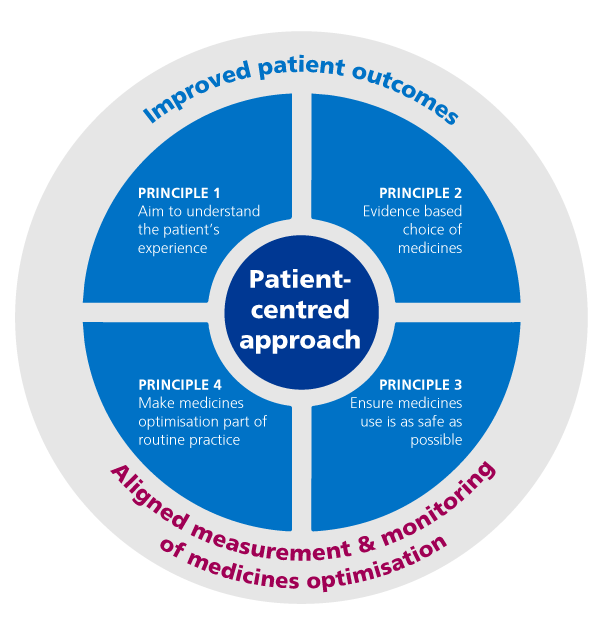 Medicines optimisation explained
The goal of medicines optimisation is to help patients to:
improve their outcomes;
take their medicines correctly;
avoid taking unnecessary medicines;
reduce wastage of medicines;
and improve medicines safety.
NHS England supports the Royal Pharmaceutical Society guidance Medicines Optimisation: helping patients make the most of medicines, which has been developed in collaboration with patients, the medical and nursing professions and the pharmaceutical industry.
NICE has also published guidance: Medicines optimisation: the safe and effective use of medicines to enable the best possible outcomes.
Find out more
Get more information on medicines optimisation: