Campaign: A Little Trip To The Dentist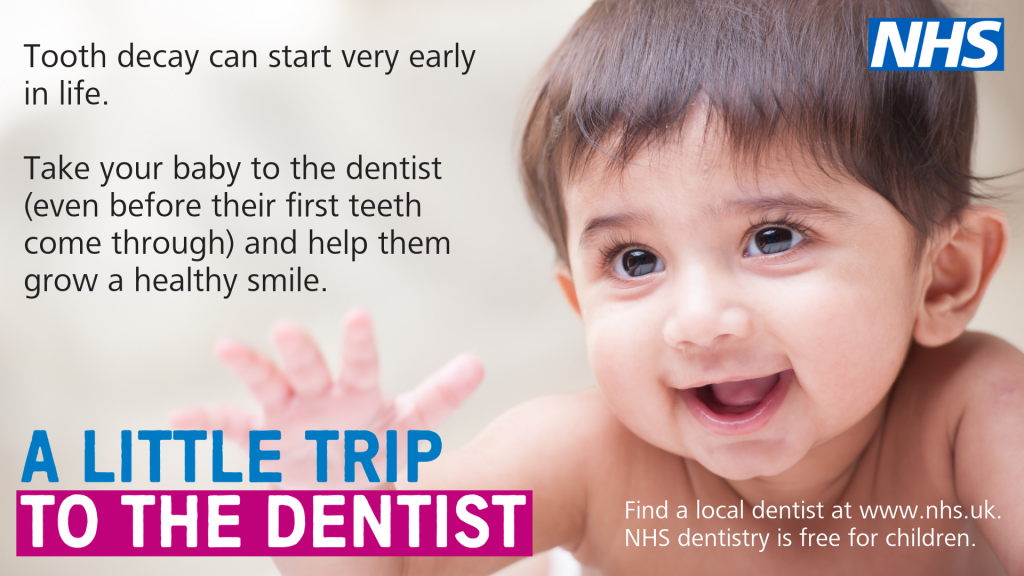 A Little Trip To The Dentist is an oral health campaign designed to get more babies to the dentist even before their first teeth come through.
A collaboration between NHS England and NHS Improvement – Midlands and Public Health England, each month a host of materials are produced to help health professionals and anyone with a vested interest show support for the campaign in their area.
Our monthly toolkits contain a wide variety of resources including:
Social media content
Newsletter / website articles
Template press releases
Pictures and graphics
Links to further resources
Posters
Email signatures
And much more.
Each month will see the campaign take on a brand new theme, from oral health in pregnancy right through to weaning and toothbrushing.
You can sign up to receive the regular toolkits by emailing england.memedia@nhs.net or check back here for regular updates.
Make sure you take a look at all of our images and graphics to accompany the toolkits and other resources. You can also visit our YouTube playlist to see and share the campaign videos.
Starting Early (month one)
Oral health in pregnancy (month two)
Sugar and teeth (month three)
Weaning (month four)
Healthy teeth and healthy weight (month five)
Teething and Toothbrushing (month six)