Cancer affects us all.  Delivering the best outcomes for cancer patients is an absolute priority; we want every person with cancer to have the very best diagnosis, treatment and care.
That's why we're delivering the NHS Long Term Plan, which sets out how we will continue to transform cancer care, so that from 2028:
an extra 55,000 people each year will survive for five years or more following their cancer diagnosis; and,
three in four cancers (75%) will be diagnosed at an early stage.
The NHS Cancer Programme leads the delivery of the NHS Long Term Plan and you can find out more about our ambitions for cancer.
Help us help you
The COVID pandemic has changed everyday life for all of us, but our message is clear: cancer services are still open, and we want anybody who experiences worrying symptoms to come forward to NHS services.
One in every two people in this country will be told they have cancer at some point in their lives. Catching it early is key so we have a better chance to treat and cure cancer before it spreads. You can find a wealth of information, including symptom checkers on the nhs.uk website. It's important to be aware of any unexplained changes to your body, such as the sudden appearance of a lump, blood in your urine, or a change to your usual bowel habits. If you have any of these symptoms, it's important to get them checked out.
The NHS Long Term Plan for Cancer – our key achievements at a glance
We have invested £150 million in new diagnostic capacity. New ways of working, innovation and creative approaches to medicines and surgery have also been introduced to provide safer treatment for patients during COVID and keep systems open and working as efficiently as possible.
We have accelerated the introduction of innovations such as capsule colon endoscopy (a camera in a capsule swallowed by the patient instead of having to undergo an endoscopy) to help prioritise patients for treatment.
Rapid Diagnostic Centre pathways (RDCs) are being established across England to offer access to multiple tests for people with cancer symptoms. Cancer Alliances are using the RDC pathway model to improve the diagnostic experience for patients and to provide faster diagnosis.
Targeted Lung Health Check projects are diagnosing more lung cancers earlier in high-risk communities. We are continuing to expand this programme to more places with high mortality from lung cancer.
We have rolled out a new, improved test into the bowel screening programme, which is  simpler for patients to use at home. Find out more about the FIT test and the signs and symptoms of bowel cancer
The NHS Cervical Screening Programme has introduced human papillomavirus (HPV) as the primary screening test across the whole of England. Screening for high-risk strains of the virus means it can be monitored and any cell changes can be spotted early on, which could prevent around 600 additional cancers a year.
In December 2018, the first patient in the NHS in England received Proton Beam Therapy at the Christie in Manchester. We are also preparing for the NHS to begin delivering Chimeric Antigen Receptor T Cell (CAR-T) Therapy treatment to children and young people up to 25 years old with B cell acute lymphoblastic leukaemia (ALL) that is refractory, in relapse post-transplant or in second or later relapse. CAR-T therapy is a truly game-changing personalised therapy for cancer, and NHS cancer patients will be among the first in the world to benefit.
We have launched a nationwide Cancer Quality of Life Survey to help us understand what matters to patients. This is an ambitious programme with a scale and depth that isn't being matched anywhere else in the world.
Cancer treatment during the COVID-19 pandemic
Cancer services remain an absolute priority for the NHS. NHS staff have worked to maintain services throughout the pandemic. The three priorities have been to:
Restore demand at least to pre-pandemic levels.
Take immediate steps to reduce the number of people waiting over 62 days from urgent referral.
Ensure sufficient capacity to meet demand.
The NHS has published Planning Guidance for 2021/2022, with three key priorities:
Addressing the reduction in treatments seen since the start of the pandemic;
Improving operational performance and introducing the Faster Diagnosis Standard; and
Accelerating work on our Long Term Plan delivery priorities.
If you have symptoms that you are worried may be cancer, please contact your GP immediately – you will get the tests you need, and if necessary, you will be treated. The NHS is here for you.
Clinical audits commissioned to reduce variation in cancer treatment
Reducing variation in cancer treatment is a strategic priority for the NHS Cancer Programme. We are commissioning five new cancer clinical audits, which will aim to reduce unwarranted variation in treatments and outcomes for five further cancer types:
Ovarian
Pancreatic
Non-Hodgkin lymphoma
Kidney
Metastatic breast cancer
The NHS Cancer Programme has undertaken a strategic review of the cancer clinical audit portfolio, which identified these five priority cancers for which audits would have most potential to reduce unwarranted variation in treatment and outcomes.
The first results will be expected in 2023, with the audits representing a minimum total investment of £4.5 million.
Our National Directors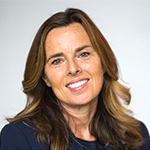 Dame Cally Palmer was appointed National Cancer Director for NHS England in 2015 and is responsible for the implementation of the Long Term Plan for Cancer to improve survival and quality of life for all those affected by cancer.
In this short video, Cally provides an overview of a range of important initiatives, including screening programmes, the new 28-day faster diagnosis standard and the care and treatment options available. Cally also provides an overview of the Targeted Lung Health Checks programme, one of the first programmes to roll out of the Long Term Plan.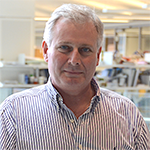 Professor Peter Johnson is the National Clinical Director for Cancer. Peter is Professor of Medical Oncology at the University of Southampton and Director of the Southampton Cancer Research UK Centre. Since 2018, he has been Director of the Francis Crick Institute Cancer Research Network and was previously Chief Clinician for Cancer Research UK. He specialises in haemo-oncology and immunology.