Better prevention and public health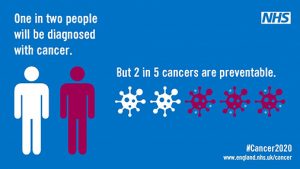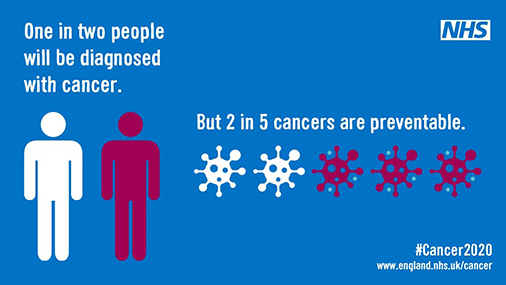 The first job of any strategy or plan on cancer must be to prevent as many people from ever having to experience it in the first place. With the number of cancer diagnoses expected to reach over 300,000 a year by 2020, the Taskforce placed considerable importance on cancer prevention activities. Our aim is to significantly reduce the 40% of cancers caused by behavioural, lifestyle and environmental factors.
We will do this by engaging clinicians, commissioners and local authority providers in new initiatives to change behaviour, increasing public awareness of risk factors and health promotion, especially with vulnerable groups.
The work will integrate into the Public Health England (PHE) Evidence into Action strategy and the wider One You initiative that is already addressing the risks of tobacco, alcohol and obesity and will harness the work on chemical and environmental risks such as UV radiation.
Our priorities for 2016/17 are:
The Government will publish the new

 

Tobacco Control Plan

 

by the end of 2016.
Working with Public Health England and other partners, the Department of Health will publish the

 

national childhood obesity strategy in

 

late 2016.
Public Health England will publish their

 

alcohol evidence review

 

in autumn 2016.
For more details, please see Achieving World Class Cancer Outcomes: Taking the strategy forward.