Physical health and wellbeing
Supporting your physical health and wellbeing
Looking after your physical health is key to supporting your overall health and wellbeing, including your mental health.  As such, we are pleased to be working with the following organisations to offer physical health and wellbeing support to our NHS people.
Invictus Games Foundation partnership with NHS England and NHS Improvement
Sign up to the 5k challenge here. When we spend most of our working life taking care of others, we often need that reminder to take care of ourselves. So, whether it's a run, walk or wheel, it's 5k, our way.
The Invictus Games Foundation has collaborated with the NHS to provide guidance on how to support the physical, mental, and social wellbeing of the NHS staff during and following the Covid-19 pandemic, based on advice and lessons learned in recovery by the wider Invictus Community. This partnership includes the launch of a series of podcasts that reflect on a variety of themes and a "5K our way" challenge, designed to help inspire and support our NHS people to step away from work and take time for themselves.
Podcasts
The podcasts are released weekly, covering topics related to supporting recovery, from reconnecting with family to the importance of peer to peer networks there's something for everyone. This partnership aims to help support our NHS people with lessons learnt from Invictus on the importance of looking after your physical, mental and social wellbeing.  Listen in to the podcasts here.
5k Our Way
We know it has been a tough year for everyone, but the best time to focus on your own physical and mental wellbeing is always now.
Alongside the release of the fourth Invictus podcast with a theme on "sport recovery", we want to encourage our NHS people to get out and get moving and take part in a two month "5k our way" programme, with a virtual 5k challenge being held in May 2021.  In the fourth podcast, David Wiseman talks about the role of sport in recovery, bringing to life how sport can not only restore a sense of individual purpose but also encourage a sense of community.
You can take part virtually as part of the wider NHS family, in local regional teams, in your directorates, in your teams, with your family, pets or support bubbles.  We want to encourage everyone to sign up, regardless of your physical fitness or ability, feel the benefits of movement and complete 5k, our way.
Download the couch to 5k app here and start getting your steps in around your home, dance to your favourite music, however you want to do it.  It's 5k, our way.
The Duke of Sussex, Patron of the Invictus Games Foundation, said, "For a year now, NHS workers have been engaged in a new kind of battle. They have consistently set-aside their own physical and emotional health in the service of others. This service and sacrifice resonates deeply with so many in the Armed Forces community. With this ongoing project, we know that the NHS and Invictus communities will learn from each other, support each other, and lead conversations that everyone can draw from. It is from these shared experiences I hope people can find strength, compassion, and understanding, and the inspiration they need for their own recovery and resilience."
Prerana Issar, Chief People Officer for NHS England and NHS Improvement said: "This partnership offers practical support to further complement the already extensive help available for our hard-working staff from the mental health hotline exclusively for NHS workers, through to access to health and wellbeing apps which thousands of staff have already benefitted from."
Free access for NHS staff to a Yoga app – Movement for Modern Life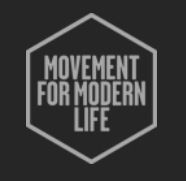 Movement for Modern Life is a British online yoga platform that brings together world class yoga teachers, inspired movement and mindfulness into your home or a place of comfort. It encourages it's members to look after their physical health, in order to promote good mental health and wellbeing. NHS staff are being offered free access to a range of resources, including breathwork sessions, stress reduction classes which can be done at a time convenient to you, in your home or in the workplace, a selection of energising morning classes and evening classes that aim to help you wind down or recharge.
How NHS staff can get access: 
Access: Movement for Modern Life
You will need to use your NHS email address to sign up
Access: Movement for Modern Life