Our clinical entrepreneurs
Faisal Abbasi
Faisal is a Digital Innovator and Specialist Registrar in Gastroenterology, training in London Deanery. He brings preDoc to the Programme, a clinical decision support system which cuts waiting times, delivers personalised care and crucially, anticipates illness in chronic disease.
Basit Abdul
Basit is a Healthcare Scientist with specialism in Clinical Engineering. His current HCS fellowship is to help grow Healthcare Science Apprenticeships within London and South-East (LaSE) region, and to work with the other four HCS Fellows to explore and develop HCS roles in community to help achieve the Long Term Plan.
After finishing his first degree in Electronics Engineering in 2006 he expanded his family food manufacturing business by designing and developing a reverse osmosis water treatment unit to launch a bottled water company in Pakistan. Later he came to London and graduated with Distinction an MSc in Medical Electronics at Queen Mary, University of London in 2009. This led to his career as a Clinical Engineer. He studied his second MSc in Healthcare Leadership while working as the Medical Devices Manager at Oxleas NHS Trust between 2014 and 2016. He has worked and lead clinical engineering departments, and developed HCS training programmes for various NHS Trusts. He has presented his work on the medical device management and apprenticeships at international conferences, including the World Health Organisation in Geneva. He has won several awards and honours for his engineering, innovative, and project management skills. He is a collaborator of the Clinical Engineering Division (CED) of International Federation for Medical and Biological Engineering (IFMBE) for England.
"I feel very lucky in being accepted into this prestigious programme. This programme provides the required support, networking, and a platform to present, polish and commercialise healthcare products and services. I believe it is the best possible opportunity and right time for me to turn my idea, that I presented in 2014, into reality to revolutionise the way Clinical Engineering services are delivered across the globe."
Carl Adams
I am a Physiotherapist who has a special interest in patient activation and supporting patients to self-manage their condition. My roles across Solent NHS Trust are in supporting services in quality improvement activity and prompting the involvement of patients and our communities to work in partnership with our services, to improve patient care. I have always had a passion for innovation and improvement activity and one of projects is on improving the position of the stroke arm. My aim is to improve the consistently of positioning the stroke arm through an illustration and instructional pillowcase to inform and promote the correct stroke arm position. I have tested the stroke arm pillowcase and wish to spread my innovation so more patients can benefit from it.
Sola Adeleke
Sola is the Founder of Aurora Medical Innovations, the start-up company devoted to making clinical trial match and enrolment more interactive for clinicians and patients and to increase the match success of patients to suitable trials. Hence cut time to approval of a new drug by between 30-50% and also save costs in the process. He thought of this idea when he was working at a Phase 1 Clinical Research Facility at the UCL and saw how it was sometimes difficult for patients to enrol on a suitably matched clinical trial. This project would be powered by machine learning algorithms and powerful match algorithms similar to ones used by dating sites.
He was shortlisted and made it to the 2nd stage of screening and pre-filming of the BBC 'The Apprentice' in 2010
Riaz Agha
I am a Specialist Registrar in Plastic Surgery in the London Deanery and have completed a doctorate at Balliol College, University of Oxford where I was a Clarendon Scholar. In 2010, I was awarded a Scholarship from NICE for my project on national surgical surveillance. I subsequently worked with the CQC to improve coverage and focus of their indicators for acute hospital services.
I graduated from Guy's, King's and St. Thomas' Medical School in London with distinctions and a 1st in my intercalated BSc in Anatomy. I have been awarded 50 academic prizes, published 150 scientific papers and given 150 presentations at national/international level.
I founded the International Journal of Surgery (IJS) which had an impact factor of 3.158 in 2018. I am a council member for the Section of Plastic Surgery at the Royal Society of Medicine with board level appointments to; the Elsevier Editorial System Advisory Board, Map of Medicine Fellows Board and the Association of Surgeons in Training. I sit on the Web Committee for the World Association of Medical Editors and have built two websites for NATO. I am formerly a Council Member for the Committee on Publication Ethics (COPE) and an Ambassador for Enterprise UK.
I have been a Consultant on healthcare and technology to a member of the Joint Ventures Board of the Bank of Scotland, former Vice-Chairman of the Governing Council of University College London and the former Chairman of the Further Education Council. I was cited as an "inspirational entrepreneur" by The Rt. Hon. John Hutton MP, Former Secretary of State for Business, Enterprise & Regulatory Reform at his keynote speech during Enterprise week 2007. In 2014 I was awarded Freedom of the City of London.
Haroon Ahmad
I am a final year medical student at the University of Birmingham and have recently completed a Management BSc at Imperial College London. A large portion of this year was spent investigating the facilitators and barriers of entrepreneurship within the NHS and providing recommendations for specific innovation programmes. Subsequently, I have been involved in the European Institute of Technology and Innovation through roles as a regional lead and the steering committee for a flagship international event.
I have gained industry experience within healthcare start-ups through work as a consultant for a venture backed healthcare company. Currently, I am working on an app designed to improve the prevention and management of Eczema, using gamification and automated image recognition. With a passion for disease prevention, medical technology, and public health, I hope to enable effective patient self-care through this venture.
Saif Ahmad
Saif is an MD-PhD cancer researcher based at the University of Cambridge. His current role as a Clinical Lecturer in Clinical Oncology allows him to combine his clinical work with post-doctoral research into mechanisms of treatment resistance in breast cancer. Saif's research has featured as the cover article on the BMJ and, in The New York Times and BBC News. He also works as an Assistant Editor on the Royal College of Radiologists' Clinical Oncology Journal where he creates audio interview podcasts to increase engagement with science.
In 2018, Saif co-founded a Cambridge-based start-up – NeutroCheck – which is developing a novel, point-of-care medical device that aims to transform the management of patients receiving anticancer chemotherapy. The NeutroCheck device uses finger-prick blood to accurately identify patients at risk of life-threatening neutropenic sepsis – a condition that kills 2 patients per day in England alone. NeutroCheck has the potential to improve the safety of cancer patients and, reduce the emergence of antibiotic resistance, whilst also saving healthcare providers, such as the NHS, tens of millions of pounds by preventing unnecessary emergency admissions.
Aaniya Ahmed
Aaniya is a medical doctor who graduated from Imperial College Medical school in 2018. She studied Healthcare Management at Imperial Business School where she finished top of her class and presented her research at national conferences. She spent much of her BSc year investigating how health care professionals can best help declining patients achieve their dying wishes. This involved forming a collaboration with Darzi's Helix Design Centre at St. Mary's hospital to create a marketing campaign to tackle the taboo on death and dying. Her interest in healthcare innovation lead her to join the founding team of 'Be The Change' a national QI competition that won the NHS championship prize in 2016. She went on to complete her medical elective in Silicon Valley, USA, working on Quit Genius, a Y-combinator backed smoking cessation app, with the founding team of doctors, developers and clinical psychologists.
She is interested in dermatology and psychiatry – her innovation, Skintelect, aims to increase public access to clinically proven skincare. To wind down, you'll often find her in a coffee shop reading or sketching. She loves art, coffee and travel which she blogs about on her instagram page @littlecoffeedoc.
"I think the Clinical Entrepreneur Programme is a great initiative to support and unite motivated, creative people who are passionate about improving patient care in innovative ways. I'm excited to meet people who think differently and think BIG!"
Faheem Ahmed
Faheem Ahmed is a foundation doctor and the youngest appointed Clinical Entrepreneur Fellow following completion of his undergraduate training at Guy's, King's and St Thomas' Hospitals. He co-founded HealthMakeSpace (HMS), a digital collaboration platform connecting SMEs with clinicians to co-create more useful and scalable medtech. Faheem is collaborating with national bodies to develop an accreditation system recognising and rewarding doctors' innovation efforts through HMS. He has a Masters in Public Health from the London School of Hygiene & Tropical Medicine and has been awarded fellowships by Oxford, Stanford and Harvard Universities. He is also the appointed UK open school lead at the Institute for Healthcare Improvement and permanent council member of the G4 Alliance for Global Surgery, Obstetric, Trauma and Anaesthesia.
Saliha Mahmood Ahmed
Dr Saliha Mahmood Ahmed is a Specialist Registrar in Gastroenterology based in the North West London Deanery. She has a special interest in improving standards of NHS Food and was winner of the prestigious MasterChef UK competition in 2017. She has authored a bestselling cookbook called 'Khazana' and is working on the 'NHS Food Fighters' campaign.
Usman Ahmed
Usman Ahmed completed his Trauma & Orthopaedic training in Birmingham before completing the Cavendish Arthroplasty Fellowship in Sheffield. Keen to broaden his horizons Usman has always taken any opportunity that has come his way. He completed a PhD in Biomarkers in Osteoarthritis with the development of patented techniques. Was the BOA Clinical Leadership Fellow in 2017/18 and developed the Birmingham Orthopaedic Network which was a HSJ Innovation Award 2019 Finalist and is now looking to expand his portfolio of experience with software development focused on optimising service delivery within the NHS.
Beenish Akhtar
A paediatric trainee working within the West Midlands with a drive to boost breastfeeding rates and therefore improve child health. There are many challenges facing mothers and armed with personal experience! I will focus my project towards tackling the barriers to public feeding and support.
Adam Ali
Adam is co-founder of CareCompare, an innovative online platform that connects patients to high quality care services. As an orthopaedic surgery registrar, with personal experience of seeing people struggle to find the care they need, Adam is passionate about empowering patients through the use of technology. He studied medicine at Cambridge University where he was ranked top in his year. He was then elected to a Frank Knox Fellowship at Harvard where he studied healthcare policy and worked closely with the Obama '08 strategy team at the Harvard School of Public Health, before returning to Oxford University to complete his clinical studies. His research focuses on the use of 'big data' to measure hospital performance, and employing digital analytics to improve efficiency. He enjoys spending time playing with his son and finding fun places to take him out.
Michael Finlay Allen
Mike is an A&E SHO doctor at the Royal United Hospital in Bath, currently taking time out of formal training to study an MSc in Sports and Exercise Medicine at the University of Bath. He also works as team doctor to a number of the FA England football teams.
As is widely reported in the media, Mike quickly noticed during his time in A&E and elite sport that one of the unanswered growing problems in our society is poor mental health and wellbeing. This led to him joining with a number of specialists in other aspects of wellbeing to develop an innovative technological way of tackling the problem.
The resulting technology is user friendly and fun, designed to analyse the things that make you healthy, happy and successful. T-Cup also works with organisations to provide an insight into their overall staff's wellbeing and help them to thrive.
If you or your organisation want to learn more about how T-Cup could work with you, please contact us on hello@tcup.co.uk or visit our website at www.tcup.co.uk
Yasmin Allen
Originally from North Wales and trained in Liverpool (2010) as a dentist, Yasmin was inspired to find out more about public health and the workings of the NHS. Yasmin has worked in general practice, secondary care, community services and public health, and in organisations including PHE, HEE, Local Authority, CCG and within an STP.
Most recent projects include working with the North Central London STP, urgent dental care, part of a project team reviewing Mental Health LTP plans and developing an e newsletter with colleagues for future dental leaders (E-CF). In her spare time Yasmin enjoys drumming, snowboarding and anything outdoors, she has recently developed a travelogue video channel.
Her newly developed filming, editing and presenting skills are also being used for dentistry producing videos to illustrate the benefits of digital dentistry, and are being developed for wider healthcare as part of her clinical entrepreneurship post with NHS England. Working on utilising the medium of videos to communicate developments in healthcare transformation to inform and engage frontline staff. Yasmin is also looking at opportunities for collaboration with other clinical entrepreneurs regarding health literacy and communication with patients and the public in different accessible formats.
Shivani Amdekar
Dr Shivani Amdekar is a Medical graduate from Kings college London (2011) and is a FRCA certified anaesthetist.
Shivani is interested in how we can delivery safer and better care to our high-risk mothers in the current system. She is passionate about raising the bar for maternal experiences by addressing the damaging myths and misinformation in this space, promoting patient education, and challenging and changing the conversations about labour and Birth Trauma.
Shivani is the founder of Babybar®️. This is a clinician endorsed multimedia information platform (in progress) designed to support today's superwomen in navigating the challenges of pregnancy whilst fulfilling demanding careers and personal commitments.
Shivani is currently writing and producing a short film commissioned by The Royal Marsden Hospital about Cervical Cancer and Brachytherapy, collaborating with The Lady Garden Foundation Gynaecological Cancer Charity and Drawn to Medicine. The 13 minute film follows two patients though their journey and will be the first UK production to explain cervical brachytherapy to prospective patients.
Shivani is proud and honoured to be an ambassador for the Academy of Science, Technology and Management (ASTM), a not-for-profit education charity that supports women from underprivileged, ethnic minority communities in Oldman (Manchester), Hounslow and Aldgate East to achieve skills and vocations, and to leverage these opportunities to thrive despite the social challenges they face. ASTM currently have 1300 students.
Dr Rupy Aujla
Dr Rupy Aujla is the NHS GP who started 'The Doctor's Kitchen'. A project to inspire patients about the beauty of food and the medicinal effects of eating well.
Not only does he create delicious recipes on his website and social medial channels including Instagram, Facebook and YouTube – but Dr Aujla also talks about the amazing clinical research behind the ingredients he uses.  He also has a best-selling cookcook – 'The Doctor's Kitchen' – published by Harper Collins.
In his role as clinical adviser to the Royal College of GP's and more recently being accepted on the NHS England Clinical Entrepreneur Programme – Dr Aujla has big aspirations to bring the concept of 'Culinary Medicine' to the profession globally.
He is also the founder of 'Culinary Medicine' – a non-profit organisation which aims to teach doctors and medical students the foundations of nutrition as well as teaching them how to cook.
"As a doctor, I see the effects of poor dietary and lifestyle choices every day. I got so many questions about nutrition whilst working as a general practitioner that I plucked up the courage to get behind a camera and literally show my patients how to get phenomenal ingredients onto their plate. I'm just a straight talking doctor giving healthy eating inspiration.
Pearl Avery
Pearl has been the Lead IBD nurse at Dorset County Hospital for 6 years. She has been working with the IBD Registry team to deliver the message of the positive outcomes found in the use of the digital Patient management system usage and the data submitted to the registry using this local to help build the IBD team. Spearheading a paper light approach to the IBD service which the trust as a whole is keen to replicate across boundaries and was the recipient of the British Journal of Nursing IBD/Gastro nurse of the year award 2018 for this work. In 2015 Pearl shared the idea of capturing Patient Reported Outcome Measures using a tablet in outpatients with the then Lead for the IBD Registry Richard Driscoll (RIP), this idea developed over time to the vision of an integrated digital health tool allowing patient to remote access records communicate with the IBD team and she has collaborated with the software developer who are providing there time at no cost, sourcing funds from a pharma partner to obtain the relevant web licences to develop this and has the support of the local IT team as well as the support of the gastroenterology team. The digital platform that can be accessed by Patients and other NHS partners is nearing completion; this will integrate with the existing systems in the trust allowing a joined up approach to both patient care and Data collection. Pearl now aims to work towards scaling this upgraded system to the national sites using the INFOflex patient management system that feeds the IBD registry (33 sites), this Intrapreneurial activity is driven by a desire to see care for IBD patients to be standardised and of the best possible quality wherever they may live.
Samar Babiker
Samar is currently a medical student at St Georges University of London and co-founder at vrcalm. Outside of medical school, her interests extend to business and social entrepreneurship, where she has used her evolving skillset to set up a healthtech company. Vrcalm leverages the use of a virtual reality app, tackling the psychosocial problems that dementia sufferers face (http://www.vrcalm.co.uk).
She also thoroughly enjoys research and teaching. She has actively involved herself in societies as a lecturer and gained experience in setting up clinical trails as a member of the respiratory research team on her year out. Samar is keen to liaise with other NHS clinical entrepreneurs/founders/medical students, contact her on: hello@vrcalm.co.uk
Ali Nehme Bahsoun
Ali Nehme Bahsoun is passionate about education and innovation. He spent much of his time in medical school working at a simulation lab for undergraduates and urology trainees. As a medical student Ali developed a diversity of simulation products and represented the UK at the Urology simulation Olympics in Beijing.
Since medical school Ali has worked for a booming medical startup, Touch Surgery, where he delivered the academic validation of the simulator and now leads the product team on how and what to build for the future of the company.
Bhavagaya Bakshi
Bhavagaya Bakshi is a GP and co-founder of C the Signs – a digital tool that uses AI to accelerate early diagnosis of cancer. She has previously worked in health policy and was the Deputy IT lead of the General Practitioners Committee for the British Medical Association, working on the digital transformation of primary care.
She was awarded the Technology and Engineering in Health Award in 2017 by WISE, and most recently, the Alumni Springboard Award from King's College London in 2018. Bhavagaya sits on the Women in Innovation Advisory Group led by Amazon and the Changing Face of Medicine Working Group, hosted by the Academy of Medical Royal Colleges.
Jen Barcroft
Jen Barcroft is an Obstetrics and Gynaecology registrar working in North-West London with a passion for innovation and change.
Working within a diverse, eclectic London population creates significant challenges, notably a significant communication barrier. Communication underpins all that we do as a doctor. Instead of accepting the archaic systems in place, Jen is determined to empower both patients and doctors and get conversations flowing again.
Oliver Barnes
Oliver is an experienced Programme Lead with a track record of delivering a diverse range of innovative health and social care transformation programmes across large geographical footprints with a range of stakeholders and sectors. Within his current role for the Yorkshire & Humber Academic Health Science Network he works strategically with health and care systems, leading on a number of national and local innovation programmes to improve the health and prosperity of the region by unlocking the potential of new ideas.
Oliver has received national recognition for his work across public health and workforce development including published research developing and testing training to improve UK National Health Service practitioners' confidence and perceived understanding when communicating cardiovascular disease (CVD) risk using novel tools and metrics. Key national and local programmes he has led on include population health management, Escape Pain, bone health, physical activity, NHS Health Check, cancer, genomics, lab re-design, asset based community development, personalised care, mental well-being and oral health alongside numerous behaviour change and workforce development initiatives. Oliver has been successfully appointed to this year's West Yorkshire & Harrogate Health & Care Partnership Shadow System Leadership Executive Programme which aims to prepare future system leaders.
He holds qualifications in health & social care, project management, workforce development – training, neuro linguistic programming, asset based community development. Most recently a British Psychological Society accredited MSc in the Psychology of Sport & Exercise focused on applied research to utilise performance psychology to develop organisational culture for sustained high performance, retention of talent and long-term cost savings in health and social care organisations. Oliver is building on his applied MSc research with an idea to develop personalised technology enabled coaching to increase business performance through intrinsic engagement to support both entrepreneurs, intrapreneurs and the wider health and care workforce to resolve their innovation – organisational issues faster than they might do alone and smooth out bumps in the road to high performance – commercialisation whilst increasing mental and physical well-being.
Adam Bataineh
An internal medicine doctor based in London. Has a masters in Genomic medicine from the University of Manchester and is the co-founder of Span: a digital therapy that aims to treat and prevent type 2 diabetes without the use of medication.
Adam has an interest in preventative medicine and is an advocate for aging centered medicine: an understanding of disease that puts aging as the primary underlying cause of most chronic health problems and aims to prevent chronic diseases by understanding and preventing the aging process.
Clarissa Bauer-Staeb
Clarissa Bauer-Staeb is completing a PhD in mental health. Her research interest lies in precision psychiatry with a focus on using data science and digital technology to support service provision and improve clinical outcomes. Clarissa is also the Clinical Lead at Limbic, a startup developing emotion detection AI to augment psychological therapies.
Matthew Beddoe and Surina Chibber
Matthew and Surina are co-founders of  www.MyLocumManager.com, a financial toolkit designed to streamline and automate the heavy administration burden of locum work for both GPs and for the NHS.  Both are passionate about using technology and innovation to improve efficiency and save money within the NHS.
Matthew Bennion
Software developer of 15 years. Multidisciplinary researcher with knowledge and experience spanning Psychology, Computer Science and Health Informatics. Chartered Engineer with a passion for creating innovative healthcare systems that help both patients and staff.
Dr Bennion is a developer and researcher in the area of digital mental health therapies. His work has had an influence at the top level of the NHS having been used by the National Institute of Clinical Excellence (NICE). He recently contributed to the NHS Topol Review; a publication that explores how to prepare the healthcare workforce through education and training to deliver the digital future.
He completed his PhD at the University of Sheffield in early 2019 and is presently working on a number of publications relating to this work. He presently has direct involvement in a number of funded projects at the university including an artificially intelligent virtual agent to support self-management in individuals with complex physical comorbidities; and a project to develop an AI Empathy Agent.
Having predominantly worked on how digital technologies can help patients directly, Matthew is now focused on how digital can help NHS staff, which he hopes in turn will help to improve the patient experience.
Hemal Bhagwan
Hemal Bhagwan is a Consultant Pharmacist in Data and Audit. He is the Managing Director of DataMAP®, a start up which uses world leading Data Analytics for Medical Data Validation and Intervention, in the United Kingdom. Data affects everything downstream so DataMAP brings Nth degree accuracy, efficiency and outcomes for healthcare organisations and patients.
Faraaz Bhatti
Faraaz Bhatti is a Specialty Registrar in Emergency Medicine and a Clinical Entrepreneur based in the northern half of England. He is committed to positive change and adaptation in healthcare in a world where tech is advancing at a rapid pace. He believes passionately in innovation and sees how vital it is that acute care and the emergency services keep up – for the NHS, its staff and most importantly for our patients.
Anish Bhuva
Anish is a Cardiology registrar and Founder of mrimypacemaker. This is a national campaign to ensure pacemaker patients have the same access to MRI scans as everyone else. He is building services through education, service design (locally shortlisted for two awards), national policy and technological solutions. He has previously set up cardiac services in Peru, led conference media teams and developed mobile applications. With the aim of improving patient care, he has combined his clinical experience with an MSc in cost effectiveness and biotechnology; MBA modules; and previous employment in financial services. He has also been awarded a British Heart Foundation Clinical Research Training Fellowship with which he is using 3D machine learning techniques to improve our understanding of heart disease.
Thomas Bloomfield
Having completed his Foundation training, Thomas is on the Clinical Entrepreneurship Program to further develop the medical photography mobile application, Pigeon Post. Pigeon Post enables healthcare professionals to take consented photos and securely share them on their smartphones thus improving patient care, while saving the NHS time and money.
Natalie Bradley
Natalie graduated from Newcastle University in 2014 before moving to London. In April 2017, her trust was awarded funding for a homeless dental service which she was given the responsibility of setting up. She helped with background work to win additional funding to establish a mobile dental unit in the service. She now helps run this remotely alongside her Special Care Registrar training and Clinical Fellowship with the Office of the Chief Dental Officer working across London, Kent, Surrey and Sussex. Natalie is a keen Blogger with her website 'A Tooth Germ' reaching over 300,000 views and has been awarded a place on the NHS Entrepreneur programme 2018 where she aims to establish a social enterprise in order to create access to dentistry for vulnerable people.
Peter Bradley
Peter is a director (knowledge and intelligence) in Public Health England and advocate for public health entrepreneurship and influential public health leadership.   He is working on develop a support programme for public health entrepreneurs and an innovative  approach to decision making using data science, automation and digital techniques. He wants to hear from anyone who has an innovation relevant to public health.
Sophie Brooks
Sophie is a Midwife who has over 5 years' experience and has worked in all areas of Maternity, after graduating at City University London in 2014. Alongside caring for women, Sophie's other passion is to help improve the working environment for the NHS workforce and by doing so, Sophie would like to utilise Digital Innovations.
Sophie has her own innovation which stemmed from experiences whilst working on the wards. Being a Midwife or any other healthcare professional can be stressful, yet it wasn't always the clinical situation or emergencies that would lead to such stressors.
Sophie is a strong believer that healthcare professionals should focus on their patients and not waste time with technical hinders or unnecessary delays. Sophie would like to work with nurses, midwives and healthcare professionals, to see what works best for them and together improve task management and workflow.
Being one of the first Midwives on the programme, Sophie wishes to encourage and motivate other Midwives and nurses. She believes in a diverse range of entrepreneurs, all focused on improving areas of the NHS for patients and for staff.
Rob Brothwood
I'm a senior operating department practitioner from Liverpool, working within the anaesthetic department. I have a passion for delivering solutions for everyday problems faced by staff of all levels.
I believe everybody has the potential to be an innovator and I would like to think that I could inspire and empower other AHP's who innovate every day without realising it.
Geoff Burnhill
Geoff currently works as a Paediatric Registrar in the Midlands. He has had an interest in NHS innovation since his foundation years, having built a variety of software solutions for local trusts in his area. He has a particular interest in optimising workflows for clinicians through intelligent software design, lessening the administrative burden on medical staff. Geoff is thrilled to have gained a place on the entrepreneurship programme and looks forward to helping to build a better NHS through technological innovations.
Robert Cann
Robert is a doctor interested in how emerging technologies, particularly in the fields of machine learning and telemedicine, can be applied to improve healthcare. He qualified from St. George's Hospital Medical School in 2013 and has since worked as a Foundation Doctor and an Ophthalmology Specialty Registrar. Most recently he completed a Clinical AI and Digital Health Fellowship at Babylon Health, where he worked on projects to develop an intelligent electronic health record. He is currently an MBA candidate on a merit scholarship at Judge Business School, University of Cambridge.
Chris Castle
Chris Castle is an enthusiastic GP partner at Westlands Medical Centre in Fareham, Locality Primary care research lead, vice-chair of Hampshire & IOW LMC and Wessex lead of a GP leadership programme – Nextgeneration GP.  He has a vision of removing barriers to care whilst achieving professional sustainability through innovation.  Combining this with his clinical knowledge of previously working as physiotherapist he has developed a patient facing joint and muscle rehabilitation app – GPEP.
Finn Catling
Finn Catling is an anaesthetic doctor and machine learning researcher at University College Hospital, London. He is the founder of Decode Healthcare, a startup which uses machine learning to drive new insights, better outcomes and improved efficiency for hospitals and GP practices. Finn is a member of the core advisory group for the Academic Health Science Networks Artificial Intelligence Programme. Previously, he co-founded the medical education startup T-Log and the Data Science for Doctors courses.
Sarah Clifford
Sarah Clifford is a medical illustrator who graduated from the University of Southampton Medical School in July. Through years of study during two degrees, Sarah has developed a technique of turning scientific topics and concepts into bright, colourful illustrated notes which make subjects easier to understand and remember.
Sarah developed this method further as a private biology tutor during medical school, and has since taken to sharing her work on social media where she now has a combined following on Instagram and Facebook (Sarah Clifford Illustrations) of over 100,000. She now sells her work on her website, and her first notes pack has sold in over 500 colleges and universities across over 50 different countries. She has illustrated resources for various medical companies and has worked with Apple on a number of occasions, including hosting live science illustration events at the flagship store in London. She is now focusing on creating more resources to share.
Helen Clint
Helen is an NHS primary care dentist who has worked in the same practice since qualifying in 2005. As a mum to two under 5s herself, Helen has used many parent forums and websites as sources of information when raising her little ones. Helen felt that there was a lack of accurate dental educational material available online on websites that parents like herself were using.  Frustrated with the fact that tooth decay is still a prevalent disease but is largely preventable, Helen has attempted to deliver the oral health message in more relatable and more accessible ways for families. She has become a 'dental mummy' on social media and has collaborated with leading brands such as Annabel Karmel, Mummy Tribe, Mummy Social, Real Families Channel, Mush, Baby & Toddler Show and Mama Made to write dental blogs, articles and common question and answers, in an attempt to reach families on platforms with which they are already engaged. She has also wrote a blog for The Hygiene Bank on the importance of toothbrushing as a preventative habit and raised her own concerns about families who are living in poverty and are unable to afford the basic essentials being at risk of a lifetime of a largely preventable dental issues. Helen has had two articles endorsed by The British Dental Association. Her plans are to continue to attempt to reach families, and her next phase is to look at engaging children with some dental educational material, looking at what her own children like as a basis.
Rob Conway
Rob is coming to the end of his anaesthetics training, with an interest in paediatrics. Rob has created Medberry, a health tech start up. Medberry aims to provide simple, quick procedural logbooks to empower professionals to improve their own practice and to free up time to be more patient facing.
Matthew Cullinane
Matt is currently working as an Anaesthesia Associate at the Royal Liverpool & Broadgreen NHS Hospital Trust, within the anaesthetic department. At the age of 26 Matt switched careers from the Banking & Finance industry to re-train into the NHS theatre environment as an Operating Department Practitioner.
Through the experience and mindset gained within his previous career, Matt has delivered on several projects within Theatres at the Royal Liverpool, to improve working practices that have benefited both colleagues & patient's alike.
In recent times Matt has worked in partnership with another NHS Clinical Entrepreneur to identify and develop specific, simple and affordable medical devices that have the potential to hugely improve the delivered care to patients within the perioperative setting.
Jon Cutting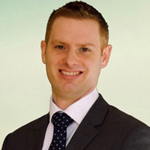 Jon is a senior general surgical registrar in the south west of England.  He is passionate about innovation within healthcare to ensure its long-term sustainability.  Jon has a detailed knowledge of the UK healthcare system having worked in a variety of areas of the country.
Jon is a Co-Founder of Linking Health LTD, which aims to assist international healthcare professionals transition to UK practice, work sustainably within the NHS and support their long-term career development.
Jon entered the NHS Clinical Entrepreneur scheme to provide exciting new opportunities to collaborate on projects with other entrepreneurs and drive innovation within the NHS, please feel free to contact him jon.cutting@linkinghealthuk.com
Alastair Darwood
Alastair graduated from the University of Nottingham Medical School in 2016 and secured a prestigious Academic Foundation Training Programme in surgery at St Mary's Hospital, London. With a passion for technology and innovation Alastair founded his first company, 'Prometheus Surgical' in 2014 to develop and commercialise an internationally award-winning orthopaedic guidance technology. Following successful fundraising, IP protection and prototyping, Alastair led the sale of the company to a major UK orthopaedic tool manufacturer in May 2017 where he continues to be involved with ongoing development. Alastair is currently commercialising multiple medical device inventions such as a novel critical care ventilator and an orthobiologics device whilst undertaking a PhD in bioengineering at Imperial College London.
Alexander Dyamond
Alex is a former medic currently working as Product Manager for MesslyID, a decentralised identity system for the NHS. He is also a freelance product designer focusing on medtech, fintech and blockchain technologies.
Stephanie Eltz
Stephanie Eltz is an Orthopaedic registrar and co-founder of Doctify.   Doctify is a platform connecting patients and doctors. Stephanie is passionate about improving transparency in healthcare.
Chris Evans
Chris is an anaesthetic trainee, NHS England Clinical Entrepreneur and Bloomsbury Innovation Group clinical fellow. He is doing a PhD at University College London assessing the impact of health technology and innovation on children's anxiety before an operation. Through virtual/augmented reality and immersive medical devices he is enhancing children's hospital experiences and improving surgical outcomes.
William Farr
William Farr is a senior research fellow in Paediatric Neurodisability/Psychology in Sussex Community NHS Foundation Trust. His work focuses on rehabilitation for children with cerebral palsy, and diagnostic tools for in-clinic use with children who have neurodevelopmental disorders. He aims to establish a company focusing on the engagement and care of children in clinical settings through digital modalities.
Edmund Farrar
Dr Edmund Farrar is the co-founder of Oto, a digital health startup that allows anyone to instantly access science-based treatment for tinnitus. Before Oto, Ed graduated from the Hull York Medical School in 2015 and spent 6 years as an RAF doctor. During this time he undertook core surgical training in the Kent, Surrey and Sussex deanery before deciding to found Oto in 2020.  For more information, please see: www.joinoto.com
Alexander Finlayson
Alexander is a co-founder of Nye, an early stage healthcare company with a big dream to build a health system which maximises welfare and an individual's ability to flourish. He is also a practicing GP and a Doll Fellow at Green Templeton College, Oxford University where he is responsible for the graduate entry medicine programme. He was previously a medical student in Newcastle, a Kennedy Scholar at Harvard University where he studied System Biology and Genetics and was the Head of Research at the King's Centre for Global Health. In 2008, Alexander started an award-winning health technology company which delivers health system capacity building in fragile states, with a particular focus on Somalia. Most recently MedicineAfrica and partners were awarded the first of UKAID's flagship global Higher Education programme, Strategic Partnerships in Higher Education Innovation and Reform (SPHEIR). He likes to ski and play the bagpipes.
Sarah Fissler
Sarah Fissler is a Paediatric Registrar at Alder Hey Children's Hospital who is undertaking Paediatric Emergency Medicine (PEM) Grid training. She is working on a series of Patient and Parent Information Videos to be used within the Children's Services to provide information to families and improve patient experience. She has also been working with colleagues, IBM and the Hartree facility in using Digital Interface Technology within the hospital to provide an interactive 'Living Hospital' environment. See her website for parents H.E.L.P Kids (Health and Emergencies for Little People) found at www.helpkids.co.uk.
Carlon Fitzpatrick
Carlon is an Orthopaedic Trainee in Kent Surrey and Sussex Deanary having completed a fellowship in Surgical Simulation at St Thomas' Hospital London, where he undertook a PG Cert in Clinical Education and hosted a national Surgical Innovation networking event.
Carlon worked for DepuySynthes (Johnson and Johnson) Orthopaedics from 2010-2014 as a trauma sales consultant. He won national sales awards in 2012 and 2013 managing Trauma accounts in the Central London area. He was also given the role of Biomaterial product Specialist and developed specialist knowledge in this area, driving uptake and adaptation of Biomaterials for use in Trauma Surgery.
Alongside his current role Carlon has also developed a special interest in innovation in the Surgical Industry and has Co-founded Encode Health who are producing a 'hyper healthcare records' passport using Block Chain technology as well as tracking and tracing of medical devices. Encode Health featured in the Wuxi Innovations Exhibition in China May 2019.
Sam Folkard
Sam is a Core Surgical Trainee in the Wessex Deanery. He has been involved in a number of medical innovation projects throughout training, and is co-founder of the secure medical imaging application Pigeon Post. Pigeon Post enables healthcare professionals to take consented photos and securely share them on their smartphones thus improving patient care, while saving the NHS time and money.
Thomas Franchi
Thomas is a Dutch/Italian/British medical student at the University of Sheffield, currently intercalating a MSc in Human Anatomy with Education. He sits on the Sheffield Emergency Care Forum and has a passion for the interface between medicine and engineering. After successfully winning the UK Space Agency's SatelLife Competition in 2018, he co-founded MEDeus Ltd together with two other medical student friends.
MEDeus were appointed onto the Westcott Business Incubation Centre and are currently working alongside organisations including the National Institute for Health Research, the Advanced Manufacturing Research Centre and the Satellite Applications Catapult. They are developing a service that utilises the latest drone technologies to deliver sensitive medical payloads, for use in both routine and urgent clinical situations, in a highly time-efficient and cost-effective manner; bringing social, economic and environmental benefits to patients and the wider public.
Alice Gair
Alice is a senior Paediatric Occupational Therapist based with the Great North Children's Hospital (GNCH), one of the first Allied Health Professionals to join CEP and founder of 'The Sensational Thinking Project'. With a background in Psychology and a specialist interest in Sensory Integration Alice is wholly passionate and dedicated to improving the lives of children and their families with Sensory Integration difficulties, particularly those individuals affected by Autism Spectrum Disorder (ASD). As part of this innovation, and most pertinent to the CEP, Alice is designing a comprehensive, interactive sensory-motor software intervention package which will support inclusivity and participation within the mainstream classroom for children with ASD and sensory integration needs.
'The needs of children with Autism Spectrum Disorder and Sensory Integration difficulties and their families are not being met and I'm determined to change this. Sensory Integration plays a pivotal role in helping our future generation grow up into young adults who can live happy, productive and meaningful lives- I'm going to harness this along with my core skills of Occupational Therapy, with the advantages of technological advances and make a difference'.
Maulik Gandhi
Maulik J Gandhi (Mal) has completed his training in Trauma & Orthopaedics (subspecialty shoulder and elbow). He has diverse interests which has enabled him to connect with clinical and non-clinical parties. He received the BOA International Travelling Fellowship to South Korea (July – Aug 2017). He used this fellowship uniquely as a mix of clinical experience and innovation.
Mal is passionate about improving teaching methods and the use of simulation. He is part of the British Orthopaedic Association simulation working group. He has assembled an international team to develop an arthroscopic simulation curriculum that spans the UK, India, Brazil and South Korea, and this is drawing commercial interest.
Always believing things can be done better, he has developed instrument prototypes which may feature in an operation near you soon! He has managed to gain the support of doctors with his novel ideas that stretch beyond orthopaedics.
Will Gao
Will Gao is a clinical medical student at University College London and one of the youngest appointed NHS Clinical Entrepreneurs. He holds a 1st Class Honours degree in Physiology and was awarded the UCL undergraduate research prize as well as the International Physiology Society research prize.
Will has a strong in interest in digital innovation and its potential in healthcare and was Chairman of Enterprise and Innovation of the UCL Medical society, and directed the largest student-led MedTech conference of 2017.
Will is also co-founder of Suvera, a mobile application designed to ease the burden of medication management for patients. They were winners of the Doctorpreneurs start-up competition.
Will also feels passionately about looking after both body and mind. He has a drive to improve quality of lives, and is fascinated about optimising human performance which has led him to be co-founder of Mindful Medic, a bespoke mindfulness course backed by UCL Medical School.
Barney Gilbert
Barney Gilbert is a doctor, economist and entrepreneur. In 2016, he co-founded Forward Health to solve the problem of broken communication in healthcare. Forward's goal is to connect healthcare teams around the world, empowering health and care professionals to spend more time with their patients, doing the things that matter.
Daniel Grant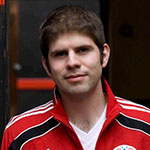 Dan is a world expert at hitting balls against walls. He is at the forefront of a sport called "Wallball", which breaks down the barriers to physical activity in an urban environment because all you need is a ball and a wall.
He came to Wallball as a sportsman and has been both a World Champion and Captain of Team GBR, but as he travelled the world he began to see the health and social impacts of Wallball. Played in over 40 countries at its grassroots Wallball is an accessible, inclusive sport for all, which is designed for inner-city low income demographics. Merging his passion for sport with that of medicine he has focussed Wallball into the preventative health sphere and uses it as a powerful tool across the spectrum. From tackling inactivity in schools to developing the sport for people with special needs; from stroke rehabilitation to mental health and beyond.
Dan is looking to get Wallball into every school in the UK and is also working towards an initiative to get people hitting balls against walls all over the world to help people get fitter, healthier and part of an awesome global Wallball community #1WallForAll
James Graveston
James is a dual trained Engineer and Doctor and is an Ear, Nose and Throat surgical trainee in London. Since medical school he has been developing an implantable robotic voice box to help patients who need to have their own removed. He has taken the idea from conception, built a team around the idea and with that team is developing a prototype device with the help of a £1.4m grant from the Wellcome Trust.
Jim Gray
Orthopaedic Surgery at Luton & Dunstable University Hospital Trust (LDUH) and has been pivotal in redesign of clinical areas as well as service reorganisation. He is on the UCLPartners Improvement Fellowship
programme for 2018 and has role as Specialist Advisor for the CQC. As part of redesign work, he has embraced lean methodology and has designed a unique
healthcare clinic queue management app, DASHclinic, which is part of the NHS Global Digital Exemplar programme at LDUH. Founding DASHmed®, Jim aims to bring clinician-centred design to digital healthcare process, gathering rich data, speed and enhanced customer satisfaction, aiming in turn to be reinforced with voice recognition and a virtual health assistant. Visit the Dash website.
Ivy Glavee
I am a Dental Surgeon with over 22 years' experience.
I am a Visionary and Leader who is passionate about oral health education and cooking. I will like to use my strengths, weaknesses, opportunities and threats to prevent dental decay in all, especially children.
My vision is to use my skills as a Dental Surgeon, experiences and passion for cooking and creating recipes on a shoe string. As a parent who empathises with other parents and carers, it is my hope to assist them and their children to have healthy teeth, gums and a confident smile for generations to come.
Nidhi Gupta
Nidhi Gupta is a Consultant in Acute and General Medicine and award winning writer and producer with her own production company Busy Doctors' Films. She co-founded Clinical Skills Pro, an online portal for comprehensive MRCP PACES video based revision course. Nidhi had worked around the world including with the World Health Organisation and In Papua New Guinea with International SOS. Nidhi also advises the international Optical supply company, Ophthalmic Experts Ltd.
Nidhi currently divides her time between her online medical education business, developing feature films and working in the NHS.
Taraneh Habibi
Taraneh Habibi is a Professional Development Midwife at Imperial College NHS Trust with extensive clinical and educational experience in Maternity care. Her passion, curiosity and ambitious nature has driven her to think innovatively in improving outcomes for all involved in the healthcare sector. Her experience and drive for excellence has inspired her to develop an inventive product that before long could be at your Trust in improving care in the NHS.
She believes that if we are able to make small changes in everyday practice to improve care we can achieve major improvements.
"Our work pressures in the NHS is increasing and we need to think laterally and more creatively to overcome these barriers in giving our service users and staff the best possible care and experience."
Andrew Harrison
Andrew Harrison currently works halftime at Imperial College Healthcare NHS Trust as a senior trauma fellow. Prior to becoming a doctor he had a career as a software developer with Barclays Capital, having studied Engineering & Computer Science at Oxford University.
He is the founder of ZeptoMedical Ltd.
Nick Harvey
Nick is an NHS GP, GP trainer, GP Federation Chair and is the founder and CEO of Digitalis CPD. Nick loves to use and develop technology to bring efficiencies and improve quality of healthcare. Combining this with a passion for medical education he developed the Digitalis CPD platform. The aim is to unlock the learning potential of healthcare professionals. Digitalis CPD was built around the requirements for appraisals and revalidation and the pain points for clinicians in this process, but with strong educational underpinning: identifying and filling knowledge gaps, supporting reflection and dissemination, all with the aim of enhancing healthcare.
Grace Hatton
Grace is a medical doctor and active research scientist with degrees in both medicine and pharmacy. Inspired by her work as a clinician and her passion for sustainability, she founded the non-profit NGO Recycle Health Organisation®, which seeks to raise awareness of and to petition to the UK government to implement formalised recycling schemes for healthcare-generated plastic waste. She is also a co-founder of R3CYCLED®; an enterprise that seeks to utilise single-use plastic waste as 3D printer feedstock, thus enabling the printing of sustainable produce from recycled plastic in a zero-waste approach: She is an authority on the medical uses of 3-dimensional printing, and has extensive experience in designing and printing personalised objects with single-use plastic material. She will be commencing a clinical PhD in hepatology following on from completing a Professional Diploma in Tropical Medicine and Hygiene at the London School of Hygiene and Tropical Medicine for the remainder of 2019, and hopes that working as an NHS Clinical Entrepreneur in tandem with these projects will allow her to continue her clinical research and practically pursue her passion for sustainability to benefit health populations globally as well as nationally.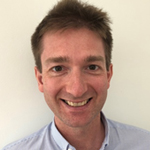 Paul Hercock
Paul graduated from Nottingham medical school and spent 14 years in clinical practice across a range of acute surgical specialties, culminating in a higher specialist training in Emergency Medicine.  He is the founder of Mantra Medical Ltd, an innovative healthcare startup dedicated to developing real solutions to fundamental healthcare challenges, primarily infection control.  Mantra Medical's devices are the first that are able to deliver cleaning of common pieces of clinical equipment without adding to staff workload in any way.  All devices are designed to operate within existing staff workflow patterns, overcoming barriers to adoption and use.  Mantra Medical has successfully raised two rounds of Angel funding, has two fully granted international patents, and several concepts in active development.  Mantra is now seeking a third round of funding to finalise progression to market.
Paul also has a range of other projects including a business offering alternative careers advice to doctors, a healthcare/nutrition startup, and an affiliate marketing enterprise.
Kalon Hewage
Kalon is an Orthopaedic registrar and co-founder of CUSH Health; a healthcare start up developing a machine learning assisted remote monitoring and telehealth platform to predict and prevent falls in the elderly. Kalon has been involved in healthcare innovation since 2014 working as the surgical lead for an award-winning international team developing the open standard hardware and software interface between the human nervous system and AI.
Jethro Hubbard
Jethro is a GP in Gloucestershire and founder of Etho, an ethical company centred on solving the NHS workforce crisis with a focus on the wellbeing of those people who provide care.
Jethro has worked with practices and primary care organisations since 2011 and represents freelance GPs as a member of the Local Medical Committee. He is an executive officer and IT lead for Gloucestershire LMC.
The experience gained in these roles led to the formation of Etho and shaped its vison. Etho recognises that the health and social care workforce are one team, whatever role and whichever organisation an individual may work for. The aim is to decrease fragmentation and help people to support each other to sustain long, healthy and happy careers.
Sohaib Imtiaz
Dr Sohaib Imtiaz is a Doctor, Digital Innovation Director for the British Society of Lifestyle medicine. He has a Masters in Public Health. He has also spent a year studying at Imperial College Business School where he learnt a diverse range of skills and developed an interest in digital health and behavioural economics. Sohaib is an innovator and was selected to take part in Harvard Business School's first ever virtual classroom experience taught by MBA professors. He is passionate about using technology such as apps and wearables to get data to optimise health. He believes in exponential thinking and using digital health to help people focus on prevention in order to dramatically reduce chronic diseases in the population.
Sohaib is also involved in lifestyle medicine videos for David Lloyd's social media to help increase awareness in the population. He believes in setting an example for patients in living a healthy life and since an early age always ensured he gets his '5 a day'. He hopes he can use his diverse skill set to come up with solutions to help people live healthier lives.
Zaeem Jafri
Zaeem is a dentist who works as a dentist in London providing general dental care as well as cosmetic treatments. He is also involved with an AI company that is working to automate clinical admin for professionals and works there as the head of dental.
Zaeem has noticed that people in general love talking about teeth, yet there is a largely negative connotation about going to the dentist and heaving dental treatments and a lot of this is not to do with the dental procedures themselves. There are a lot of inefficiencies in the way that dental treatment is provided to the public and Zaeem is on the programme to meet other individuals who can help develop and implement his ideas and technologies to not only improve the provision of dentistry for the public but to also make it an enjoyable experience at the same time
Wikum Jayatunga
Wikum Jayatunga is a Public Health Registrar in the London KSS Deanery, currentlycompleting a MSc in Public Health at the London School of Hygiene and Tropical Medicine.He completed his foundation training in the Oxford Deanery after medical school at ImperialCollege, where he also completed an intercalated BSc in Management. His innovation'HealthSketch' is to make health information more engaging for patients using digitalanimation and social media.
Hammad Jeilani
Hammad Jeilani is a medical student at Barts and The London School of Medicine and Dentistry. Currently studying in his 4th year, he has ambitions to disrupt the status quo of healthcare logistics using innovative technologies. After winning the UK Space Agency's SatelLife Competition in 2018, Hammad co-founded MEDeus Ltd with two friends; also medical students.
MEDeus is creating a service that utilises the latest drone technologies to deliver sensitive medical payloads, for use in both routine and urgent clinical situations, in a highly time-efficient and cost-effective manner; bringing social, economic and environmental benefits to patients and the wider public.
At the start of 2019, the team accepted an invitation to join the Westcott Business Incubation Centre. Since then, MEDeus has rapidly moved forward, collaborating with key organisations including the National Institute for Health Research (NIHR), Satellite Applications Catapult, Advanced Manufacturing Research Centre and the Civil Aviation Authority. Their immediate next steps involve pioneering demonstrative trials under the SPace Research and Innovation Network for Technology (SPRINT) programme and developing their use-cases with emergency services, hospital laboratories and leading surgeons.
Abeyna Jones
beyna is a London based Occupational Medicine Registrar and Founder of Medic Footprints – the largest organisation for medical professionals exploring alternative careers and wellbeing. Medic Footprints has become a popular and established brand amongst the medical community by taking a non-prescriptive approach in supporting those considering non-conventional career paths. Abeyna was celebrated as a finalist in the Black British Business Awards 2016.
Chetan Kaher
Chetan is a multiple award winning Dentist and is the Co-founder of Jiva.ai a Machine Learning/AI company dedicated to spotting patterns in complex and multiple healthcare datasets to aid diagnosis, improve health outcomes and reduce costs. Current projects include Diagnosis of Prostate cancer from MRI, Fetal abnormality detection from US, Colorectal cancer detection form Pathology Slides and Predictive analytics from Population Health datasets.
Chetan Qualified in Dentistry and has a 1st class honours BSc in Immunology & Oncology with his thesis developing an exciting anti-cancer protein. He has experience in variety of health sector settings; from secondary care in oral & maxillofacial surgery, to primary care as a dentist in community. Worked at director level within CCG's as part of his Darzi Fellowship in Clinical Leadership, working on various healthcare improvement schemes. He has Co-founded the successful start-up Smile Cliniq, a leading multi award winning (Best Young Dentist UK, Best Dental Practice London) London Dental Practice, as well as Med Cliniq, a private Medical Practice. His expertise in healthcare data & evidence based marketing has led to the successful start-up Advertising Analytics.  Currently on the NHS Clinical Entrepreneurship program to promote Jiva through the NHS.
Sridevi Kalidindi
Dr Sridevi Kalidindi is a Consultant Rehabilitation Psychiatrist in a community rehabilitation and recovery team at the South London & Maudsley (SLaM) NHS Foundation Trust.  Dr Kalidindi has created and delivered, bespoke Rehabilitation Psychiatry curricula, to train psychiatrists and other MDT members in several other countries.  She has been one of the main organisers of national and international conferences, including being an Advisory committee member for the RCPsych International Congress, 2019.
She has led on the mental health and wellbeing of the health and social care workforce, on behalf of the RCPsych, through the Mental Health Intercollegiate Senate and she continues to push this agenda forward. She has trained as a coach and these skills support her aims.
In recognition of her work, Dr Kalidindi was awarded the Royal College of Psychiatrists 'Psychiatrist of the Year' 2017 and a CBE in the Queen's New Year's Honours 2019. Her latest passion is in developing mental health and wellbeing services, which enable people to thrive in all aspects of their lives and, that are preventative.
Rahil Kassamali
Rahil Kassamali is a specialist registrar in Diagnostic and Interventional radiology. With an ambition for innovation and excellency in medicine he aspires to solve the problems currently facing radiology.
To date he has published in excess of 25 articles and has presented his work internationally. In 2012 he was invited to give the key note talk at TEDxBrum talking on the topic of "the next revolution of medicine". In 2015 he was recognised for his contribution to medicine with the award of Asian Professional of the Year in the category of medicine.
Under the mentorship of the NHS England Clinical Entrepreneur Programme his goal is to revolutionise the delivery of high quality medical imaging reports. His current special interests relate to teleradiology.
Naveen Keerthi
Dr Naveen Keerthi is a NHS doctor and NHS England's Clinical Entrepreneur Fellow.
Whilst in the Entrepreneur programme, they co-founded doc2uk.com. DOC2UK is a recruitment agency that specialises in sourcing highly qualified doctors and nurses from the UK and overseas for fixed-term & permanent positions.
There is a demand for ethical, transparent and resourceful recruitment within the NHS, a process that not only focuses on hiring but on retention as well.
They have drawn upon their own experiences as doctors who made the move from India to the UK over a decade ago and structured our recruitment process accordingly. They wanted to offer the kind of support we didn't have access to 12 years ago.
DOC2UK is on both national and international frameworks (HTE) for substantive recruitment.
Find out more on YouTube here and here.
Chris Kelly
Christopher Kelly is a paediatrics trainee in London, currently doing a neurosciences PhD at King's College London and the Evelina Children's Hospital. He is working on an app called NeoMate, which helps doctors and nurses looking after sick newborn babies, providing drug and infusion calculations, checklists and concise reference information.
Habeeb Kemal
Habeeb is a 4th year medical student at the University of Nottingham currently intercalating with an MRes in Medicine. To date, he has also completed research in Bioinformatics, Surgery and Public Health and has presented these nationally.
One of the youngest ever appointed NHS Clinical Entrepreneurs, Habeeb's interests lie in the use of digital technology and data science to prevent diseases and conditions before they occur. Habeeb is also Co-Founder and President of MedTech UoN a student led organisation focused on engaging medical students in the fast growing field of MedTech. Towards this, he has publicly presented and proposed a motion at the British Medical Association for greater exposure to medical innovation in the medical school curriculum.
He looks forward to meeting likeminded people in the Clinical Entrepreneur Programme as well as learning the skills necessary to add value to the health system.
Fahad Khan
Fahad is a dentist working in Sheffield, who completed his training in Madrid, his interests are in the areas of general, cosmetic and implant dentistry.
Passionate about the programme, he is looking forward to meeting like-minded individuals and developing his entrepreneurial ideas on the programme. He is committed to reducing the prevalence of dental decay and erosion by launching new beverages and snacks, whilst also improving patient education.
Fahad has a passion for design, technology, photography and video editing. He is easy to talk to, speaks English, Spanish, Punjabi and has a wide range of interests including cars, men's fashion, travel and business.
Muhammad Khan
Muhammad Khan is a Foundation Year 2 doctor and a Clinical Entrepreneur based in the North West.  Muhammad is passionate about empowering children's health and recently, co-founded an award winning initiative known as Our Healthy Future which delivers entrepreneurial solutions to children's health through open collaboration and innovative solutions.
Ryan Kerstein
Ryan is a Plastic Surgery Registrar in Oxford, and the founder of two Healthcare start-ups – ASep Healthcare and Lister Care. ASep Healthcare was set-up in 2005 to commercialise Tournistrip, a single-use tourniquet Ryan designed at medical school. Tournistrip is now one of the most commonly used tourniquets in the NHS and is sold globally.
Lister Care is a new start-up improving the surgical patient's journey and optimising the theatre workflow.
In addition to his entrepreneurial activities, Ryan is the National Lead for innovation for the British Association of Plastic, Reconstructive and Aesthetic surgeons.
Stephanie Kuku
Stephanie is also an Honorary Senior Research Fellow at UCL and UCLH where she was awarded a Doctorate in Clinical Research in Oncology. With Research Interests in Integrated Data Models for Cancer Care and Longevity, Stephanie is a Clinician-Scientist with over 14 years' experience (OBGYN) and has served on council on a National Cancer Society (BGCS). She is the Healthcare Ambassador of the Paris-based global organisation Women in AI (WAI). She is an Advisor for the Havas Lynx Scientific Faculty and on the Advisory Committee of the Social Impact Community, the Conduit, London, as well as a Scientific Advisor for WILD.AI.
Amal Lad
Amal Lad is a GP trainee based in the West Midlands. He is passionate about collaborating medicine with creative expression to improve health and well-being.  The Programme has given Amal an opportunity to develop Meducasian – a project that aims to change conversations around health in the Asian community through film, music and art.  "Hearing Tumours" is an attempt to express symptoms of a brain tumour using music and is the first of the Meducasian series.
Aside from being a doctor, Amal is a musician and has composed music for projects varying from verbatim theatre on domestic violence to music for a London hospital art trail to mobilise long stay patients.
Sam Latham
Hi there, my name is Sam Latham and I am a FY1 doctor at Ashford and St. Peter's Hospitals NHS foundation trust. As a part of this year's NHS clinical entrepreneurship programme, I am particularly looking forward to developing my knowledge and entrepreneurial skills whilst also making friends. Currently, my innovation is in the planning phase but hopefully it will help GPs provide information about sexual health. I am so glad to be involved in this year's programme and I am very excited for what the future holds.
Richard Laughton
Qualified as a nurse in 1994 from Southampton University, after spending a year volunteering in India.  Richard was previously a medical electronics technician having completed an apprenticeship in military aircraft electronics.
Richard is passionate about patient care and the NHS. From his engineering background he sees solutions to everyday problems and rather than living with them, tries to do something about them. He is currently working on a device to improve the safety of intravenous therapy. The device will cause any medical line to separate in a controlled manner if pulled, sealing both sides of the break to ensure sterility of the circuit and easy reconnection. He also has an interest in augmented intelligence, patient monitoring and sensors, drug management and delivery and the concept of 'virtual wards'.
Richard lives in Salisbury, is married with two teenage boys and works on the haematology/oncology ward at Salisbury Hospital.
Christopher Law
Christopher is a medical student at Barts and the London School of Medicine and Dentistry. He is currently intercalating a BSc in Biomedical Engineering at Imperial College London. He is passionate about long-term sustainability of healthcare through the use of innovative technology. After winning the UK Space Agency's SatelLife Competition in 2018, he co-founded MEDeus Ltd with two other medical student colleagues.
MEDeus is a service that utilises the latest drone technology to deliver sensitive medical payloads, for use in both routine and urgent clinical situations, in a highly time-efficient and cost-effective manner; bringing social, economic and environmental benefits to patients and the wider public.
MEDeus is currently on the Westcott Business Incubation Centre and working in conjunction with organisations such as the National Institute for Health Research, the Advanced Manufacturing Research Centre, Satellite Application Catapult and the SPRINT program.
Paul Lee
Paul Y F Lee is a senior fellow in the Exeter Hip Unit and recently obtain a consultant post as a Trauma and Orthopaedic surgeon in Lincolnshire. He is the founding director of Consent Plus and committed to improving the consent process for elective surgery. He aims to engage patient and their relatives via an interactive approach to improving their dialogue with the surgical team. Consentplus.com has been featured by specialist society, such as the British Orthopedics Association, Association for Perioperative Practice, Royal College of Obstetricians and Gynaecologists and Nursing Time; as well as by many surgeons, health care professionals, patients and their relatives, this patient based approach has improved the quality of patient pathway and has received funding from the health foundation to further develop the concept.
Charlotte Leigh
Charlotte graduated as a dentist from the University of Leeds in 2012. After graduating Charlotte worked at Luton and Dunstable Hospital in Oral and Maxillofacial Surgery and is now working in general practice in Bedfordshire. She is also completing a Masters in Restorative Dental Practice at the Eastman Dental Institute and has a particular interest in sleep and the management of snoring. Charlotte also volunteers her time with help those who do not have access to regular dental care, working with the Dental Wellness Trust and Crisis at Christmas.One of the most rewarding aspects of her career has been the care of nervous and anxious patients. In her spare time Charlotte enjoys cooking and travelling. Charlotte is thrilled to have gained a place on the entrepreneurship programme and looks forward to helping educate children and families helping them improve their oral health.

Gedeon Lemma
Gedeon is a final year medical student at University of Liverpool and clinical pharmacist working in the NHS since 2012.
His vision is to accelerate black-owned healthcare businesses through the creation of an investment network across the Pan-African diaspora. He is passionate about transformational change and wants to create the avenues for black excellence.
Hannah Lonsdale
Consultant paediatric anaesthetist, leader, techie, dancer, straight-talker.
Developing Team Screen- an interactive electronic dashboard to aid clinicians during cardiac arrest and other life-threatening emergencies.
Dafydd Loughran
Dafydd Loughran is CEO of Concentric Health, a digital consent platform transforming how we make decisions about our health. Previously a surgical trainee, he's passionate about using technology to support patients and clinicians to make the right decision for each individual.
Having undertaken a Clinical Leadership fellowship, he spent time at Babylon Health as an AI Clinician before securing Innovate UK funding to set up Concentric Health alongside fellow clinical entrepreneur Edward St John.
Concentric's digital consent platform is available now. To discuss transforming your consent process, Dafydd can be contacted at daf@concentric.health
Iain Loughran
Iain Loughran is a physiotherapist who works in a specialist NHS Musculoskeletal Service. He is the founder of a healthcare based tech company providing AI based diagnosis support for musculoskeletal conditions. The company is in early stage development seeking further investment to support product development.
Anna Lowe
Anna is a physiotherapist based in Sheffield, she currently has a role with Public Health England as a Physical Activity Clinical Champion.  She also has a role with NHS England as Cancer Implementation Manager for the Allied Health Professions.  Anna has worked in clinical practice, education, research and leadership and has recently completed her PhD at Sheffield Hallam University.
Anna is interested in long-term conditions and ways in which people can be supported to remain active, strong and independent as they age.  She is working collaboratively on an innovation that uses evidence-based exercise science, public health recommendations along with principles of co-production to create a preventative digital resource.
Gauruv Malhan
Gauruv Malhan is a Forensic Psychiatry trainee in the Wessex Deanery. Using his passion for innovation, he founded www.map-em.com – the one stop shop for all doctors / other healthcare professionals, which provides hospital specific guidelines/medical calculators/mini drug database/contact directory and a courses and conference finder.
Maniragav Manimaran
Ragav is medical student at University College London with a background in medical physics and bioengineering. So far on his entrepreneurial journey, he's led the UCL Entrepreneurs Society to raise £15,000 (now recognised as the 'Best UK University Enterprise Society'), managed the society's Fund to invest £7000+ in student ventures and co-founded Kickstart London to accelerate 16 student startups since 2015. Currently, Ragav is working to solve the monitoring of chronic diseases (e.g. heart failure) through creating novel digital health solutions.
Stephanie Mansell
Stephanie is a consultant physiotherapist at the Royal Free Hospital. She completed an MSc in advanced cardiorespiratory physiotherapy from UCL in 2015. Stephanie has a range of clinical experience and expertise, her main clinical focus is the acute and long term management of patients with ventilatory failure and sleep disordered breathing. Stephanie was awarded the award for sustainability through digital from DigitalHealth.London 2017 for her work on remote monitoring of home NIV patients. Stephanie is an active researcher, has presented work at national and international conferences and her published work can be found on ResearchGate. Stephanie is passionate about the education of health care professionals and teaches at undergraduate and postgraduate level across a range of disciplines. She is a member of the simulation faculty at RFL, has developed a range of innovative educational resources and supervises post graduate students. Stephanie is the co-chair for the national consultant physiotherapy group.
Stephanie has a real passion for technology and digital health and how we can best harness these powerful tools to; be more efficient, provide increased healthcare value, develop new treatment options and allow our populations to self-manage their conditions, or even better prevent health complications. Stephanie is working with a team developing an innovation using technology to customise therapy to treat patients sleep disordered breathing.
Maryanne Mariyaselvam
Maryanne trained at The Norwich Medical School and subsequently completed her Foundation Training in the Eastern Region. She is a Clinical Research Fellow at Cambridge University Hospitals and has led three regional patient safety projects for the Eastern Academic Health Sciences Network. Maryanne is undertaking a Doctorate at the University of Cambridge and her research interests are in the field of patient safety in the NHS, human factors and the use of innovation solutions to prevent never events and serious adverse events. Maryanne is a fellow of the NHS Innovation Accelerator Programme and two of her safety innovations have been supported the programme: the Non-injectable arterial connector (NIC), designed to prevent wrong route drug administration, and the WireSafe, designed to prevent retained foreign objects. Maryanne is also a founding fellow of the Q initiative.
David Marshall
David has just completed the Scientific Training Program in the field of biochemistry and is now working as a Clinical Scientist at Wythenshawe hospital in Manchester. He has eight years of pathology experience in various roles and would like to utilise this and develop these skills in order to change the way in which therapeutic drug monitoring is delivered to patients. Currently, patients need to attend their hospital to receive a blood test prior to being sent to the laboratory for analysis. With this new approach, patients will be able to take finger prick samples at home and post them to the laboratory for analysis, reporting and follow up if necessary.
Martha Martin
Martha Martin has a keen interest in disease prevention and AI.
She is a doctor currently in her first year of Academic GP training at Imperial College London. Martha is passionate about technology and entrepreneurism because of its potential to improve health and well-being on a global level.
In addition to her clinical practice she is part of a research team working to build an AI Clinical Evaluation Unit based out of Guy's Cancer Centre.
Peter May
Peter chose to join the Clinical Entrepreneur Programme because he is passionate about using innovation to solve the challenges of modern healthcare.
Peter work simultaneously as a Highly Specialist Musculoskeletal Physiotherapist and a Trauma Research Associate at the Royal London Hospital.  He has a specialist interests in Public Health Interventions, through which clinicians can reduce inactivity in order to combat musculoskeletal pathology and preventable disease.    Through this interest, he has developed a concept platform called Enablh which will improve patient access to exercise facilities regardless of socioeconomic status.
Peter is also developing a device which will combine injury prevention and earlier return to activity post-injury in lower limb musculoskeletal pathologies
Dr Helen McIntyre
My passion for infant feeding, its impact on maternal and child physical health are particularly apparent and UNICEF BFI was in its ascendency clinically in the UK. Time spent with the specialist infant feeding midwife highlighted the paucity of support mechanisms and bespoke equipment for physiological enhancement. I undertook an MSc in Health Care policy and Organisation whilst on a secondment to Midwifery Education at the University of Nottingham. This gave me the taste for what was to become my future career trajectory.
The adoption of the UNICEF BFI University standards into the midwifery curriculum at the time drove me to evaluate its implementation through a longitudinal mixed method ethnographic study leading to my doctoral award.
A subsequent move to Birmingham City University to the midwifery department enabled collaboration with the technical fashion department where the Snuby was designed to my brief. I secured a GRTA/PhD student to undertake the feasibility and RCT (qualitative and quantitative methods) on the Snuby which has just been completed but yet to be written up/published. The necessity for the skin to skin top to be patented, registered and researched for professionals to be able to recommend it is fundamental to the development process. The term and preterm tops have been well received. It acceptability on a global market drove the features on the design as did the fundamental ethos of equity and social inclusion.
Participation in the Aurora programme led to my present role at the University of Leicester as Associate Professor for Midwifery on the only UK MSci in Midwifery with Leadership programme is exciting and challenging. I have continued the Snuby development through the multi-sited mainstreaming trial.
Gordon McKenzie
Dr Gordon McKenzie is currently a Yorkshire Cancer Research Doctoral Research Fellow at Hull York Medical School, undertaking a PhD in the predictive assessment and optimisation of older adults with cancer. Gordon is an Academic Specialist Registrar in Otolaryngology within the Yorkshire and Humber Deanery. Gordon is both the Clinical Lead and a Fullstack Software Engineer at Upstream Health, a HM Government G-cloud accredited, Hull-based start-up, who are part of both the Microsoft for Startups and AI for Good programmes. Upstream Health focusses on preventative medicine and home care using Internet of Things and machine learning technologies (www.upstream.health). Gordon also founded the DO-HNS VLE (www.dohnsvle.co.uk) – an EdTech platform for otolaryngology trainees and has joined the NHS Clinical Entrepreneur Programme to commercialise his Predictive Analytics and Business Intelligence solution for older adults with cancer.
Nana Mensah
Nana is a Trainee Clinical Bioinformatician working in the National Genomic Medicine Service. As part of the NHS Scientist Training Programme, he is currently completing an MSc in Clinical Science (Bioinformatics). The informatics skills he now applies to rare disease diagnostics were developed while researching the genetic basis of antimicrobial resistance. Since joining the health service, Nana has been motivated to improve the understanding of genomics for a range of stakeholders in healthcare, as it begins to be mainstreamed in clinical pathways. He is developing creative products, services and experiences that address a range of educational needs.
Tom Micklewright
Tom Micklewright is a GP registrar and Medical Leadership Fellow in the North West. With the support of the Clinical Entrepreneur Programme, Tom has worked in collaboration with teachers and schools to launch Head Salad Wellbeing, a company delivering a fun and engaging educational programme to school-age children with the goal of preventing mental illness in later life. Head Salad completed a successful pilot at the end of 2016 and is expanding to secure contracts with more schools across the North West.
Amit Mistry
Dr Amit D Mistry (@DrAMistryPsych) is a Sports Psychiatrist and Executive committee member of the Royal College of Psychiatrists Sport & Exercise Special Interest Group (RCPsych SESIG).
Through his special interest, he created an educational, CPD module for Psychiatrists on using exercise interventions for severe mental illness and has been an active member of Moving Medicine© and Public Health England's (PHE) Physical Activity Clinical Champions Scheme. He is first author for the first ever sports psychiatry case-study book with Cambridge University Press that has involved direct collaboration between sports physicians and elite athletes. This is due for publication just before the Tokyo, 2020 Olympics.
Dr Mistry's current research focusses on elite athlete mental health & wellbeing. Through the entrepreneurship program, he aims to create a confidential, digital health platform to support elite athletes in severe mental health distress and optimise their wellbeing needs.
Amit has played different rugby codes at international and county representative level and continues to enjoy participating in recreational, competitive sport.
Stefan Mitrasinovic
Stefan Mitrasinovic is an Academic Foundation Doctor with an avid interest in applying digital solutions to healthcare and education. Stefan qualified from UCL Medical School in 2017 and during his education successfully co-founded the UCL MedTech Conference and set up the first student-led UCL Quality Improvement Group, which went on to compete in the National NHS Quality Improvement Championship and achieve first place.
His experience in running teams extends to the computer science field, where he has previously co-founded his own game development company, which launched a critically acclaimed strategy game with over half a million downloads.
Stefan's experience from these projects is now being focused into developing healthcare platforms to improve the efficiencies of patient care and presenting data in novel ways. This includes a MND Clinic Patient Dashboard that presents data and trends for both patients and clinicians to utilize. As well as an algorithm driven clinical task list, perfect for collecting a rich source of data and allowing seamless and safe handovers to colleagues.
Kyriaki Mitsiou
Kyri is a dedicated Registered Nurse with 23 years of experience. She has been responsible for service re-design, planned and implemented quality improvement projects successfully, designed effective processes and led the services to improve their quality, safety and performance.
As a member of the first cohort of the Clinical Leadership course offered by UCLPartners, Kyri presented a quality improvement project and won the final-pitch award for best project on 'Patient Impact'. Additionally, Kyri is the Founder and CEO of a healthcare technology start-up, and has won two start-up competitions in 2019 (the RG Young Entrepreneur and the RG Challenge).
Souradip Mookerjee
Souradip is currently reading for a medical degree and a PhD concurrently at the University of Cambridge, with research experience in stem cells, genomics, genetic engineering and deep learning applied to medicine. He has also been programming for 10+ years and is keen to combine his interests in computer science, medicine and biology, with his innovations and research featured in local newspapers, presented talks at national and international conferences, been awarded competitively-assessed research grants and published original research papers in peer-reviewed journals while still a medical student. He has built apps to keep track of chronic skin conditions, AI-powered sound-based fall detectors for the elderly, discovered new ways to load platelets in order to use them as drug delivery vehicles, and deployed deep learning-based predictive models for A&E occupancy, admissions, breach performance and bed requirements. And that's just over the last year!
He is keen to learn how to complete the cycle to bring innovations back into the NHS and make them available for the people that need them most while also making them as cost-effective and accessible as possible. He is also keen to meet like-minded people, so please do drop him an email if you think you can work on something together!
Personal website: https://souradip.mookerj.ee
Email: souradip@mookerj.ee
Nathan Moore
Nathan Moore is a Specialty Training Registrar in Trauma and Orthopaedic Surgery in the South West. He is a previous winner of the Undergraduate Awards Gold medal in Medicine. He is the director of Primum Digital Ltd, a tech start-up specialising in Progressive Web Applications that harness the power of the fourth industrial revolution and the 'Internet of things' to bring innovative affordable solutions to healthcare. His first product, www.orthopathway.com, delivers consultant level decision support to all front-line NHS staff through bespoke editable interactive flowcharts. This innovation is aimed at improving clinical effectiveness, staff education and ultimately patient care.
Rebecca Morris
Rebecca graduated from Medical School in 2012 and has subsequently completed two years of Core Surgical Training.  Currently, as part of the NHS Clinical Entrepreneur Programme, Rebecca is working on a project uniting her passion for Surgery and Art.  Her work tackles the concepts of society stereotypes and the challenges by those living with a disfigurement.
Giles Morrison
Giles is a Consultant Clinical Scientist and Head of Radiology Physics at Sheffield Teaching Hospitals NHSFT. He has been a Radiation Protection Adviser for over 20 years with 30 years' experience in delivering Radiation Protection and Quality Assurance to public and private healthcare services. He is a Professional Clinical Adviser in Mammography Physics to the NHS Breast Screening Program; appointed as Health Research Authority (HRA) expert on radiation in research; and represents the Institute of Physics and Engineering in Medicine Radiation Protection Special Interest Group to the HRA for Research Ethics matters.
As an educator of SPR Radiologists and Clinical Scientists limited access to clinical imaging equipment for practical training in compliance with legislative requirements led to a collaborative project with the University of Sheffield. This secured an HEE/NIHR ERIC grant to develop a virtual reality x-ray room, REViVR:X, in which clinical trainees can experience practical radiation physics and imaging in a safe environment. The NHS England Clinical Entrepreneur programme offers an excellent opportunity to further develop this work and bring it to a wider audience to improve training, safety and patient outcomes.
Chloe Mortensen
Chloe is a Consultant Interventional Radiologist working in Brighton, who has a passion for radiology art. Using state-of-the-art static and dynamic imaging, she enables us to see the beauty of our bodies, from the inside. Many of us will have had fluoroscopic, radiographic, CT or MRI pictures taken of our bodies, usually to the aid diagnosis. But we don't all get to admire them. Using these exquisite images to produce unique personalised 2D and 3D art forms, Chloe wants everybody to appreciate just how extraordinary their body is.
Kinan Muhammed
Kinan Muhammed is a Neurology clinical fellow working at the University of Oxford. He was awarded a Wellcome Trust Clinical Research Fellowship to investigate motivational deficits affecting neurodegenerative disorders such as Parkinson's disease. His research uses a combination of biosensors, eye tracking and brain imaging to understand the mechanisms underlying apathy and is developing new methods of measuring motivation. He was recently invited by TEDxNHS to discuss his work on how understanding motivation can make us healthier. Kinan also has a strong interest in the use of technology in medical education, he is the co-founder of the online learning platform SyriaScholar, which provides remote teaching to medical students in Syria.
Asif Munaf
Dr Asif is a former Sport and Exercise Medicine Registrar now working as a healthcare consultant. He has a keen interest in nutrition and appeared on BBC's Dragon's Den with his innovative smoothie idea. He now aims to improve the nation's health through his private blood testing company Endorance and co-founding the holistic wellness app Optimus Health.
Andrew Nanapragasam
Andrew Nanapragasam is an Academic Clinical Fellow in Radiology, and the founder of an educational radiology website and multi-platform social media presence operating under the banner "Radiology Nation".
Radiology Nation provides educational videos, hosts live conferences, and delivers topical imaging news to an international audience. If you are interested in hearing more from us, search for "Radiology Nation" on Instagram, Twitter, Facebook, and YouTube.
Vishal Nanglia
Dr Vishal Nanglia is a NHS Consultant Anaesthetist, Entrepreneur and Machine Learning Ninja. Based upon his Doctoral Thesis ML-EWS: Machine Learning Early Warning System. The application of machine learning to predict in-hospital patient deterioration, Vishal created LifeEngine.Ai [LEAI], which integrates with the hospital to identify deteriorating patients earlier. It tracks patients' progress, automates repetitive tasks and using evidence-based practice, advises on the best patient management. The LEAI team are currently seeking seed investment and NHS collaborators to integrate LEAI into the NHS.
Richard O'Byrne
Richard O'Byrne is an Anaesthetics Registrar based in Liverpool and inventor of Ottoley. Working with developers at Horizon Strategic Partners, Ottoley is an app which can be used to offer training opportunities, up to the last minute, in the busy clinical setting. This helps allied health professionals, medical students and doctors of all grades to learn, more efficiently, new skills and allows clinicians who want to teach, create last minute training sessions in areas of interest. If you would like to trial Ottoley in your trust, get in touch via the website.
Odhran O'Donoghue
Odhran O'Donoghue is a second-year medical student currently studying at the University of Oxford. At 20 years of age, he is the youngest Clinical Entrepreneur on the programme. He is the lead developer of Interactomy – a software project to help students and doctors learn and remember anatomy more effectively. Odhran has worked in Silicon Valley with the CEOs of Eventbrite, Evernote, and App dynamics, is currently also leading the development of two non-medical startups. His interests are in software, machine learning, neurology, and brain-machine interfaces. Odhran is an Innovation Consultant to a student-run Venture Capital organisation in Oxford, and leads a group of Oxford student entrepreneurs.
Lanre Olaitan
Lanre Olaitan is an emergency medicine Doctor based in Manchester. Lanre obtained his Bachelor of Medicine and Bachelor of Surgery from the University of Bristol Medical School.  He also holds a Bachelor of Science degree in Pharmacology.
Lanre is the co-founder of the venture capital backed medical technology startup MedCircuit. MedCircuit is a proprietary algorithmic pre-triage and pre-consultation risk stratification software that improves efficiency in hospital emergency departments and general practices. The technology is deployed in hospital settings and can be used by patients on arrival or prior to arrival. The MedCircuit software alleviates pressures on clinicians and streamlines processes within the NHS.
MedCircuit was the winner of the Innovate UK Digital Health Technology Catalyst 2017, and a finalist in the Health Enterprise East Launch Annual Innovation Awards 2017.
Medcircuit has received an external funding with a valuation of 2 million pounds. Medcircuit raised the funds from several prominent UK venture capitalist firms and the company is using this funding to expand its operation in the NHS and abroad.
Dr Jing Ouyang
Dr Jing Ouyang is the Academic Foundation Doctor in Endocrinology at University Aintree Hospital and the Peter G Milner Fellow in Medical Innovation and Entrepreneurship at the University of Liverpool. He is currently taking a break from clinical training to work as a Chief Medical Officer for NOVA and clinical innovation fellow at Alder Hey Children's Hospital. He co-founded an award-winning medical device company called Aergo which develops dynamic postural support seating devices for patients in wheelchairs.

Dr Matt Pendleton
Matt is a specialty Paediatrics Trainee and Clinical Entrepreneur based in the North West of England. He is the Founder of WardWatch, a platform that captures just in time learning to bring clinical teaching into the 21st century. Interests include digital health, user experience in healthcare, education and genetics.
Denys Pak
Dr Denys Pak has a clinical background in Neurology and Stroke Medicine. He has a strong interest in medical technologies and the use of artificial intelligence, virtual reality and robotics in medicine. Denys has a Masters in Clinical Research and teaches medical students at the University of East Anglia.
Denys has also set up a medical technology platform 'MedTech Move' to link clinicians, patients and entrepreneurs. MedTech Move has an accompanying Instagram account, @medtechmove, which promotes current and emerging medical technologies.
Denys is currently working on developing artificial intelligence products to monitor patients at home.
Victoria Malek Pascha
Victoria is a Medical Doctor and future Health Economist passionate about how data analytics can improve healthcare processes.
She has trained in Public Health in Argentina and in the UK at the London School of Hygiene and Tropical Medicine (LSHTM) and she has experience working in Latin America as well as Malaysia and the US.
In 2016 she co-founded BDIN a platform that uses data to better assess patients and improve hospital admissions. BDIN interoperates with trusts, providers and ambulance companies and uses big data to better allocate resources. In just 2018 they successfully transferred more than 30 thousand patients in Argentina and Chile.
She is convinced that by streamlining admissions/discharging processes, optimising hospital resources, treating patients faster and utilising ambulances better within the NHS we can decrease costs and improve clinical outcomes. Developing a tool that changes how we move patients into and out of hospitals will fundamentally change the way we deliver care to patients.
Miles Payling
Dr Miles Payling is the cofounder and CTO of C the Signs: a multi award-winning clinical tool that uses artificial intelligence to identify patients at risk of cancer at the earliest and most curable stage of the disease. Miles has over 10 years of experience in healthcare, working as a hospital physician within the NHS. He is also a self-taught coder with extensive experience in medical education and has been a clinical editor for the British Medical Journal.

Thuy Pham
An orthoptist who is passionate about raising awareness of  eye health and promoting effective partnership working between health and social care in the prevention and management of eye health conditions. She is keen to develop a vision screening application which connects to NHS Digital to boost the rate of sight test uptake especially in care homes. This tool may also facilitate prompt referral when necessary. Thuy is also the founder of Diningforsight, a social enterprise which trains visually impaired people with cooking skills to boost their confidence and employability.
Lewis Potter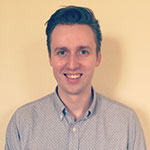 Dr Lewis Potter is a GP registrar and founder of Geeky Medics, an online medical education platform that enables medical students to learn clinical skills at their convenience through the use of an intuitive website and app. He is currently working on the Geeky Medics Quiz platform which allows medical students to learn more effectively by answering questions in an algorithmically generated spaced repetition quiz. Medical students, paramedics, nurses and physician associates can also teach their peers by creating their own multiple choice question (MCQ) or single best answer (SBA) quiz.
Jack Pottle

Jack Pottle is founder and medical director of Oxford Medical Simulation (OMS), a virtual reality training platform for healthcare professionals.
OMS create VR scenarios to allows doctors and nurses to practice with fully interactive virtual patients in immersive medical emergencies, letting them learn from mistakes without compromising patient safety. OMS works in the NHS and internationally to improve access and reduce the cost of world class medical simulation.
Prior to OMS, Jack was a graduate in psychology, worked as a healthcare assistant, studied medicine at Oxford, was an acute medical doctor and an NHS improving global health fellow. He also ran a non-profit medical education platform called Oxford Medical Education, providing free practical medical education worldwide.
Jack is delighted to join the clinical entrepreneurship programme and help expand access to medical training through virtual reality.
Francois Prinsloo
Francois is a medical doctor with an interest in digital health and healthcare innovation. He has worked as a digital health research consultant and also as a clinical relationship manager for companies in the UK. More recently, Francois has co-founded PI Medical, a platform that revolutionises patient data collection in oncology. Through PI, patients, clinicians and life sciences companies benefit from data insights made possible by the structured algorithms of the platform to improve the functional outputs from oncology departments. Their aim is to allow for data driven and shared decision making for patients whilst making the NHS a world leader for life sciences research through better patient recruitment to clinical trials.
Will Pritchard
Will is a specialty trainee in Emergency Medicine. While completing an MPhil in Bioscience Enterprise at Cambridge University, he co-founded QBio UK. This start-up brings a big data approach to infectious disease testing and treatment, fighting the global health threat of antimicrobial resistance. Questions and partnership opportunities are welcomed at info@qbio.co.uk.
Zeshan Qureshi
Zeshan Qureshi is an academic and clinical paediatrician based in London. Through setting up a medical publishing company, Zeshan aims to harness the insights, altruism, and hard work of medical students and junior doctors to produce relatable textbooks for trainees, using a unique 'flipped publishing' model. He continues to practice as a doctor, and his research work explores the academic foundation to the philosophy underlying his textbooks. In 2015, Zeshan won the "New Leader" award from the Association for the Study for Medical Education, and this year he won the "Young Author" award at the 2017 British Medical Association Medical Book Awards.
Malek Racy
Malek is a Trauma and Orthopaedic trainee in South Yorkshire. He has recently completed a Masters in Medical Robotics and Image Guided Intervention at Imperial College London and is currently completing a Master's in Surgical Education. Combining his interests in technology and education, he is developing a haptic orthopaedic simulator and is the creator of an online surgical video atlas of orthopaedic procedures, having received a BOA award and grant for this work. He is also working with start-ups to develop an AR motion tracking virtual physiotherapy app as well as technology to streamline surgical logbooks.
Dr Hinnah Rafique
Dr Hinnah Rafique is the Founder and Director of the multi-award winning social enterprise, Generation Medics. Their mission is simple: to inspire and empower the next generation of healthcare professionals. They are the largest social enterprise community run by medics for medics in the UK. Through their innovative programmes, they are building a future pipeline of talent for the NHS.
Hinnah, who was named the Highly Commended Social Entrepreneur of the Year in 2016, has been an NHS Clinical Entrepreneur Fellow since the programme began. She has led significant organisational growth during this time, winning six-figure contracts, up-skilling healthcare staff and impacting thousands of young people across the UK.
Away from Generation Medics, Hinnah lectures across a number of undergraduate and postgraduate programmes at several institutions including the University of Oxford.
Dr Namrata Rastogi
Namrata is a General Practitioner and Member of the Royal College of General Practitioners (2014). She is a partner of Station Road Surgery in Frimley, and a Member of the Surrey Heath CCG Governing Body.
Namrata graduated from King's College London Medical School with Distinction, and a BSc with honours in Neuroscience & Neuropsychology. She also completed sub-internships at Johns Hopkins University and Harvard Medical School.
Namrata is committed to raising global standards of healthcare through innovation. She has published scientific research on device closure of heart defects in paediatric surgery. She is also Co-founder and Director of Lister Care, a digital health company which empowers patients undergoing surgery through a mobile communication platform, Lister.
Namrata was winner of the London Healthcare Innovation Hackathon, 2016 and Finalist of the London Healthtech Challenge, 2017.
Adnan Raja
Adnan Raja is a medical doctor having completed Core Medical Training in 2015 at the Royal Free Hospital. He then went on to complete an education fellowship before embarking on the Darzi Leadership Programme at the same trust. During this time he designed and implemented a number of improvement initiatives across North London. Examples include developing a trust-wide strategy for Quality Improvement training, systems design of clinical pathways across numerous trusts, promoting service user-led healthcare design, and working closely with Junior Doctors to improve morale and working environment. Adnan has presented his work in national and international forums, and picked up a few awards in the process. He is currently developing a film production company with a focus on healthcare. He is keen to combine his passion for filmmaking and his insight as a frontline clinician and NHS manager, to produce films that will impact staff and patient outcomes.
Dimitris Reissis
Dimitris is a Registrar in Plastic and Reconstructive Surgery. He works for the NHS and is part of the London training programme. He is passionate about digital transformation in the NHS and empowering patients to take an active role in their healthcare and treatment.
He graduated from Imperial College School of Medicine with a Distinction in Medical Sciences and a First Class Honours BSc degree in Surgery and Anaesthesia. He is also a member of the Royal College of Surgeons (MRCS) of England, has completed an MSc in Medical Education, and serves as the London Regional Representative for the Plastic Surgery Trainees Association (PLASTA).
Alongside his work Dimitris enjoys travelling, exercise, skiing and exploring London's markets and restaurants.
The project Dimitris is leading aims to improve the informed consent process for patients undergoing surgical procedures in the NHS.
Alex Reynolds
Alex is a Physician Associate, who qualified back in 2014 and currently works in Neurosurgery in Queen Square, UCLH. He is excited to be the first Physician Associate to enter the NHS CEP program.
As one of the early graduates of the Physician Associate profession he has had the experience of developing a whole new role in the NHS. Over the years, he has developed new ways of working with medical teams, and has now set up his company, Locum PA, to help educate, train and develop the Physician Associate role across all areas of medicine and healthcare. Alex understands that there is often a lot of mis-understanding regarding how new roles develops and believes education, familiarisation and exposure to the role will allow a better understanding of Physician Associates to complement the medical role, enhance doctor experience and improve healthcare the NHS provides.
Lisa Reynolds
Lisa is a mental health nurse with a background in forensic mental health care, education and academia. She has clinical and research experience in the field of forensic mental health care. She is passionate about working in partnership with service users and carers and has experience of undertaking participatory research. Lisa's doctoral studies were supported by the Health Foundation; 2005-2010 she undertook an observational study of an inner city medium secure forensic mental health service, which stablished important implications for services. Lisa also developed education for secure mental health services in South Africa.
In 2015 Lisa achieved proof of concept for a prototype serious game to support forensic mental health service users' transition to independent living. Lisa was a recipient of a Burdett Trust for Nursing Strengthening Nurse Leadership grant, and in 2018 delivered and evaluated an innovative systems leadership programme which brought together nurse academics and educationalists across east London Health and Care Partnership with the aim of strengthening the nursing voice to influence care provision across complex health, care and educational systems. Lisa's ambition is to develop a Virtual Environment to support Forensic Mental Health Service users' journey of recovery and to develop skills for independent living whilst residing in secure and controlled environments. She also has an interest in developing solutions for leadership and risk management across geographically large and complex health and social care organisations.
Steven Riddle
I am nearing completion of a Dental surgery degree with a driving ambition to start my own business. My business, 'Meedu', aims to improve the standard of education students receive through directing them to the best resources available online.
This year I was awarded the University of Leeds Pre-Trading Business Plan Award and received funding from various sources through the University. I look forward to developing my business alongside Dentistry in the future.
Radoslaw Rippel
Radoslaw is a junior doctor, who is passionate about application of technology to improve patient care and wellbeing. He is currently working on a project which will utilise chatbot and AI technology for self care and treatment monitoring of people with common chronic conditions such as diabetes and hypertension. This will empower patients, educate them about the chronic condition they suffer, and reduce rates of medical complications arising from medications non-compliance and delayed diagnosis.
Rosie Riley
Junior Clinical Fellow in Emergency Medicine
Founder and CEO of VITA Training
Rosie is a doctor working at King's College Hospital, London. She graduated with a medical degree and a BSc in Global Health from the University of Bristol. During 3rd year, she developed and delivered training for healthcare professionals in how to identify, safeguard and refer potential victims of modern slavery who present in healthcare settings. It's called VITA – Victim Identification and Trafficking Awareness and has now been delivered to more than 1,000 healthcare professionals from across Bristol, South Yorkshire and London. Her work and results won Best Poster in Education category at the RCGP Annual Primary Care conference 2017, she was awarded the Alfred Edward Aust Lawrence award 2015 from University of Bristol and won Green Capital Change Maker Gold award 2015 from the City of Bristol. Rosie was appointed as a NHS Clinical Entrepreneur in 2018.
Clare Robinson
Clare Robinson started her education at the university of Liverpool in 1999, her first degree was obtained in Clinical Engineering. After this she progressed onto Dentistry and graduated from Liverpool in 2007. She went on to complete her vocational training year in general practice. Whilst in general practice she obtained a her PGCert in Endodontics at the university of Chester. She became principal of her first NHS dental practice in 2011. In 2017 she was appointed as a clinical supervisor for NHS England and enjoyed mentoring a fellow dentist. She is an elected member of the Liverpool Dental Committee and has most recently founded The Dental Cafe. A direct access prevention centre. In her spare time she enjoys spending time with her husband 2 children and 6 chickens.

Christopher Ross
Founder of Deep Histology, a company aiming to achieve a fully digital future for histopathology. Using collaboration and technology, Deep Histology aims to accelerate and improve cancer diagnosis and histopathology in the NHS and global healthcare.
Kapil Sahnan

Kapil is a General Surgical registrar in North-West London as well as an Honorary Clinical Lecturer at Imperial College London.
From his PhD at Imperial College, he gained insights to patient and public involvement in clinical trials, analysis of big datasets, healthtech and is using this knowledge for his new start-up, Mangetoo.
Mangetoo creates large scale, high quality dietary data sets linked to clinical endpoints for the creation of personalised nutrition technologies.  It achieves this through:
Teledietetics and dietitian incentivised data capture – quality assured network of dietitians for prospective recruitment.
Creation of video based and image capture technologies for automated dietary analysis.
A dietary intelligence platform that seamlessly captures dietary and health data for improving health outcomes.
Mohammad Salhab
I have realised that research is a path that may lead to innovation, realising the potential to fulfil an entrepreneur journey that can potentially change the world. Without guidance and support it is hard to dig the innovator in you or unearth the potential that can deliver the most exciting worthiness of not oneself but also of the innovation to be delivered. I am interested in pain in trauma and orthopaedics, I believe I have the answer to tackle this problem that can huge impact. I want to deliver a new technology that can tackle pain.
Vikas Sandoo
I am a portfolio GP and co-founder of Inspire Medics (i-medics.co.uk). I qualified as a physiotherapist before completing my graduate entry Medicine and Surgery degree in Leicester. I am passionate about using the latest technology to develop new, interactive and engaging ways for medical students and doctors to revise for exams at all stages of their careers, as well helping potential medical students enter a career in Medicine and the allied health professions. My other passion is voluntary medical humanitarian aid work across the globe, having volunteered as a GP for refugees in Greece and the Rohingya refugee camps. I plan to expand Inspire Medics into a global medial education and humanitarian aid organization in the coming years.
Dr Ish Saxena
Ish is a GP trainee based in the North West of England. He is involved in innovations in primary care, and currently undertaking an infrastructure innovation project in his home town. He is the founder and CEO of "F3'ing It!" – a start up focusing on supporting doctors and providing the best opportunities for those seeking training breaks. The organisation, launched in March 2017, is collaborating with doctors, NHS trusts and non NHS organisations throughout the country. His other interests include teaching, for which he has received multiple awards from the University of Manchester. His latest project involves novel ways of helping international doctors adapt to work and life in the UK.
Patricia Schartau
I feel passionate about Primary Care, Men's & Sexual Health and Health Innovation using Technology. During my PhD at Cambridge University I worked on the development and evaluation of computerised CBT. Over the last four years as an NIHR academic clinical fellow in primary care at King's College London and University College London, I was involved in/the founder of various eHealth and mHealth related projects, as well as other research projects relating to Men's Health in a Primary Care context.
Over the next weeks, I will be commencing work in Hampstead (London), as an academic clinical fellow in Urology at University College Hospital and I will continue to work on my eHealth related projects, including a project in collaboration with the University College London eHealth unit. I continue to be involved in medical school and junior doctor teaching at the Royal Free Hospital, University College London and King's College London.
Samir Shah
Dr Shah is the CoFounder of the Dorothy app and a Consultant Older Adult Neuropsychiatrist based in London. Dorothy is the first Augmented Reality assistant for those with dementia and brain injury. Dorothy gives those with memory difficulties the ability to learn and navigate their own environments while letting their loved ones manage their caring role.
Dr Shah also runs an award winning memory service and has worked with the British Film Institute, The Wellcome Trust and North East London Foundation Trust to create 'Abdullah and Leilah', the first drama of its kind to focus on transcultural difficulties in dementia.
Jamil Shah Foridi
Jamil Shah Foridi is currently a final year medical student at Trinity College, Cambridge University. He achieved a BA in Physiology, Development and Neuroscience in his third year of medical school. He completed an Entrepreneurship in Technology module with Judge Business School and has entered multiple competitions ranging from Real Estate to Stock Pitch Competitions and has consistently placed in the top three.
Jamil started an E-Commerce store called 9figures during his third year in medicine – a store that is still running to this day. He used Facebook and Instagram adverts to draw in customers and utilised Google Analytics to further refine his marketing plan. This culminated in Jamil growing his business social media account to 5,000,000+ visitors per month, drawing in almost 30,000 potential customers to his website monthly.
Jamil has additionally interned with a Venture Capital Firm and various MedTech Start-ups. He also a keen boxer, having represented his University in Varsity and has also competed in the British University Championships.
Sunita Sharma
Sunita is a Consultant Obstetrician and Gynaecologist at Chelsea and Westminster Hospital, London. She is a NIHR CLAHRC Northwest London Improvement Fellow and has been granted the Health Foundation Innovating for Improvement award (2019-2020).
Driven by the women's need for more information to care for themselves and their baby, she led the development of the mum and baby app, providing a central repository of clinician validated information digitally. The app is supported by the hospital charity CW+ and Version 2 was Highly Commended 'Healthcare App- patient centred' in the Building Better Healthcare Awards 2018. Version 3 has been co-designed for the Northwest London Maternity Services and is in use by women across six maternity units. Work on expanding this to other local maternity services is in progress.
Passionate about experiences in maternity services and digital technology, she is leading the development of bespoke in-hospital postnatal clinical care pathway system. The project went live in December 2018 and is supported by the hospital and CW+.
Mike Shemko
Mike is a serial entrepreneur in the tech, data science and health sectors. With a broad background in Bio-Resource Engineering, Medical Molecular Biology and Health Data Science, he has successfully completed the prestigious NHS Digital Academy "Cohort 1" programme for digital leaders and innovators, run by Imperial College London, University of Edinburgh and Harvard Medical Schools. Now with a national role in Public Health England in the National Infection Service, Data and Analytical Sciences (DAS) Division, He trained as a Clinical Scientist at University College London and successfully launched companies in clinical infection consulting, as well as an award winning facility inspection software. He has international experience in business and entrepreneurship, and is passionate about technology innovation, education, leadership, healthcare and entrepreneurship, with a particular interest in machine learning and data science applied to health.
Sally Sheppard
Sally has joined the clinical entrepreneur programme in its third year when Allied Health Professionals were invited to apply. She trained as a physio at Guy's Hospital and qualified in 1990. By 1992 she was working at The Royal Free and had specialised in Obstetrics, Gynaecology and Pelvic Physiotherapy- a field she remains working within in her current post as Team Lead for a dynamic group of specialist Physios at Poole Hospital Foundation Trust and still works on the frontline with patients every day.
In 2013, Sally and her Team were finalists in the NHS Innovation Challenge with the FAST service model for pelvic floor care [Fast Assessment Start Treatment] which increased throughput, reduced wait times and was well received by patients and staff.
Designing service delivery for patient satisfaction and efficiency is something that she finds motivating and rewarding and she has also worked with her colorectal surgeons to deliver a joint Physio/Consultant pelvic floor clinic weekly at Poole Hospital since 2011. This model of care delivery attracts colleague visits from elsewhere who are interested in adopting it locally.
Sally has an idea is for patient self-help regarding The Pelvic Floor. She hopes to make pelvic floor knowledge commonplace and easily accessible, with an impact on as wide a population as possible, prior to engagement with NHS services. She has a particular interest in the role of media and the use of animation in sharing information.
Sally is a full member of the CSP – Chartered Society of Physiotherapists and undertook post graduate studies for full membership of POGP (Pelvic Obstetric and Gynaecology Physiotherapy) which she passed with merit in 1995.
Yusuf Sherwani
Yusuf is the co-founder/CEO at Quit Genius and a medical graduate from Imperial College London. Quit Genius is a mobile app the delivers personalised therapy to help people quit smoking. The app has enrolled over 150,000 patients and has multiple peer-reviewed academic papers behind it. The startup has received venture funding from VC and angel investors including Y combinator and Merck & Co. Previously, Yusuf exited a social networking startup aged 14 and has co-authored 11 peer-reviewed medical publications. He is a Y Combinator alumni and was featured by Forbes on their 30 under 30 2018 list for young innovators, entrepreneurs and leaders.
Rahul Singh
Rahul is an orthopaedic surgeon trainee based in London. His interest lies in quality improvement and is currently creating a platform using technology to improve Best Practice Tariff compliance and hence improve patient care nationally.
He has also successfully completed an MD, doctorate thesis on mesenchymal stem cells. This has fuelled his desire to create novel treatment strategies for degenerative joint diseases such as osteoarthritis.
Bala Sirigreddy
Bala is a Biomedical Scientist and Laboratory Information Management Systems (LIMS) specialist. In addition to being Head of the Haematology and Blood Transfusion Department at Homerton, he is also a researcher and data science enthusiast. He has been working in the NHS for the past 14 years. He successfully led the team through UKAS ISO 15189 quality accreditation and MHRA compliance. He has co-authored multiple peer reviewed articles.
Bala has an MSc from Sheffield Hallam University in the UK, a BSc and MBA from Kakatiya University in India. His first business venture was to establish a software training company for Sopar – a Canadian charity which operates in southern India. His other passions include Neuroscience & Direction of Scientific documentaries.
Kiran Sodha
Dr Kiran Sodha is a GP in Warwickshire and currently studying an MBA at the University of Warwick. Since qualifying as a GP in 2015, he has developed an interest the use of the Internet and technology in improving the delivery of healthcare to fit the needs of the UK population.
He is currently creating an online private prescription service, and plans to use his developing expertise in bringing about innovation in the delivery of healthcare in the UK within the NHS.
Francesca Spranzi
Francesca is a Midwife at Imperial College Healthcare NHS Trust in London.
She has an academic background in Philosophy and Mathematical Logic and a professional life in the publishing industry. She then decided to embark on a career in Midwifery, with a specific passion for patient safety.  Early in her Midwifery career she undertook the NIHR Clinical Academic Training Internship and was awarded the Imperial College Healthcare Charity Research Fellowship to explore new approaches to improve communication during clinical handover on labour ward (From Handover to Takeover).
She is currently working on a modified swab design to reduce the risk of retained swabs following vaginal delivery, perineal repair or caesarean section, a never event that unfortunately is still a regular occurrence. This project is linked to 60-second video clips aimed to raise patient safety awareness among clinical staff.
Tosin Sotubo
Dr Tosin Sotubo is a General Practitioner based in London who has a big passion for spreading health awareness and disease prevention. From this passion, she created Mind Body Doctor, a friendly and accessible platform started on social media to educate and inspire as many people as possible to look after their health. She also has a big focus on diversity and representation to reflect health matters of people from all backgrounds and walks of life.
Through building her platform she started to realise that there was a gap for the general public to be able to have access to easy and relatable information on how to live their healthiest lives and disease prevention. She felt that there was an even bigger gap when it came to ethnic minorities.
Dr Sotubo aims to expand Mind Body Doctor to an application that provides easy and tailored information from dietary to lifestyle advice specific for different cultures and ethnicities. This is tailored to bridge the gap and hopefully improve patient outcomes.
Adam Stoneham
Adam trained in Oxford and then Bristol Medical school, qualifying in 2011. He then worked Medical and Surgical jobs in both the UK and Australia before taking up a Speciality Registrar position in Orthopaedic Surgery at the Queen Alexandra Hospital in Portsmouth. Adam joined the NHS Clinical Entrepreneur Programme in order to address the issue of consent for patients undergoing surgery.
10 million operations take place in the UK each year and each one requires written consent. This process is complex, time-consuming and often leaves patients confused as to the alternatives, risk and benefits of surgery. Around three quarters of surgical malpractice suites now cite inadequate consent, costing the NHS around £2 billion.
In 2018 he founded myoperation.info to help surgeons and patients through the process of informed consent and improve their experience of surgery. Our bespoke, digital consent platform allows patients to find out more about their operation and give their consent to treatment using a secure webapp. We are currently recruiting and trialling the system so if you are interested in joining us or exploring the benefits of electronic consent we would love to hear from you.
Elliot Street
Dr Elliot Street is the co-founder and Managing Director of Inovus Medical, a leading designer and manufacturer of medical and surgical simulators and medical devices. Elliot graduated from Manchester Medical School following an intercalated degree in Anatomical Science before completing his foundation training in the Oxford deanery. Inovus' products are now in over 50% of NHS Trusts and over 35 countries worldwide; industry customers include some of the largest medical device companies in the world including Olympus, Medtronic, Bard and Cook Medical. Of particular interest to the Clinical Entrepreneur programme is Inovus Medical's unique Turnkey Commercialisation service.
The service utilises Inovus' knowledge in product design, manufacturing and marketing to bring newly developed medical devices to market. These devices are often developed within Universities or NHS Trusts. If you have a device development in mind or are already involved with a device development then get in touch with Elliot at: elliot@inovus.org.
Matt Stammers
Matt Stammers is a senior gastroenterology trainee with an interest in computer science. His particular interests lie at the interface of data science & predictive analytics, endoscopy/early cancer detection and the relevant application of emerging technologies to longstanding systemic problems. He is currently working on models to predict un-necessary endoscopic examinations & experimenting with smart contracts to see how they might be applied to healthcare in future.
Kyle Stewart
Kyle Stewart is a GP trainee developing several different novel medical products that could soon be on a ward near you!
Along with two biomedical research projects in collaboration with Exeter University, Kyle is also looking to commercialise some of the unused assets within the NHS to generate wealth for the healthcare sector.
Edward St John
Edward St John is Co-Founder and Chief Medical Officer of Concentric Health, a digital consent platform transforming how we make decisions about our health. As a breast and general surgeon, he's passionate about using technology to support patients and clinicians to make the right decision for each individual.
He undertook surgical specialty training in London, obtained a PhD at Imperial College, and became a Fellow of the Royal College of Surgeons in 2018. Alongside fellow clinical entrepreneur Dafydd Loughran, he secured Innovate UK funding to set up Concentric Health.
Concentric's digital consent platform is available now. To discuss transforming your consent process, Edward can be contacted at edward@concentric.health.
In addition to Concentric, he has a particular interest in the implementation of innovative surgical devices/processes and their potential role in disrupting traditional clinical workflows for the benefit of patients. He is the Chair of the iBRA-NET Innovation group.
Matthew Stubbs
Dr Matt Stubbs is a Junior Doctor, Programmer, and Web Developer in London driven by effecting change within healthcare through technological advancement. He founded Whitecoat Technologies Ltd in 2017 to introduce the latest in AI and natural language understanding to improve on traditional medical education. Matt learnt to code by taking online computer science courses through Harvard University and has since worked alongside employees of large tech companies to produce advanced online medical platforms.
Matt is also a keen writer and is a lead contributor in both science and future on Medium. He is also Editor of Doctors in Tech, a Medium publication commenting on the latest advancements in medical technology and their potential applications for the future of healthcare. He believes that the integration of specialities from outside classical healthcare professions, in particular, data scientists, will hold the key to solving many of the problems faced by our healthcare system. He believes it important that we work to span the gap in knowledge between these two sectors to allow experts in both fields to better integrate to accelerate advances in healthcare technology.
Axel Sylvan
Inspired by his experiences from either end of the scalpel, Axel founded myrecovery with fellow surgeon-patient Tom Harte to transform the patient experience.
Myrecovery is a mobile app that uses award-winning design and self-care tools to inform and empower patients through every step of their preparation and recovery from orthopaedic surgery. By harnessing the power of machine learning and engaging people in their own treatment, myrecovery promotes a smoother, safer and more efficient delivery of care.
Dane Vishnubala
Dane Vishnubala is a GP at the Haxby Group and an NHS Sport and Exercise Medicine Registar ST6. He currently looks after the GB Basketball Senior Men's Team as well as a range of other professional sports teams.
He is extremely interested in physical activity and preventative health with 15 years' experience in the health and fitness industry. He is the Clinical Fellow on the RCGP Physical Activity and Lifestyle priority and the Lead Clinical Champion in Yorkshire for Public Health England in Physical Activity.
He is passionate about medical education and teaches regularly in physical activity and MSK medicine and has co-written the new Leeds University part time MSc in Sport and Exercise Medicine. He currently runs a successful fitness education training provider called CORE Fitness Education. He is passionate about the role Sport and Exercise Medicine as a speciality can play in the NHS and will be using the his role as an NHS England Clinical Entrepreneur to develop an NHS Sport and Exercise Medicine service at York Hospital.
Peter Walker
Extensive career in pre-hospital emergency care, currently Hon Advanced Clinical Practitioner – Royal Berkshire Hospital Emergency Department, Lead for the SAFE (Sepsis6 at First Encounter) primary care project and Clinical Lead / Enhanced Care Practitioner for Location Medical Service.
Interested in the overlap between pre-hospital and in-hospital care and the future of 'hospital at home' services.
Pre-hospital focus on sports and motorsport enhanced care (IoM TT, London Marathons/10Ks, Triathlons, Equestrian Endurance, Americas Cup and F1™) including Aeromedical cover.
Sam Waterson
Sam Waterson is an NHS junior doctor who aiming to improve the health of large numbers of people through innovation. He is passionate about the potential for technology to support people to keep an eye on their skin and help them pick-up worrying signs early.
Chris Whittle
Chris Whittle is an anaesthetic trainee turned entrepreneur, and founder/CEO of MyMed.  He is passionate about helping to solve NHS problems with technology.  To that end, MyMed is about bringing a free video GP service to those who need it right now.
Matt Wilson
Matt Wilson is an anaesthetic trainee and former Medical Officer with the Royal Marines.  He is the founder of uMed; a platform providing personalised knowledge feeds for healthcare professionals which combines the latest research with collective clinical experience to spread excellence in practice.
Sam Withington
Sam is a Foundation Doctor with interests in acute medicine, intensive care, medical devices and quality improvement. He graduated from the University of Cambridge with Distinction in 2017 and worked at Kingston Hospital winning the quality improvement prize for two consecutive years for multiple QI projects including work on Dr Toolbox and the deployment of single doctor clerking.
He is working with the Clinical Entrepreneur Programme to develop novel, application specific ultrasound devices for improving reliability of arterial puncture and cannulation as well as non invasive monitoring of central venous pressure.
John Woolley
John is a General Practitioner, within a large practice in the West Midlands, who has a proven track record in both developing and implementing innovative service redesign at scale, including the "In-Control" concept, which was an online hypertension management service.
His passion is to utilise technology, artificial intelligence and data analytics to transform the way in which patients engage with healthcare services designed to support those living with a chronic long term illness.
Kit Wu
Dr Kit Wu is a senior Neurology Registrar at King's college Hospital in London. She founded UK Chinese Medical Services (UKCM) in 2017 to improve healthcare access for the British Chinese through commonly available technology.
Due to language barriers, cultural differences and social isolation, people form ethnic minorities, such as the British Chinese, do not always receive optimal care from mainstream health services. To combat this, Dr Wu leads a team of 10 senior NHS doctors to provide free medical advice, one-to-one consultations, patient education and health promotion to Chinese people all over the UK.
UKCM also provide educational talks to local groups to target vulnerable patients such as those with mental health or the elderly, to promote awareness of illnesses. In doing so, they have empowered patients to better care for themselves and have reduced unnecessary GP and hospital attendances, thereby relieving pressures off the NHS.
In less than two year since setting up the service, UKCM has become the largest Chinese health organisation in the UK. A recent BBC documentary has highlighted the benefits they bring to the Chinese community on a national level. They have served over 3,000 regular users to provided more than 4,000 episodes of medical advice. They also have many projects in preparation to expand their services and educational events to benefit even more patients.
Tejas Yarashi
Tejas is an Orthopaedic Registrar training in London and a NHS England Clinical Entrepreneur. He is the founder of knowmyop.com. This is a platform which allows surgeons to create personalised, interactive, pre-operative education tools for their patients enabling them to be better prepared for their operation.
Lydia Yarlott
Lydia Yarlott is a paediatric trainee and co-founder of Forward Health. Forward is a platform built by doctors, allowing for secure, compliant and simple communication between clinical teams. Forward's goal is to connect healthcare teams around the world, empowering health professionals to spend more time with their patients, doing the things that matter.
Khalid Zalmay
Khalid is a GP currently working in Surrey. His main passions are medical education and the use of technology in healthcare. His first project OSCE PASS (website link http://www.oscepass.com/)
focused on building a platform to teach medical students clinical examination skills around the world. Currently working on CSA Buddy an app that allows GP trainees to practice high quality MRCGP CSA exam cases and get  tailored feedback on their performance. He is confident that this will become a key tool for GP trainees in the future.
When not working on his projects, he enjoys playing football and directing/editing short films. He has had some of his work featured in film festivals in the UK and attained the holy grail of being on IMDB! Sadly no Oscars, yet.
Alexander Zargaran
Alexander is an academic foundation doctor in medical education at Guy's and St Thomas' NHS Foundation Trust. He graduated from St George's Hospital Medical School and completed a BSc in Management at Imperial College Business School. As a medical student, he helped to develop and evaluate the Usher App with the Helix Centre for patients on the Bariatric Surgery Pathway at Imperial NHS Trusts, under the supervision of Lord Darzi. He was founder and president of St George's Connect, a digital research platform society for which he raised £8,000 for a student research fund, and the society was incorporated under the university's Teaching Excellence Framework. He was also president of St George's Surgical Society and sat on the Future Surgeons Forum at the Royal College of Surgeons.
Alexander is the founder and CEO of Postulo, an augmented reality medical education platform, has raised investment grants and been invited to participate in accelerators. He is passionate about the democratisation of medical education, and leveraging technology to enhance its delivery.
David Zargaran
David is a core surgical trainee at Guy's and St Thomas' Hospitals. He graduated from Imperial College School of Medicine and studied Management at Imperial College Business School. As a medical student, he founded and was the president of the Imperial College Medical Leadership and Medical Entrepreneurship Societies.
He completed an internship at McKinsey, the academic foundation programme at Imperial College Healthcare Trust and went on to found Dialogmed.
He is passionate about leveraging technology to improve healthcare delivery to patients. Dialogmed looks to build on this and is a platform connecting patients to heatlhcare providers.
Dr John Lee Allen
John is a physician, research scientist, clinical engineer, and venture capital investment manager. Since 2003, he has worked across the public and commercial healthcare and life sciences sectors. He has published widely, co-authored medical textbooks and international policy documents, and is a regular panellist and podcast speaker.
As a neuroscience PhD student, he developed an implantable biotech device at Oxford University, is a serial tech entrepreneur (consumer goods and enterprise services), and an NHS Clinical Entrepreneur Fellow. As an audiology specialist, he served as partner for Specsavers Optical Group during their expansion into hearing care and is an angel investor supporting the UK innovation economy.
John read medicine and surgery at Imperial College London, an undergraduate degree in engineering, and has worked at the World Health Organization, National University Hospital Singapore, Johns Hopkins Hospital, and Harvard University.
Portfolio: https://www.ryseam.com/en/portfolio
Google Scholar: https://scholar.google.com/citations?user=LQ2BbAQAAAAJ&hl=en&oi=sra
Tim Allardyce
Tim, a consultant physiotherapist, said: "The NHS Clinical Entrepreneur programme has been a life-changer for me, and my business/innovation. I run a physiotherapy group called Surrey Physio, and the programme gave me the confidence to think more like a lean entrepreneur. I had always felt self-conscious calling myself an entrepreneur and never used the term to describe myself, because visions of Lord Sugar and Richard Branson pop into my head as true entrepreneurs. But I realised that I was surrounded on the programme by great and diverse minds, in a supportive environment. The programme has given me confidence to grow, both on the inside and the outside, and it has taught me lots of valuable skills like bidding, grants, scaling, pivoting, developing ideas and also public speaking, which was never a strong area for me. The learning is self-directed too, and you need to be self-motivated on this course. It does not matter if you don't have an idea, but it's the creative mind that can be developed and harnessed. It's a great programme! The business has grown significantly – we've doubled in size since I joined the programme and we now employ a 60-strong team. We have launched link workers into
primary care, and first contact practitioners into primary care. We're currently working with around 20 primary care networks. From a digital perspective REHAB Me and REHAB My Patient have continued to grow, and the impact of COVID-19 has seen a significant rise in demand for online rehabilitation. The software is now used in over 15 NHS trusts".
Samrina Bhatti
Samrina Bhatti, MRPharmS, PGDipGPP, began her career as a clinical pharmacist at Guys and St Thomas' NHS Trust where she developed an interest in healthcare technology and innovation. Her work led her to be awarded the highly commended national award of 'Future Digital Leader of the year' from Digital Health as well as the 'NHS70 Women Leadership' award from the London Leadership Academy in 2018.
She went on to become the Chief Pharmaceutical Officers Clinical Fellow at the NHS England and NHS Improvement Specialist Pharmacy Service, where she led on various national projects relating to medicines governance and safety in addition to leading a national scoping exercise on behalf of NHSX. Her interest in academia led her to be appointed as a Pre-Doctoral Clinical Research Fellow at Health Education England. She completed further postgraduate studies in healthcare research skills and methods at St. Georges University.
She has shared her work in digital healthcare in various publications, including through the Cambridge University Press. In her international role, she is part of the Commonwealth Partnerships for Antimicrobial Stewardship scheme, funded by the UK Department for Health and Social Care's Fleming Fund. Most recently, she worked alongside the Commonwealth Pharmacists Association and the Brighton-Lusaka NHS Health Partnership to produce a training video to support local pharmacy teams, particularly in low-middle income countries to prevent the spread of infections, including COVID-19. During the pandemic, she supported Barts Health NHS Trust by leading service redesign and implementation projects. She was also appointed as the Chief Pharmacy Curator for Medical Realities, COVID-19 Med Ed – an online platform to enable healthcare workers globally to access medical education resources and tools.
She has now moved on to a new role at the Deloitte Centre of Health Solutions and is working on projects across the UK and Europe encompassing the healthcare, life sciences and health tech industries. She is also an associate of both the Faculty of Clinical Informatics and Institute of Healthcare Management, and a fellow of the NHS England Clinical Entrepreneur programme. Samrina said: "The NHS England Clinical Entrepreneur programme is a great initiative that provides an exciting opportunity to be exposed to the world of entrepreneurship and innovation. You will also meet many like-minded people who are passionate about improving patient outcomes and are not afraid to think big".
Bernadette Porter
Bernadette is an alumnus of the NHS Innovation Accelerator programme and a current NHS Clinical Entrepreneur Fellow. She is the founder and CEO of NeuroResponse(r) – a digital care model co-designed with patients and families to improve quality of life for people living with long-term neurological conditions.
She has worked in neurology for over twenty-five years. She is an Honorary Consultant Nurse in Multiple Sclerosis at The National Hospital for Neurology and Neurosurgery, UCLH NHS Foundation Trust and The Royal Free Foundation Trust.
Bernadette has published widely and has a track record of successfully and collaboratively challenging multidisciplinary teams to deliver patient focused care. She is actively involved in service design and patient focused research agendas. She has received many awards including an MBE for services to nursing, the inaugural HSJ top 50 NHS Innovators List and E-health Nurse for the UK in 2014.
Under Bernadette's leadership, NeuroResponse(r) has grown to support patients living with long-term neurological conditions, by providing an anticipatory care plan (via secure online portal) and QR-coded urine kits with a home-collection service and courier to a pathology lab, which is integrated to an NHS 111 urgent care centre with trained clinicians on hand 24/7. The GPs are able to review results and e-prescribe personalised antibiotics and follow up patients linking to neurology colleagues as required.
When COVID-19 severely impacted the ability of neurology centres to offer blood monitoring routines, Bernadette answered the call by rapidly designing and delivering the NeuroResponse @Home blood pathology service which has a COVID-tested and PPE-equipped phlebotomist visit the patients home and deliver the sample to the laboratory, which is sent on to the neurology centre next day.
The service has been shortlisted for a Nursing Times 2020 Award (Managing Long-term conditions).
NeuroResponse(r)<NeuroResponse.com> have produced a video to explain how the service work, and Bernadette has written a blog to explain how it was set up.
To learn more about NeuroResponse(r) care pathways, please email hello@neuroresponse.com
Bernadette is thoroughly enjoying the Clinical Entrepreneur programme, in particular the opportunity to discuss ideas with like-minded clinicians who are close to the problems and have innovative solutions. She would highly recommend the programme to any nurse or midwife.