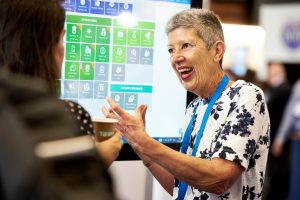 To ensure that Expo captures the full spectrum of collaborative and individual work across all types of public and private sector organisations working towards improved health and care, we appealed for applications to lead educational, interactive sessions in our Pop-up University and Theatre rooms.
Health and Care Innovation Expo 2018 will run for two days on 5 and 6 September 2018 at Manchester Central.
Applications are now closed. Thank you to everyone who submitted a proposal. 
All applicants will be contacted with results of their application by the beginning of June 2018.
A number of commercial opportunities to take part in Expo 2018 remain open
Please contact the Expo team at england.expo@nhs.net for updates about your application to take part in Expo 2018.