The Office of the Chief Allied Health Professions Officer is committed to delivering a net zero NHS and we will:
Include the AHP contribution to sustainability and delivering a net zero NHS as a key theme in the next AHP strategy for England
Ensure AHPs inform and support ongoing development and delivery of the net zero agenda, through ongoing working relationships with the Greener NHS team, professional bodies and other relevant partners
Highlight through communications and resources, how AHPs already contribute to the net zero agenda and where we can be doing more
Consider the environmental impact of our strategic decision making and travel requirements, ensuring it remains minimal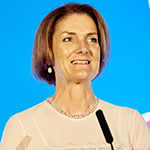 "Since the NHS became the world's first national health system to commit to become 'carbon net zero' in October 2020, our office has set out to highlight the role of AHPs in Delivering a Net Zero NHS. Over the past year, we have gathered insights into the contribution of AHPs to the carbon net zero goal and have found that AHPs are already champions in this space, contributing to the delivery of a net zero NHS in so many different areas.
To highlight these contributions, we have developed the Greener AHP Hub as part of our commitment to the net zero ambition. As well as highlight and inform where AHPs already contribute, the hub will offer examples and recommendations where AHPs can continue to champion and lead on this agenda.
AHPs can deliver compassionate, inclusive, and environmentally sustainable care. We hope these web pages serve as a useful resource in reviewing and building upon on your own role in Delivering a Net Zero NHS, as well as the role of your wider team and organisation."
Suzanne Rastrick, Chief Allied Health Professions Officer for England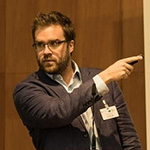 More than 100 thousand passionate and enthusiastic NHS AHPs are well placed to lead on delivering the world's first net zero healthcare system. The Greener AHP hub will provide the information and tools that every AHP needs to be a leader in this space, and makes it clear that everyone has a role to play in tackling climate change.
We look forward to learning from AHPs across the NHS as they apply their ability to deliver person-centred, inclusive and proactive care to our net zero ambitions, improving health now and for future generations.
Nick Watts, Chief Sustainability Officer for the NHS