Children and young people
Children and young people (CYP) represent a third of our country and their wellbeing will determine our future. Improving their health and wellbeing is a key priority for NHS England and NHS Improvement.
The NHS Long Term Plan sets out a vision for the future of the NHS and new action in relation to children and young people aged 0-25. To deliver these, a Children and Young People Transformation programme was established, bringing together key partners and programmes responsible for the delivery of our Long Term Plan commitments.
The work of the Children and Young People Transformation programme is supported by the leadership of our National Clinical Director for Children and Young People, Professor Simon Kenny, supported by our national speciality advisor Matthew Clark. Our work is overseen by a Children and Young People Transformation Programme Board, chaired by Louise Shepherd, which brings together partners across health, care and education. The Board membership includes seven youth board members who ensure the voices of children and young people are represented in our shared decision making.
The Children and Young People's transformation team is responsible for the following:
Other priority areas for children and young people in NHS England include:
Youth board members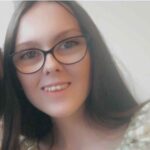 Kerrie-Anne Warner
Aspiring law student, Kerrie Warner, wants to use her lived experiences as well as heighten the voices of vulnerable young people and children to strengthen communication and understanding within the NHS.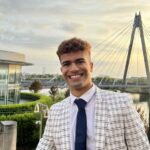 Haris Sultan
Haris Sultan is a keen advocate of hearing the voice of all children and young people within policy and decision making. He sits on West Yorkshire's Integrated Care Board and is a trustee of Leeds Hospitals Charity. He is also the founder of the National Network of Youth Forums and an alumni member of the NHS Youth Forum.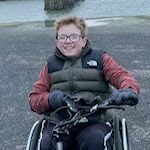 McKenzie O'Reilly
McKenzie is keen to use his lived experience of NHS services to improve that of other children and young people, particularly with regards to the provision of play specialists. As a wheelchair user he is keen to ensure children and young people have choice and be included when equipment is being offered.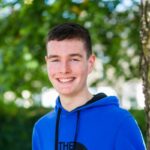 Ben Wilson-Mayer
Economics student, Ben Wilson-Mayor, is the founder and chair of NHS Lancashire and South Cumbria Foundation Trust Youth Voices. He is keen to utilise this experience to improve the co-production between NHS England and local youth healthcare forums.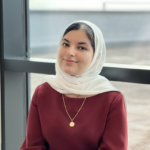 Aishah Farooq
Pharmacology student, Aishah Farooq, is a member of the University Hospitals Bristol and Weston NHSFT's youth forum and is a trust governor. She is also a member of the National NHS Youth Forum and contributed to NICE guideline: Babies, Children and Young People's Experiences of Healthcare. She is currently a patient public voice partner for the asthma workstream within the Children and Young People's Transformation board at NHS England.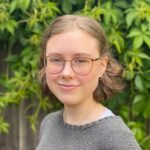 Alex Moseng
Alex has a broad experience of healthcare services due to her chronic illness. This, in addition to her active participation in different communities such as ME, chronically ill, autistic and ADHD, LGBTQ+ and other networks, places her in a unique position to identify the changes she advocates for to ensure children and young people can rely on the NHS when they need it.
Laura Dunion
Laura is Leeds Becket university student studying youth work and community development. Her ambition is to work as a hospital youth worker when she qualifies. She would also like to share her experience of having type 1 diabetes to enhance her skills even more and support other young people with health conditions across the country.
NHS England also has a youth forum, made up of 25 young people from all over the country, who have a passion for improving health services for young people.