How do I take action? Design Phase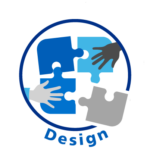 Now that you have an understanding of your current organisational culture, and how the leadership behaviours are perceived by colleagues, partners and the people we serve, the next step is to create a strategy to amplify the strengths, and take action to improve the weaker areas.
Designing a detailed leadership strategy should provide practical things you can do to develop compassionate inclusive leadership at all the different levels of the system: individual, team, organisational and integrated care system. Research evidence shows that congruence of behaviours and values is crucial for culture change to be sustained; people have to see them to believe them.
The Design Phase is another opportunity to role model a way of working which demonstrates collective leadership. For example, your change team might lead on the design of your Culture Strategy, but they might also engage colleagues across the organisation to co-design approaches and interventions. How you design your strategy is just as important as what it contains.
Also consider how you wish to prioritise the activity. Focusing on a small number of objectives that are achievable is preferable to having a wide range of objectives where some aren't delivered. Attending to the needs of the most marginalised in your organisation demonstrates compassionate and inclusive leadership.
The approach, tools and guidance within the Culture and Leadership Programme are intended to support you and your colleagues to successfully transform the culture of your organisation, enabling you to create an environment where you can deliver on all aspects of the NHS People Promise.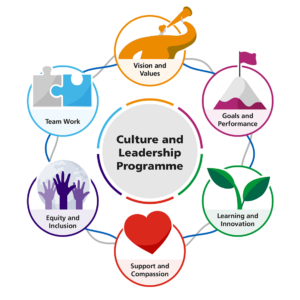 Please note: The Culture Transformation Team have been working to review and revise the Scoping Phase and Discovery Phase resources for this programme in order to incorporate recommendations from our independent evaluation and also make the connection with other strategic developments such as the People Promise. The Design Phase resources are included in the next phase of this work. Please therefore keep this in mind as you work through the documents. If you have any questions, please do not hesitate to get in touch with the team: england.culture@nhs.net.
Guide
To support you as you explore the Design Phase of the Culture and Leadership Programme, we have created the Design phase guide. Whether you like to work your way through, dip in and out or have something to refer back to outside of a learning space, we hope this interactive document will enable you to access the resources you require quickly, and without having to read the entire document.
Design phase resources
Learning together
For more examples and resources, please visit our learning together pages.
Focused support
When you complete your synthesis after the Discovery Phase, you will likely identify one or two areas where you might need further specialist support or guidance. Here we have linked to some of the typical areas organisations focus on, as well as the nationally available resources. If you would like an introduction to any of the regional or national leads for these areas, please drop us a message: england.culture@nhs.net
Join the conversation with #OurNHSPeople and #WeAreTheNHS.