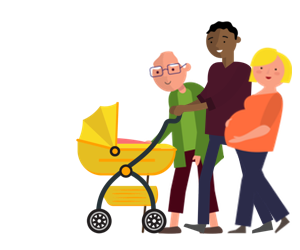 Region: South West
Population: 0.6 million
Find out more about Somerset sustainability and transformation partnership (STP) including details of its population size, constituent organisations and priorities.
Priorities
Focusing on prevention to develop a sustainable system.
Redesigning services outside of hospital.
Addressing clinical and financially unsustainable acute service provision.
Developing an accountable care system for Somerset.
Which area does the STP cover?
The following map shows the area that Somerset STP covers:

Constituent organisations
The following organisations are part of Somerset STP. For individual contact details for these organisations, please see the NHS website.
Somerset Clinical Commissioning Group
Somerset County Council
Somerset Partnership NHS Foundation Trust
Taunton and Somerset NHS Foundation Trust
Yeovil District Hospital NHS Foundation Trust
Contact Somerset STP
STP leader: Pat Flaherty, Chief Executive of Somerset County Council
Independent Chair: Stephen Ladyman
Email: STPTeam@somerset.gov.uk