Choice and personalised care in maternity services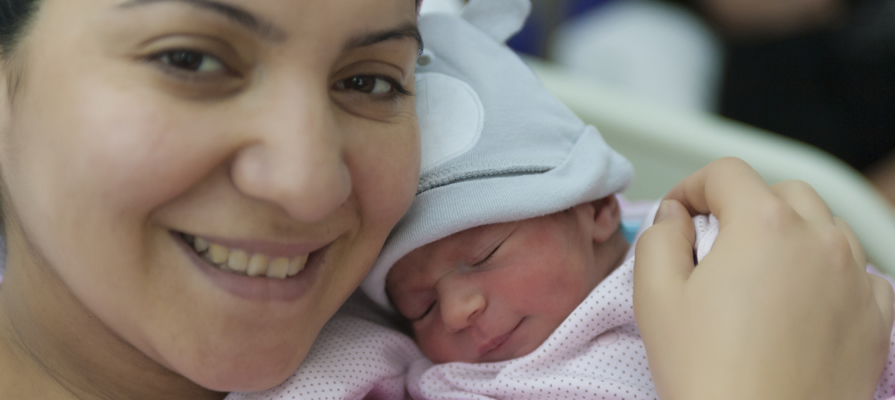 The NHS wants everyone using maternity services to receive safe, personalised care.  This means that care is centred around the unique needs and circumstances of each individual using maternity services and their baby. It also means that they have had genuine choice about the care they receive, informed by impartial information.  You can read more about this vision in the report of the national maternity review, Better Births. General information and NHS advice about trying for a baby, pregnancy, labour and birth can be found at nhs.uk/pregnancy .
There are a range of choices in maternity services. There is more information about the choices in maternity services on gov.uk.
Personalised care and support planning
Personalised care means people have choice and control over the way their care is planned and received based on 'what matters' to them and their individual needs and preferences.
Personalised care and support planning is a process to identify what matters to each person using maternity services and makes sure that their care reflects this. With their midwife or obstetrician they will consider and discuss their life, family situation, health and wellbeing, and preferences, so that their care reflects their needs and wishes.  This video explains more about what personalised care and support planning is.
The result of these conversations is a personalised care and support plan. This will set out the decisions they have made about the care and support to be received throughout pregnancy and birth. The plan will cover antenatal care, labour and birth as well as postnatal care. It should be reviewed by the midwife and/or obstetrician with women at every contact or appointment and updated if anything changes.
Guidance for the NHS about personalised care and support planning
The NHS Long Term Plan and the accompanying guidance, Universal Personalised Care, made commitments to deliver choice and personalised care in maternity services.
The Maternity Programme supports Local Maternity Systems (LMS) to improve choice and deliver personalised care for women and their families.
In March 2021, the NHS published Personalised Care and Support Planning Guidance. The guidance helps Local Maternity Systems ensure that every pregnant woman in England is offered a Personalised Care and Support Plan by March 2022.
Informed decision making
Informed decision making is a central part of personalised care and support planning. It means that anyone receiving care is fully supported and informed to understand the options, decisions and care that they will have. Through informed decision making, individuals and clinicians work together to determine what care is most suitable for each individual and the experience of the person receiving care is given the same value as clinical expertise.  More information is available here.
Informed decision-making means that everyone receiving maternity care has help to:
understand the options available and the risks and benefits of these options
make decisions about their care
receive reliable, clear information in good time and in a format they understand
The NHS is working in partnership to develop materials and resources to support informed decision making.  This includes:
training for healthcare professionals to ensure they have the skills and approach required to support women and birthing people to make informed decisions about their care. Some training is already available through the Personalised Care Institute and through the Core Competency Framework
digital information that is evidence based and up to date
a consent tool for use during labour and birth, called iDecide