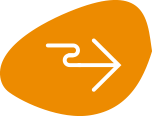 Having a salary coming in can give you real peace of mind. What if you could take your pension and top it up with a salary too – that could give you best of both worlds? If you retire and return you may be able to draw you NHS Pension Scheme benefits and come back to a role that works for you – plus it means your experience and skills aren't lost forever. This could be the same role you were in before, or a different one.
A typical example of this would be where an individual chooses to:
Leave employment, take a (short) break and draw their pension benefits.
They then return to work on a new contract.
This is called retire and return.
If you retire before Normal Pension Age and you return to work but your benefits were not reduced for early payment, the pension benefit may be restricted by the "abatement" rules. More information about abatement can be found on the NHS Business Services Authority website.
When considering this option, we recommend that individuals consider whether they can afford to retire on the benefits they have already built up.
This is especially important for 1995 section members because they cannot build up any future NHS pension scheme benefits once they return to work under this option.
1995 section benefits drawn after Normal Pension Age (usually age 60) are not increased for late payment, either. Even so, for some members, it may be beneficial to continue building up benefits beyond Normal Pension Age if you wish to continue to work full time especially if you have only been in the NHS for part of your career (for example).
For the reasons above, therefore, Retire and Return is commonly considered by individuals with 1995 section benefits who wish to continue working after age 60. However, individuals considering this option should discuss with their employer the terms on which they will be able to return following retirement. Depending on the circumstances, it may not be possible to return to the same role – which may affect your decision.
April 2022 – an extra note on inflation:
Finally, it is also important to note that inflation is currently high (as of April 2022) compared to historic levels and could potentially increase further, before it starts to reduce again. Therefore, if the individual in our previous example wished to retire at 55 (and potentially use Retire and Return) on 1 April 2022, and inflation were 10% in September 2022, then their pension at age 56 could be broadly in line with the pension at 56 without the need to work the extra year.
However, if they do this, as noted above, they will not be able earn more 2015 scheme pension and if inflation returns to "normal" levels, they are very unlikely to be able to achieve the pension at 60 shown in our earlier example if they retire now to take advantage of higher inflation. It is also important to note that the 2015 Scheme benefit has an automatic link to inflation (the Consumer Prices Index inflation measure) during active service which provides a good degree of protection when inflation is high, too. Individuals should therefore consider this when making long-term retirement planning decisions.
Talk to your manager to find out more about your flexible working options.
See your personal pension details on your Total Reward Statement
Looking for more flexible working options?