We are recognised and rewarded
Pensions and flexible working in your later career
Find the balance between work and what matters most to you as you approach retirement through a variety of flexible working options.
And whatever you choose you can still make the most of your pension. In fact, flexible working means you can carry on building on what you've got, and still protect your loved ones with life assurance and other great benefits.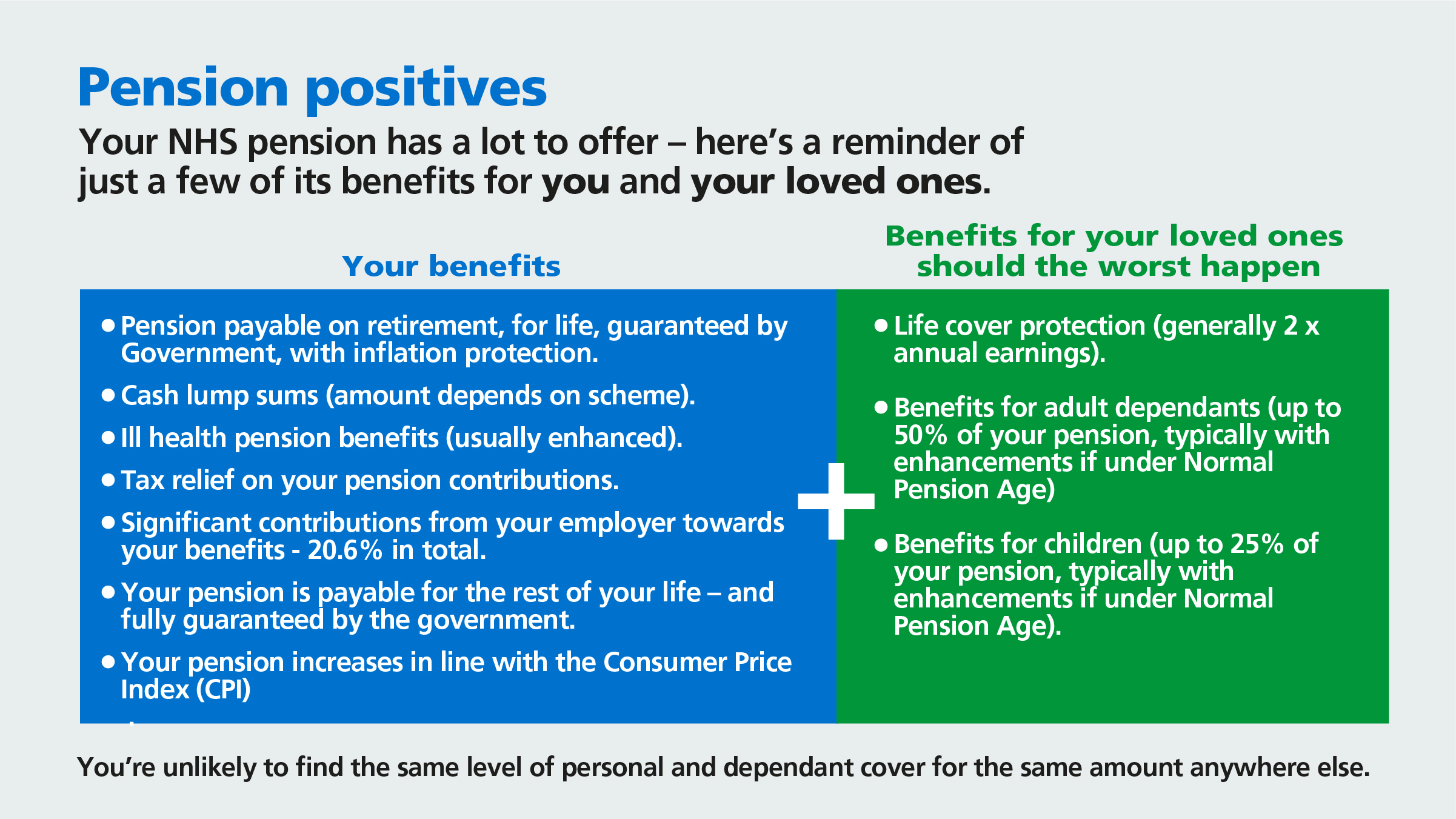 Below are some examples of how different flexible working options could see you continue using your skills and experience in the way that best suits you, and the impact they could have on your pension benefits in the NHS Pension Scheme.
For our illustration, we've used an example of an "Officer" member of the NHS Pension Scheme who was age 55 on 1 April 2022 (and so has both 1995 section and 2015 scheme benefits). However, the broad range of options illustrated are available to most colleagues who want to explore them (including those with "Practitioner" benefits, too).
Take a look at the flexible working options below – and if you'd like to know more please speak to your manager.
Finally, if you need to find out more information about the pension benefits that you have please look on your Total Reward Statement or contact the administrator (the NHS Business Services Authority) using their member hub.