On a letterhead, the NHS organisation's logo should go top right. If the first line of the address is the name of the location of care, this can be highlighted in bold or NHS Blue so that it stands out.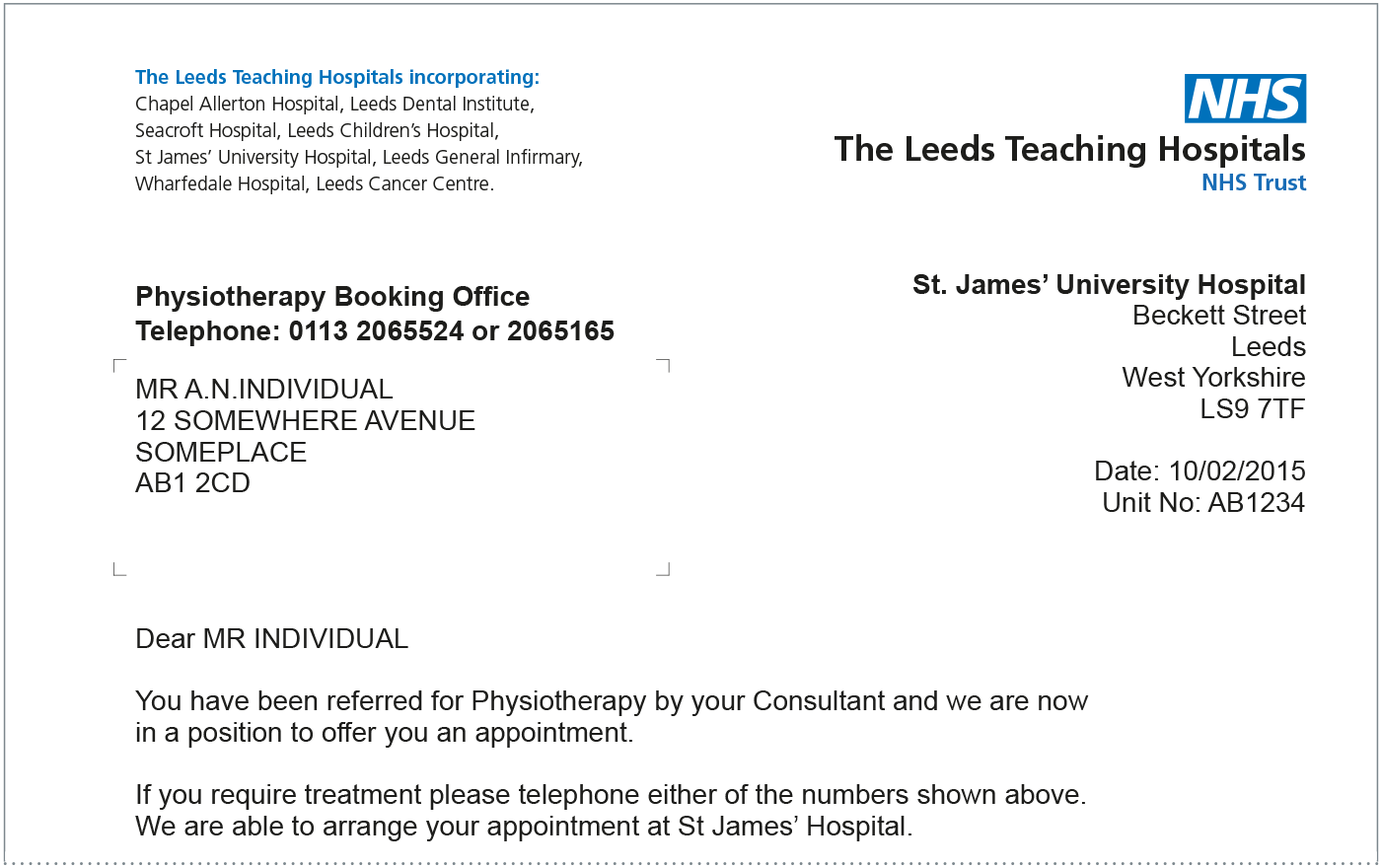 If it would be helpful to list the names of all the hospitals/units which are part of the NHS organisation, this can appear top left or as a footer at the bottom of the page.
Some of the examples featured across this site may have been amended to illustrate how the guidelines should be applied.