The right aligned version of the NHS Ambulance Trust/Foundation Trust's logo should be used. If there are space restrictions on vehicles, you may amend your organisational logo so that your name (in black text) appears on one line. Your descriptor (in blue text) will still go below.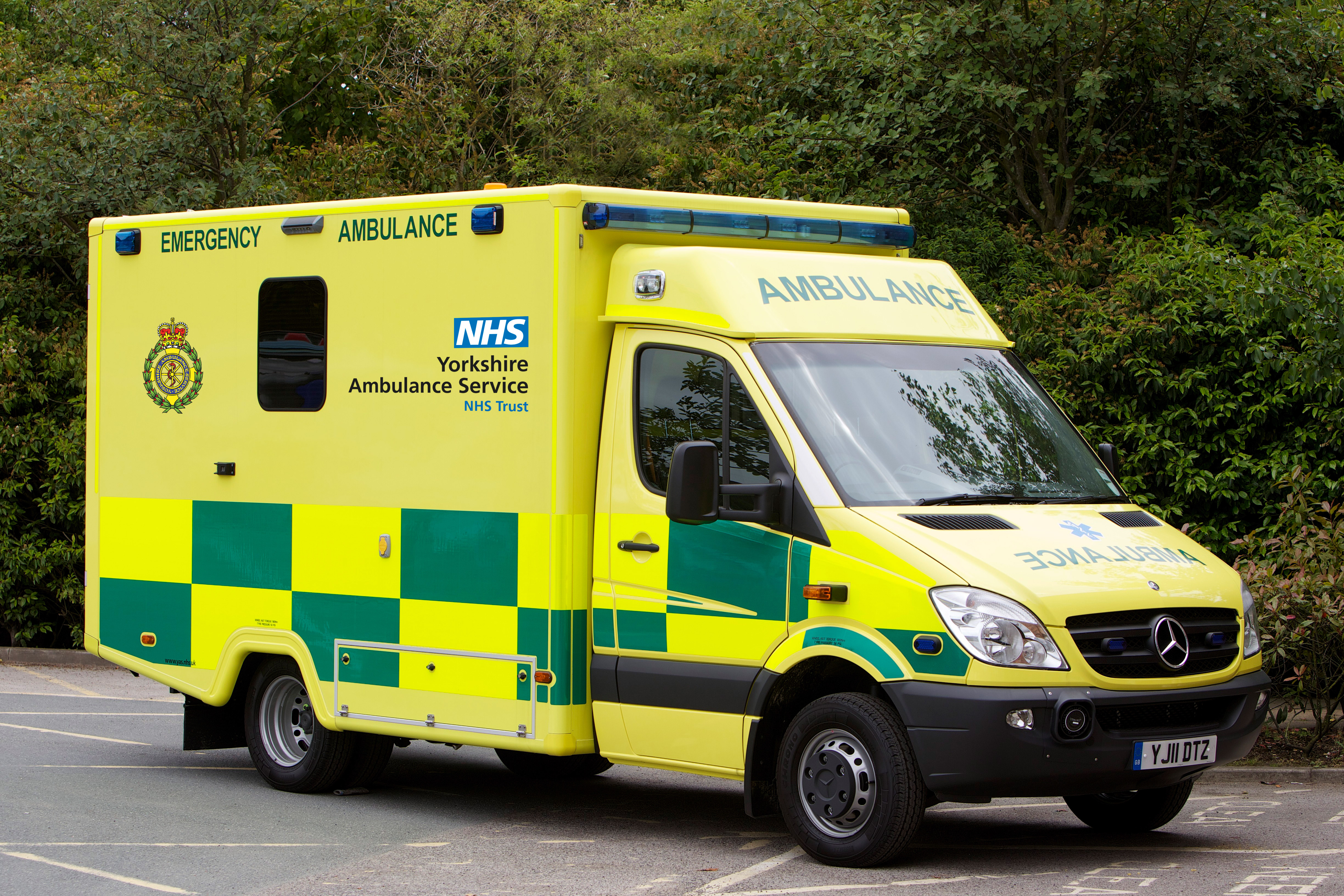 The guidelines on sizing and horizontal alignment for your NHS organisational logo and your Crown Badge are set out in the organisational logo guidelines.
Your NHS organisational logo and your ambulance Crown Badge should be placed on a clear background, not over any retro-reflective or 'battenburg' markings.
Please note that these guidelines only relate to how an NHS logo is applied to a vehicle. Further work is being scoped out by the Association of Ambulance Chief Executives and various Government departments to look at the markings on vehicles used for ambulance purposes.
Please see guidance about copyright of the Star of Life symbol in the FAQs section.
Some of the examples featured across this site may have been amended to illustrate how the guidelines should be applied.